NOTES (on programming BFMAF 2021)
These are notes on planning and programming the Festival this year, open for comment on a google doc.
Fragments from documents that guided our planning and programming process are opened out for comment to accredited guests between 15-22 September after which we will host a discussion between Festival Director Peter Taylor, Head of Programming Jemma Desai and writer and programmer Abby Sun reflecting on the collective writing process.
Accredited guests will be able to access the document here from the 15 September, the public event on will take place on the 24 September and will be open to all ticket and pass holders.
Notes (on programming BFMAF 2021)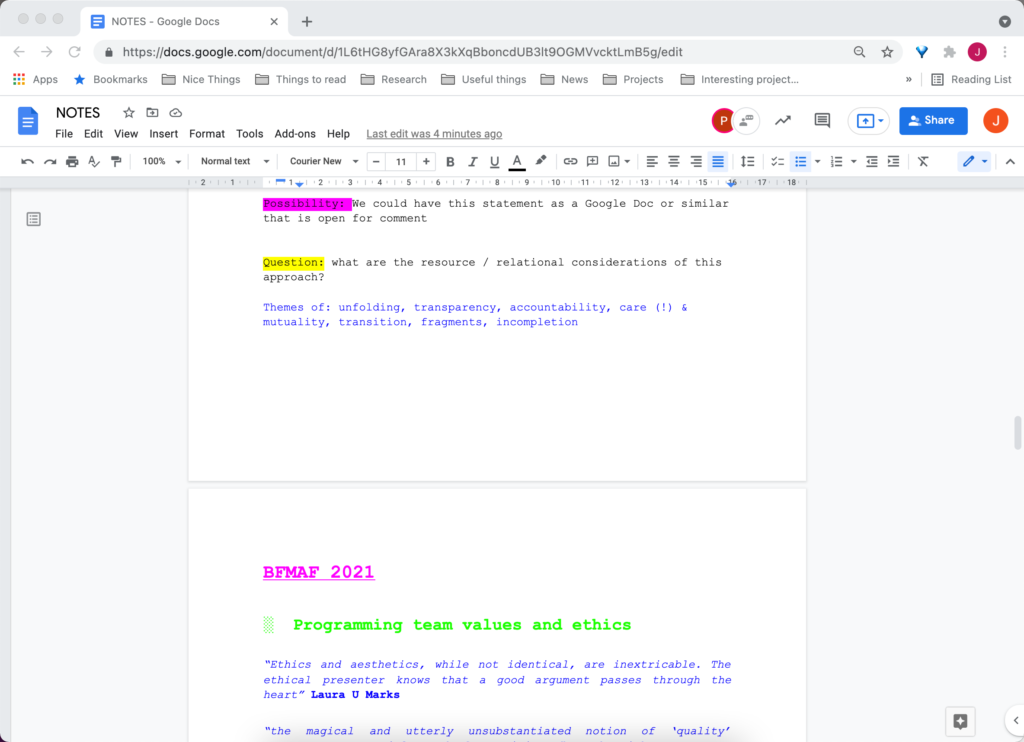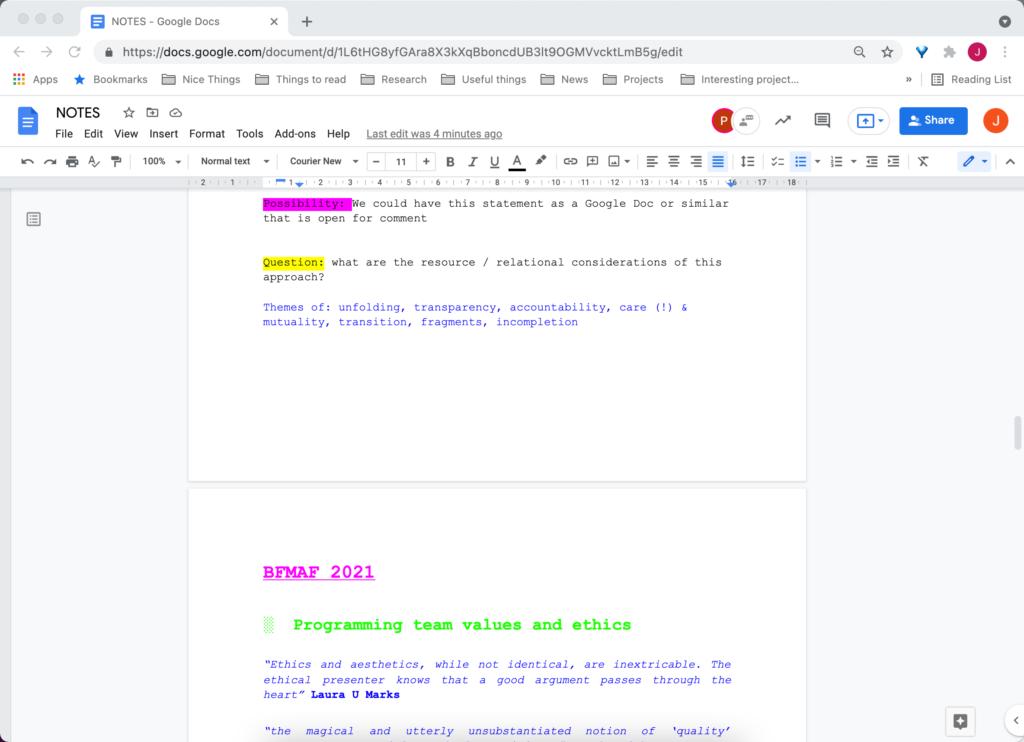 Director
Production Country
United Kingdom
Live Event — 24 September 2021, 11:00
Fragments from documents that guided our planning and programming process are opened out for comment to accredited guests between 15-22 September after which we will host a discussion between Festival Director Peter Taylor, Head of Programming Jemma Desai and writer and programmer Abby Sun reflecting on the collective writing process.→