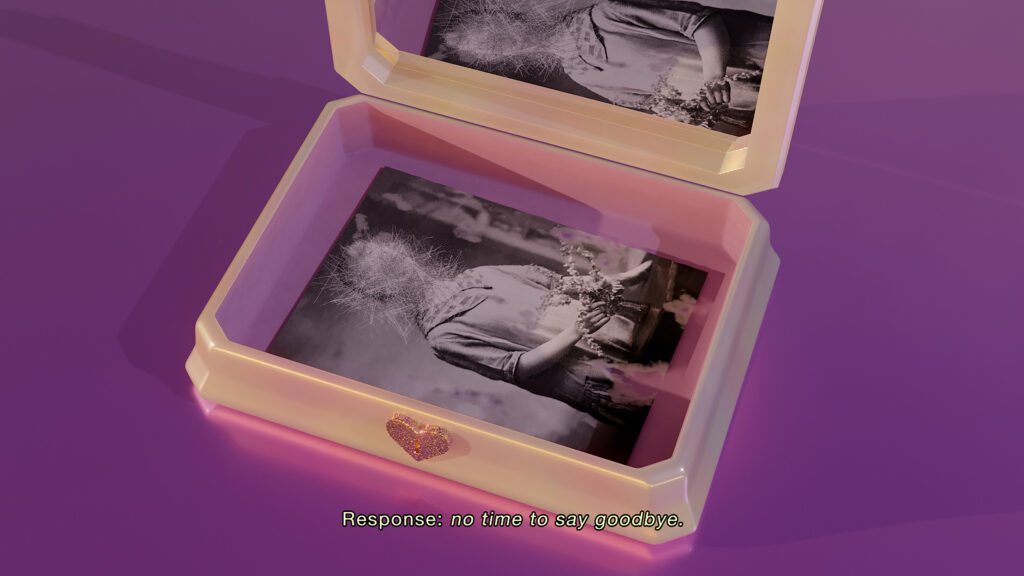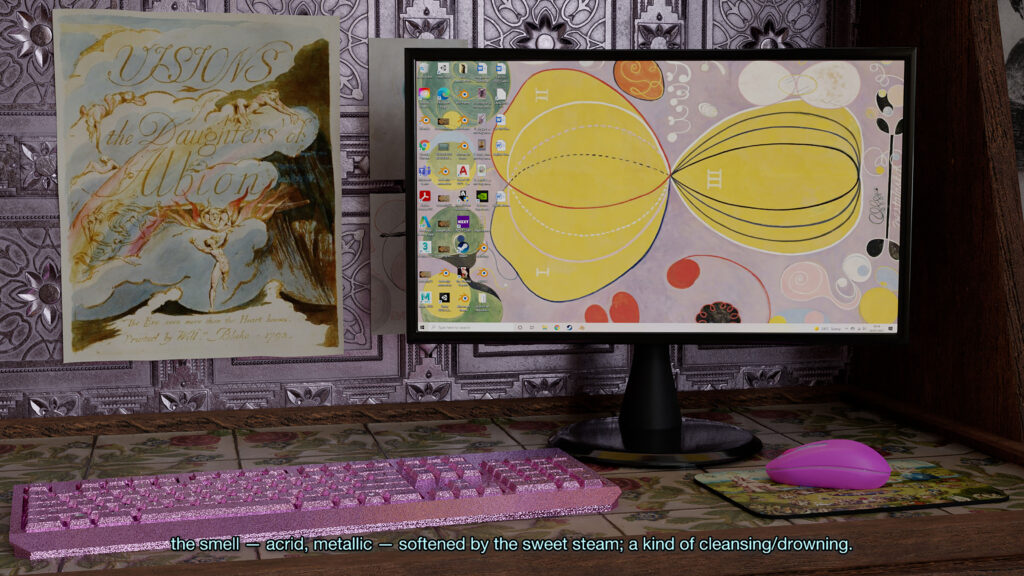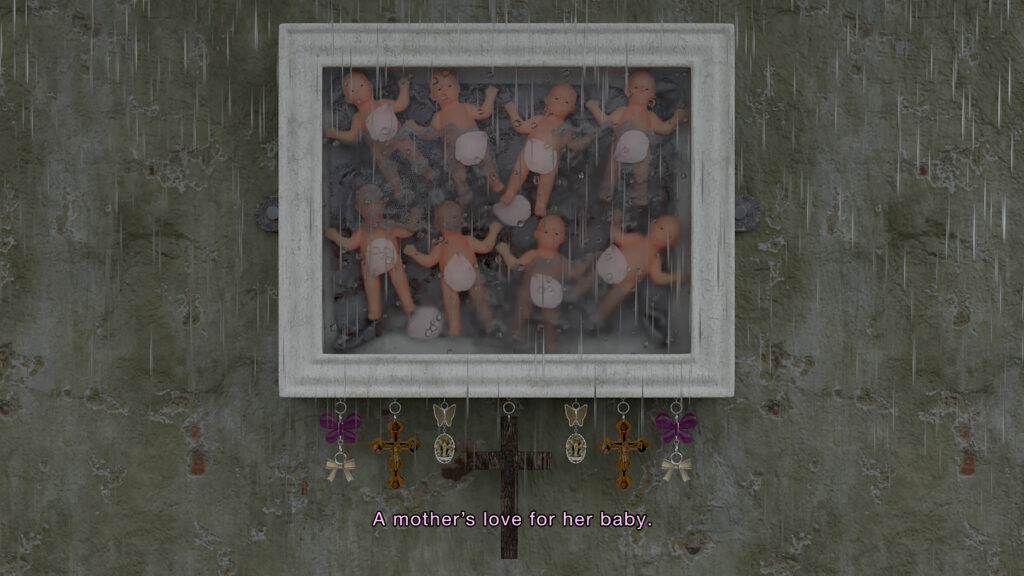 A mother's love for her baby
A mother's love for her baby
Using a combination of 3D animation and experimental prose, A mother's love for her baby explores the corruption and conditions endemic in the Magdalene Laundries and mother and baby homes run by the Catholic church in Ireland throughout the 20th century. Influenced by Saidiya Hartman's concept of "critical fabulation" – the use of storytelling to fill the gaps left in historical records – the film advocates for a bottom-up form of historiography: centring historically marginalised voices of Irish women and critiquing the structures of power that (re)produce their dispossession.
Director Biographies

Cat McClay and Éiméar McClay are Irish collaborative artists currently based in Glasgow. In 2020, they graduated from Edinburgh College of Art in Intermedia Art. Their practice considers ideas of queerness, abjection and patriarchal systems of power and oppression through an interdisciplinary body of work comprising video, 3D models, installation and digital collage.
Director Filmographies

Queer Use (2020), A body is a body is a body (2021), I guess I need you baby (2021), A mother's love for her baby (2022), I looked for you all my life but could not find you (2022)