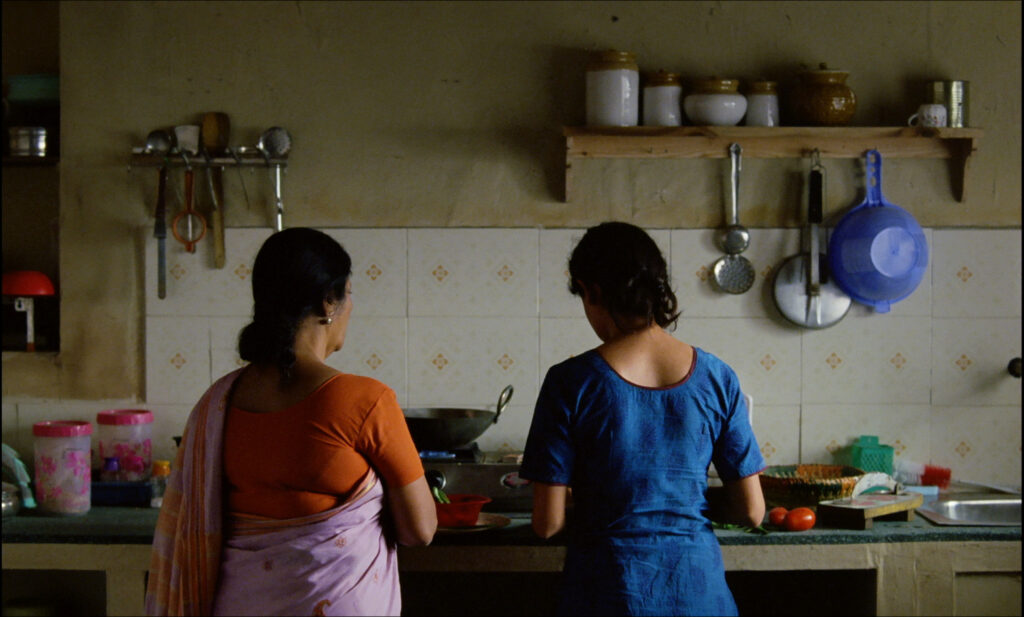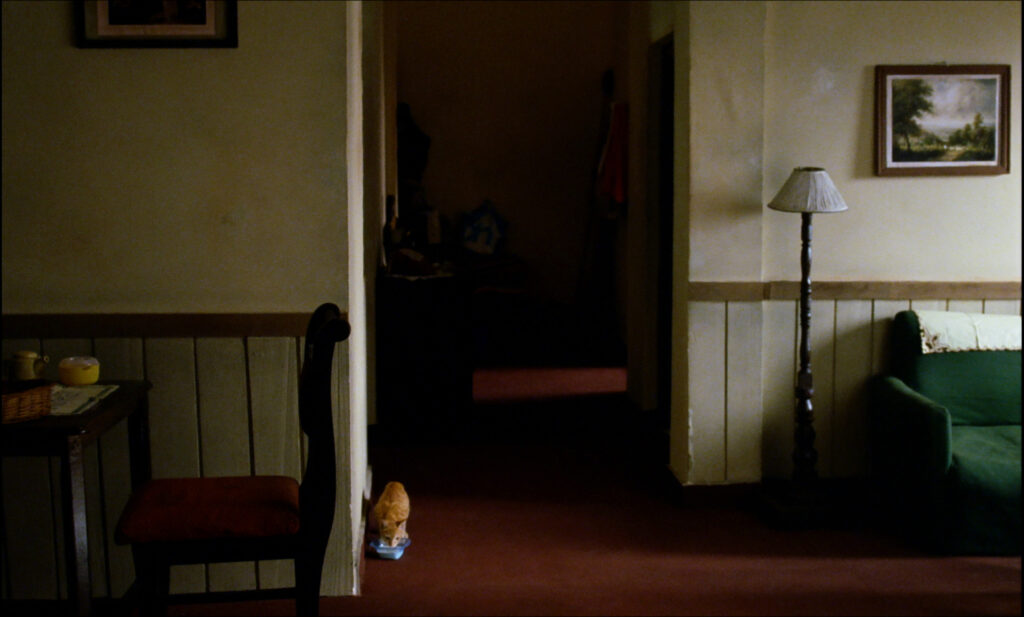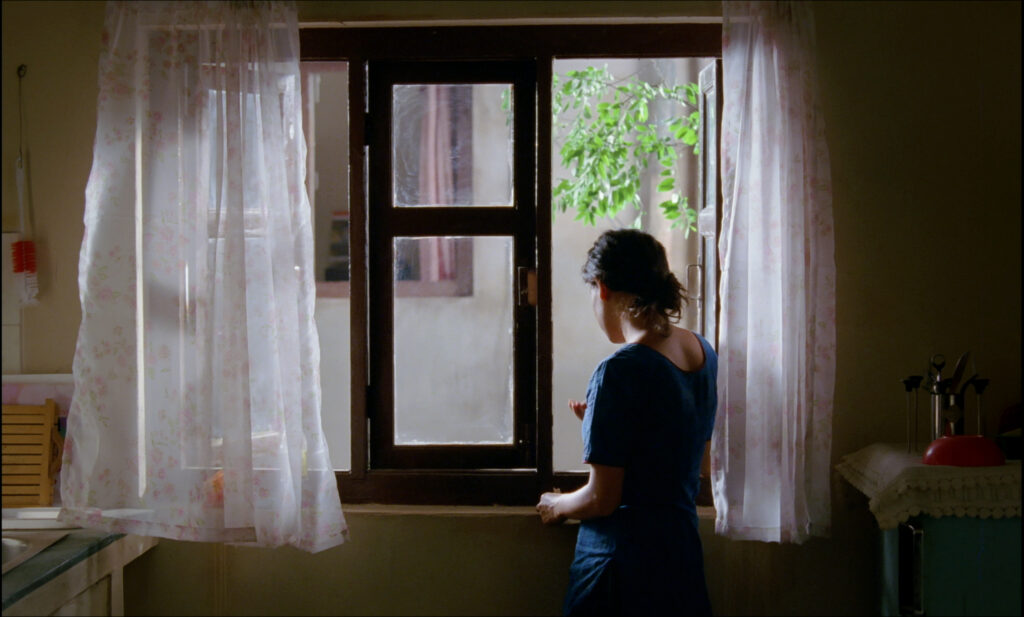 Afternoon Clouds
With Afternoon Clouds, Payal Kapadia fosters a poetic world within a beautifully simple scenario. In a Bombay apartment, 70-year-old widow Kati and her Nepali maid Mati cook together, conversing while beholding a flower which only blooms for two days. Mati asks, "why don't you grow a flower that blossoms through the year?"
With Afternoon Clouds, Payal Kapadia fosters a poetic world within a beautifully simple scenario. In a Bombay apartment, 70-year-old widow Kati and her Nepali maid Mati cook together, conversing while beholding a flower which only blooms for two days. Mati asks, "why don't you grow a flower that blossoms through the year?"
The Bombay home is quiet and serene. Mati, walking with a limp, ambles slowly past a tiny orange cat gently sipping milk. The open window looks out onto the vast sea and the viewer can almost feel the salty air blowing across the accoutrements laid out on top of linen: old photographs of children, seashells, knick-knacks and prescription pills. After a pause in which she stares into space, Kati asks, "shall we make fish for dinner?". The restless tedium hangs in the air so thickly that one could cut it with a knife.
As both women retire for an afternoon nap with clouds passing overhead, reality and dreams become increasingly indistinguishable. In the corridor of the building, Mati suddenly meets a man from her hometown who is now a sailor, while Kati dreams of her late husband among the clouds of the building's fumigation. The afternoon soon slips into darkest night—the blossom now only faintly illuminated by a thin blue hue of moonlight and streetlamp creeping through the still-open window.
Within the film's short running time, the two reflective yet restless inhabitants are suffused with expansive expressions of wonder, fantasy, memory and longing. The sailor reads the back of the postcard he gives to Mati, "the wind, the trees, they are but a dream. In front of you, even the stars look dull." But like all dreams, this romance fades away unexpectedly, rushing out with the clouds of fumigated chemicals never to be seen again. —Herb Shellenberger
Director Biography
Payal Kapadia (India) is a filmmaker and artist based in Mumbai. She studied Film Direction at the Film and Television Institute of India. Her work deals with that which is not easily visible, hidden somewhere in the folds of memory and dreams. It is between minor, ephemeral feminine gestures where she tries to find the truth that makes up her practice. In 2017, her film Afternoon Clouds premiered at Cannes film Festival in the Cinefondation selection; in 2018, her experimental documentary And What is the Summer Saying had its world premiere at the Berlinale Shorts. The latter went on to receive the Special Jury Prize at the International Documentary Film Festival of Amsterdam the same year. Kapadia's experimental short The Last Mango Before Monsoon premiered at Oberhausen International Film Festival in 2015, where she was awarded FIPRESCI Prize and Special Jury Prize. The film received other awards including Best Film and Best Editing at Mumbai International Film Festival in 2016 and Special Mention at Filmadrid. Currently, Payal is working on making her first feature film All We Imagine as Light, which she developed at the Cinefondation Cannes Residency between 2019-20 and is supported by the Hubert Bals Script and Project Development Fund.
Director Filmography
And What is the Summer Saying (2018) Afternoon Clouds (2017), The Last Mango Before the Monsoon (2015)