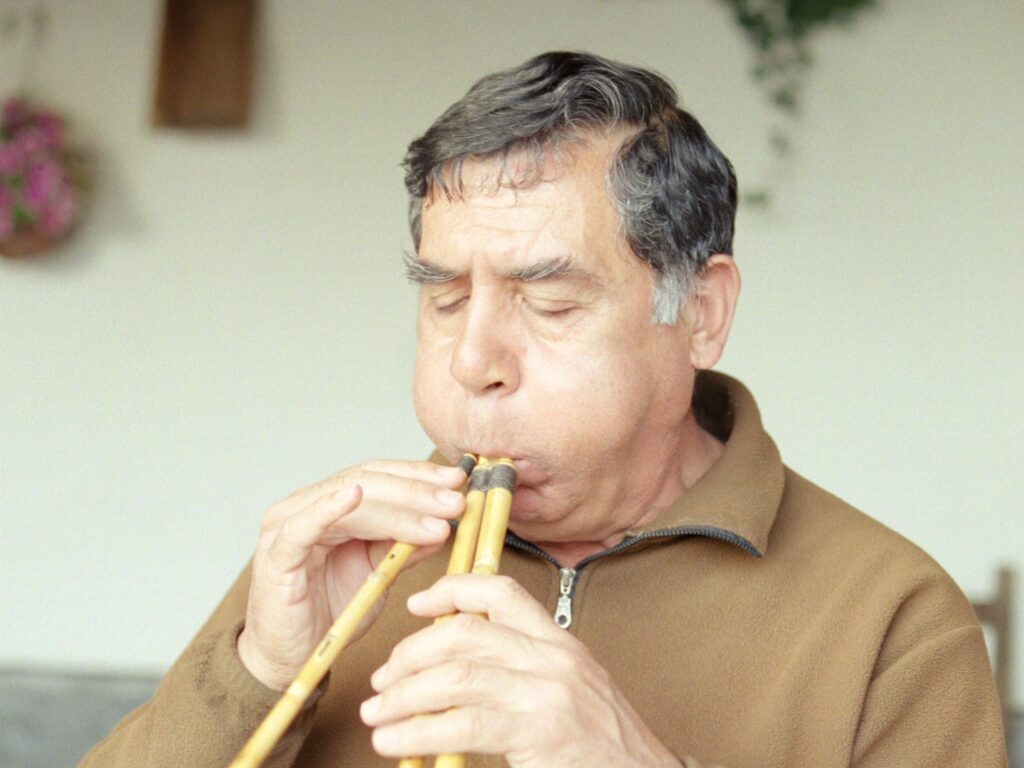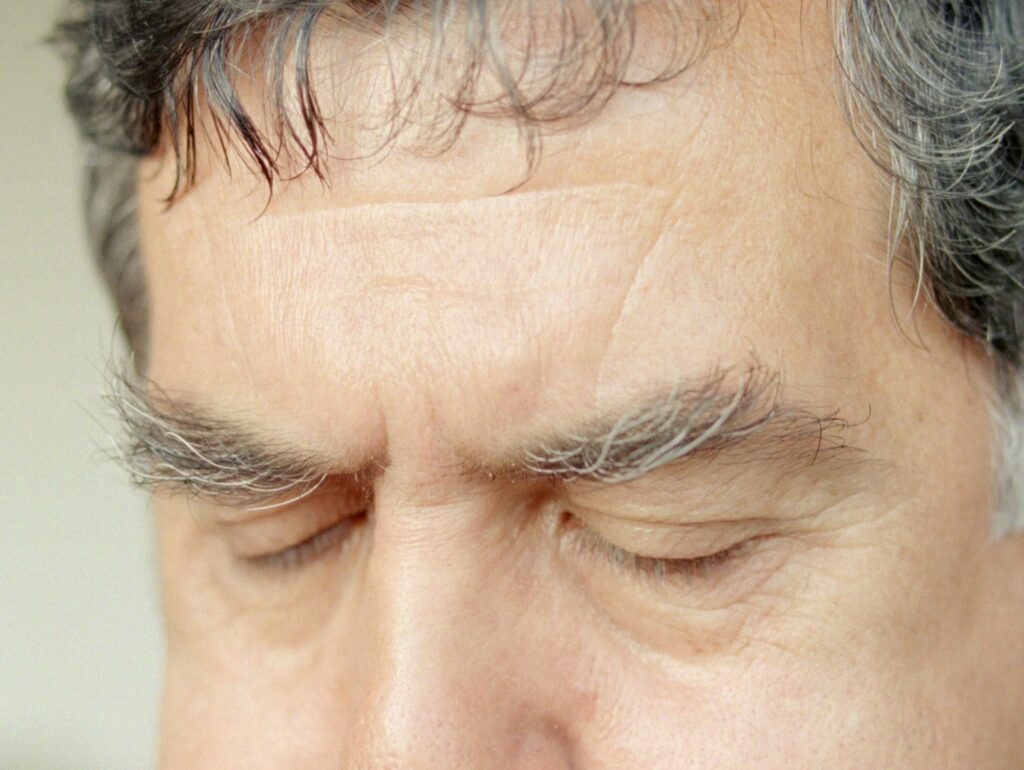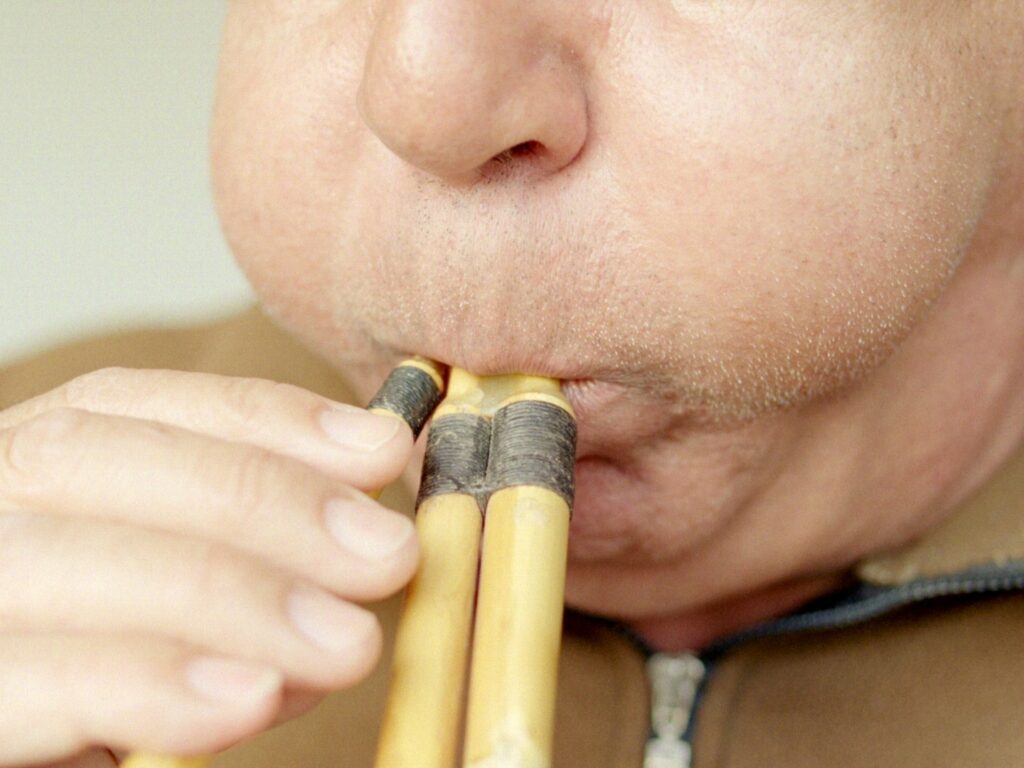 Allegro Largo Triste
In Allegro Largo Triste (2017), Froment films the polyphonic music of Franco Melis, a Sardinian musician and launeddas player, one of the most ancient musical instruments in Europe. Instruments consist of three reed pipes, with a five-note reed on each hand plus a drone. The player uses circular breathing, playing all three pipes simultaneously to accompany dancers or religious processions.
Programmer's Note

Traditionally, each musician was trained by a master who instructed him in the playing technique, the repertoire and the manufacture of the instruments. Franco Melis (°1958, Tuili), is the last of a long lineage of players. Aurélien Froment's film follows the uninterrupted flow of the music, drawing an unbroken invisible thread between Franco Melis and the little bronze Nuragic statue from the archaeological museum in Cagliari.