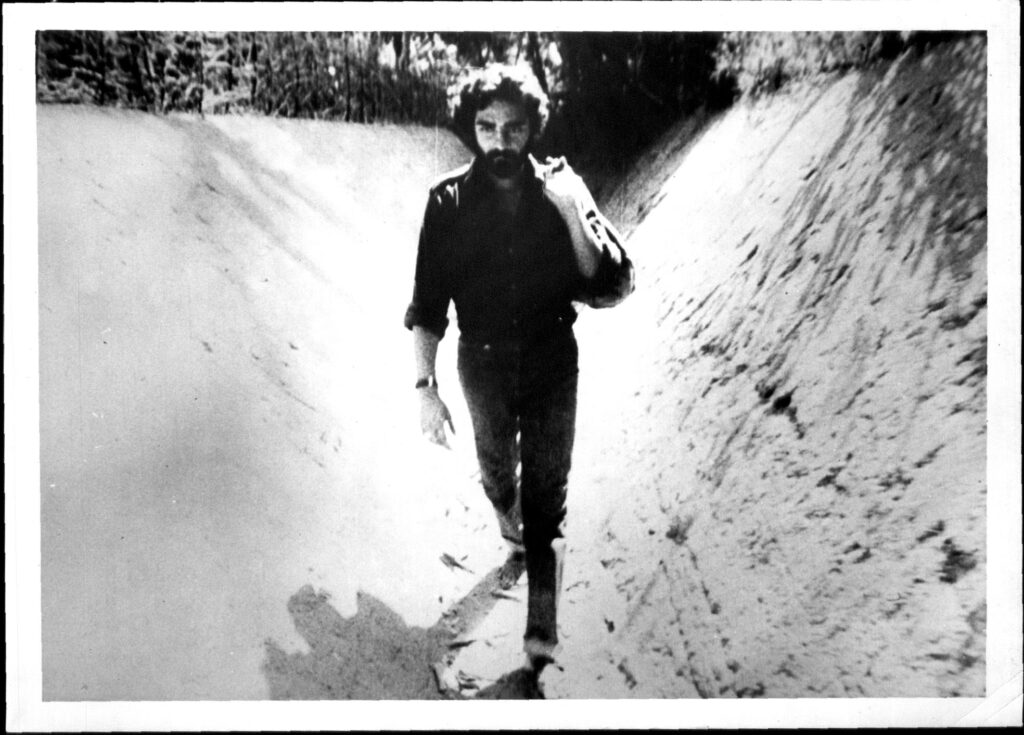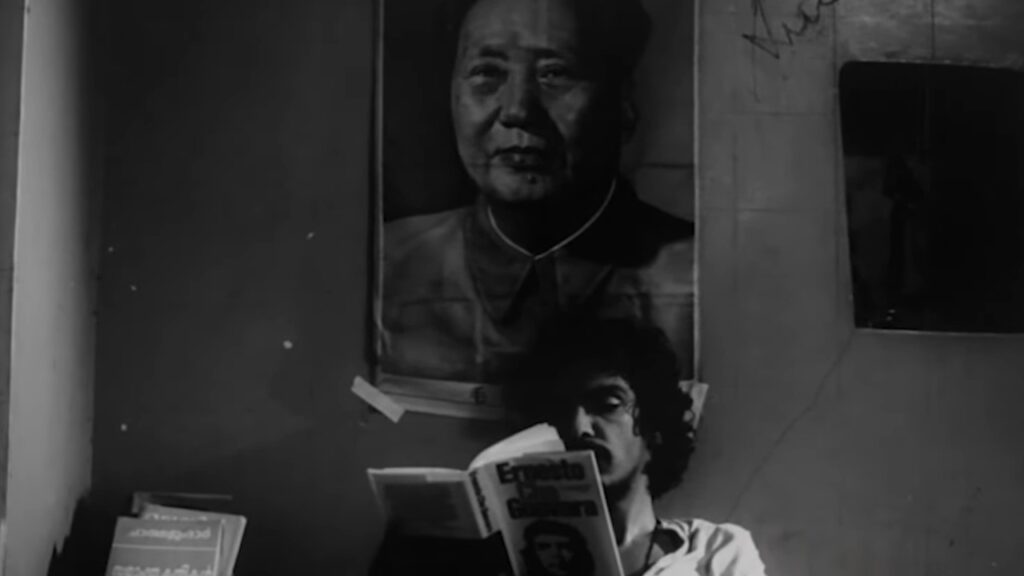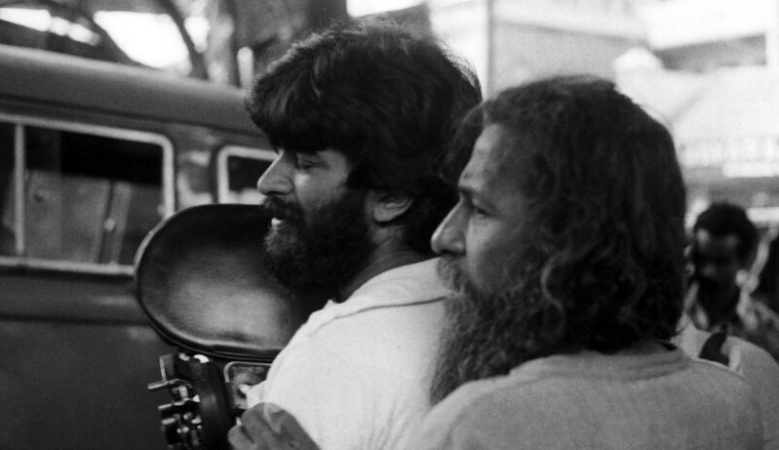 Amma Ariyan (Report to Mother)
A young cultural activist Purushan (Joy Mathew) is on his way to Delhi when he sees the dead body of Hari, a tabla player and Naxalite. Purushan begins a long journey to inform Hari's mother of her son's death, collecting comrades and perspectives on the struggle along his journey.
The screening in Berwick-upon-Tweed will be introduced by Dr. Omar Ahmed, film scholar & international curator of South Asian Cinema.
Recently restored, we are grateful to the National Film Archive of India for their generosity in allowing us to present John Abraham's film. Unfortunately, it is not available online at this time.
Programmer's Note

John Abraham was a founding member of Odessa Collective, a group of filmmakers who challenged mainstream production and distribution. Amma Ariyan was funded through the 16mm films that Odessa distributed directly to audiences. It screened across Kerala through travelling shows rather than being formally released. Made in 1986, the film rests on the febrile legacy of an earlier period. A time punctuated by intense periods of agitation by workers and students, 70s politically radical Kerala.

The film repeatedly depicts the image of the ever growing crowd of comrades who join Purushan on his journey. This centralises the theme of material solidarity and the idea of a constantly forming and reforming struggle. Within this loose narrative, the film draws on manifold iterations of political turbulence on social, cultural and intellectual life in Kerala. Scenes of police brutality that suppressed naxalite activism mingle with references to scandals, such as Vypeen alcohol poisonings.

As it restages real strikes by medical workers and labourers with the participation of those who originally agitated in the movements, it also refers to the influence of such activity on artistic production in the region. In one scene, we see a rehearsal for a play demanding the release of Nelson Mandela. In others, a character quote from Pablo Neruda or read Che Guevara's diaries as the camera pans past posters of Che, Karl Marx and Mao Zedong on the wall. The effect is one of collapsing recent local and global political history into one ongoing moment.

The asymmetry to these different registers (and their gendered associations) is gestured to in a scene towards the end of the film. As a man waits to deliver his report of Hari's death, he picks up a copy of Time magazine. He thumbs through a photo essay containing images of global atrocities. In a parallel space, two women discuss ritual and astrology. This provides a foil for the violence of the uber-scientific, modern world. But it also raises questions about the separation between militant political identities and our more reflective internal searches for meaning.

The film is an important artefact of Parallel Cinema. It's recent restoration and visibility presents us with a series of dichotomies—between the quotidian and exceptional, the radical and the intellectual, the worker and the artist. The relevance of all these ideas continue to preoccupy, politically and culturally, engaged cinema audiences globally. —Jemma Desai
Director Biography

John Abraham (1937 – 1987, Kuttanad) was a Malayali Indian filmmaker, short story writer and screenwriter ranked among the greatest Indian film directors. After originally graduating with a degree in History and Politics and working as a teacher, Abraham went on to study at the Film and Television Institute of India. He is well remembered for his efforts in starting a people's cinema movement, an absolute form of independent filmmaking called Odessa Collective. Abraham is known for his nomadic style of living, he rebelled against all the established ways of life as well as filmmaking. He was also a great writer of short stories. In one of of his surrealist tales, How Many Mathais in Kottayam, a man named Mathai sets out to discover how many other Mathais are there in his town.
Director Filmography

Amma Ariyan (Report to Mother, 1986) in Malayalam; Cheriyachante Kroora Krithyangal (Cruelties of Cheriyachan, 1979); Agraharathil Kazhuthai (Donkey in a Brahmin Village, 1977) – in Tamil; Vidhyarthigale Ithile Ithile (This Way, Students, 1972) – in Malayalam; Hides and Strings (1969) – in English; Priya (1969) in Hindi – Diploma film at FTII, Pune; Koyna Nagar (1967) – in English- unreleased.