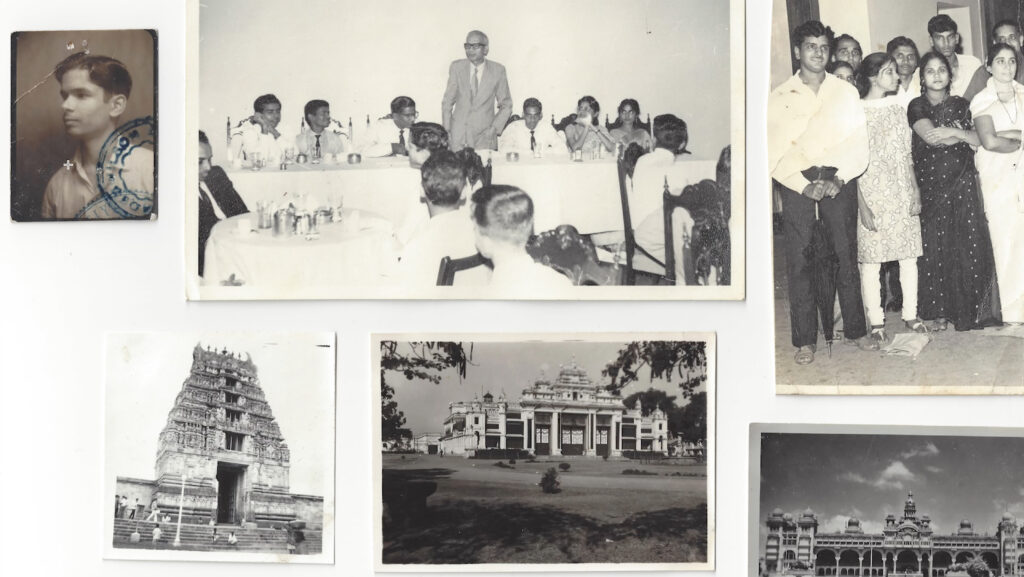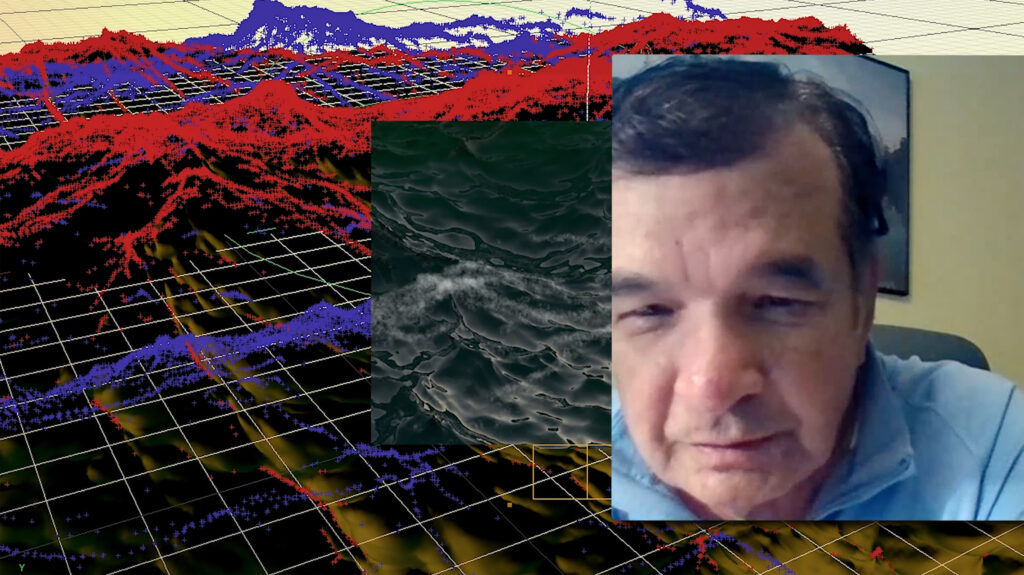 At Home but Not at Home
Sanzgiri's first part of the trilogy unfolds to consider what one does with regret and to ask: what is the correct distance from which to examine its insights? In this film, emails, texts and skype recordings provide attempts at a remote connection with the landscape of his father's village in Goa, which he has never visited.
Programmer's Note

At home but not at home begins with an excerpt from a conversation between Hall and sociologist Les Back. Hall describes the diaspora as a space of regret, "a void", representing an unrealised moment of history. Technologies of surveillance and extraction, like drone footage, google street view and 3d renderings are interspersed with scenes from classics of parallel cinema. As his father discusses the gaps felt in his experiences of "liberation" from Portuguese rule, and of cinema as a young person, ideas of physical, emotional and cultural distances are layered and complicated. —Jemma Desai
Director Biography

Suneil Sanzgiri is an artist, researcher, and filmmaker working to understand how systems of oppression are informed and reinforced by trauma, history, and memory. His work spans experimental video, animations, essays, and installations, and contend with questions of identity, heritage, culture and diaspora in relationship to structural violence. He graduated from the Massachusetts Institute of Technology (MIT) with a Masters of Science in Art, Culture and Technology in 2017 and was a 2016 resident of the SOMA program in Mexico City. His work has been screened at festivals and galleries nationally and internationally. Sanzgiri was also selected as a co-programmer of the Flaherty Seminar NYC 2020.
Director Filmography

Golden Jubilee (2021), Letter From Your Far-Off Country (2020), At Home But Not At Home (2019)