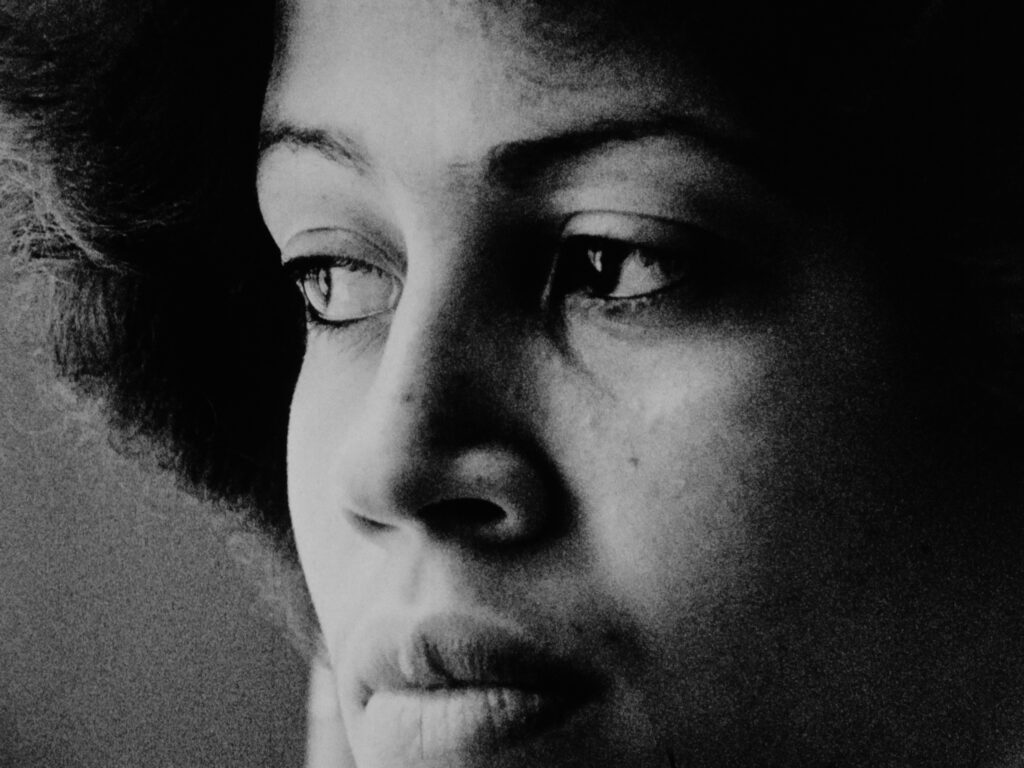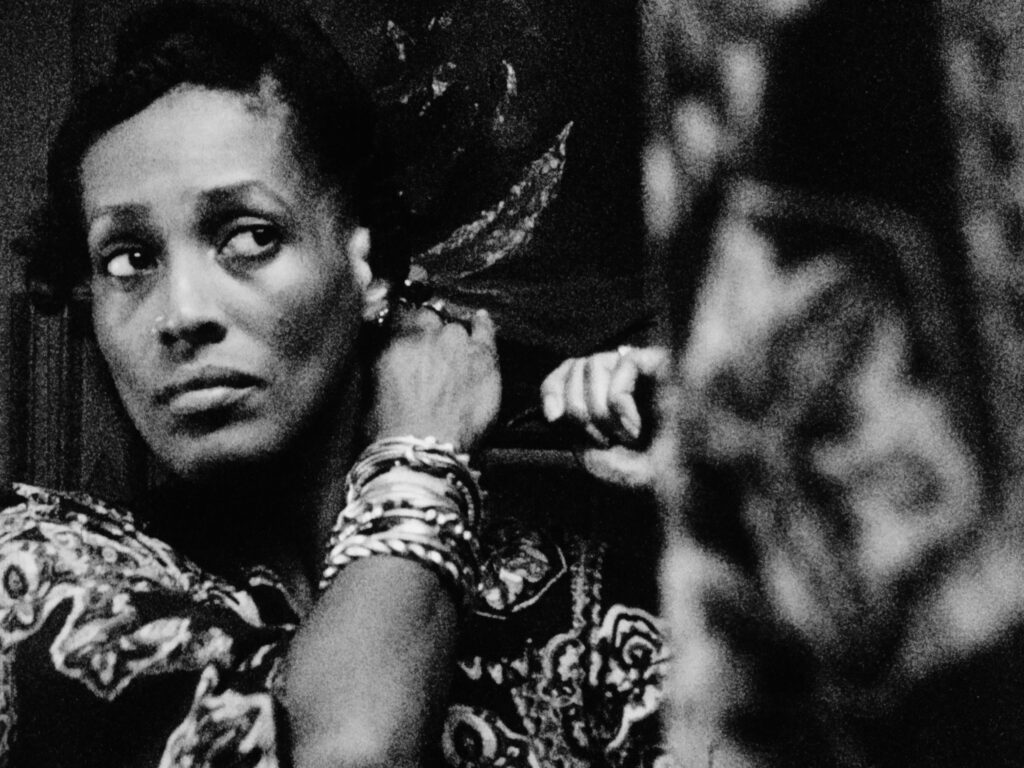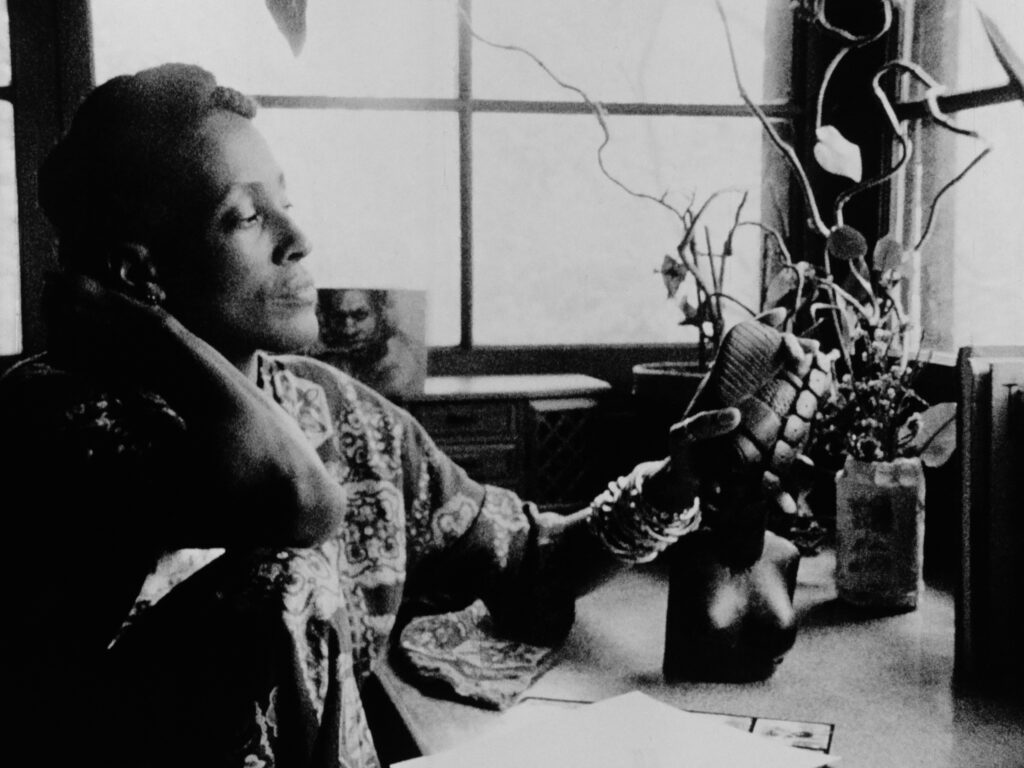 Back Inside Herself
Described by S. Pearl Sharp as "a visual poem on identity", Back Inside Herself shows a Black woman finding her own sense of self and rejecting hegemonic societal expectations of who she should be and how she should behave.
Through simple acts like taking off her wig and kicking off her shoes, the protagonist embodies a sense of freedom. Inspired by the filmmaker's poem of the same name, a single line is repeated again and again to create a rhythmic mantra and voices become a unified chorus that soundtracks the work.
Barbara-O is perhaps most widely known for her performance in Julie Dash's film Daughters of the Dust (1991). Here she plays the titular 'herself' with a magnetism that undeniably evokes the spirit of the LA Rebellion. A wave of creativity and collaboration by Black filmmakers across the USA in the late 70s and early 80s, the LA Rebellion found new ways to reimagine and reframe Black life by putting subjectivity at the centre of their work. —Myriam Mouflih
Director Biography
S. Pearl Sharp (1942, USA) is an award-winning filmmaker, writer, activist and actress based in Los Angeles. In the 60s she studied acting in New York and attended John O. Killens' Writers Workshop at Columbia University. During her studies, she completed two volumes of poetry and her first play, The Sistuhs, in addition to forming the literary performance troupe Poets & Performers. Sharp then studied film production at Los Angeles City College. In her work, she uses the medium of film to address community issues. She is one of the co-founders of the Black Anti-Defamation Coalition, which directly challenged the entertainment industry on the Black image in the media, and edited the group's newsletter, Media Matters. Her published written works include The Evening News – Essays And Commentaries From NPR And Other Clouds, Black Women For Beginners (non-fiction) and two poetry w/jazz CDs.
Director Filmography
Blood Bank. (2021), Fertile Ground: Stories from the Watts Towers Arts Center (2005), The Healing Passage/ Voices From The Water (2004), Central Avenue Live! (1996), It's OK to Peek (1996), Picking Tribes (1988), Life Is A Saxophone (1985), Back Inside Herself (1984)