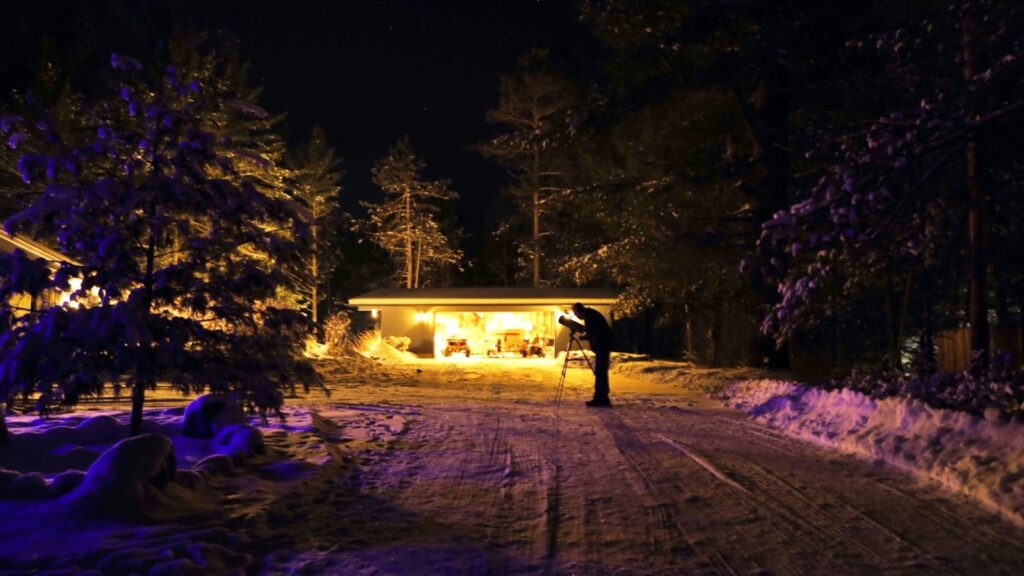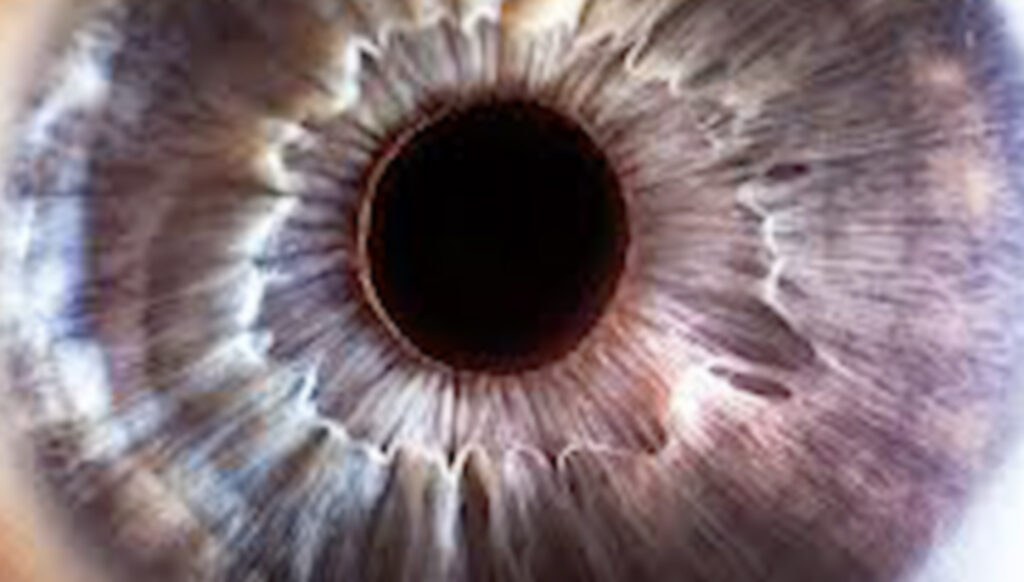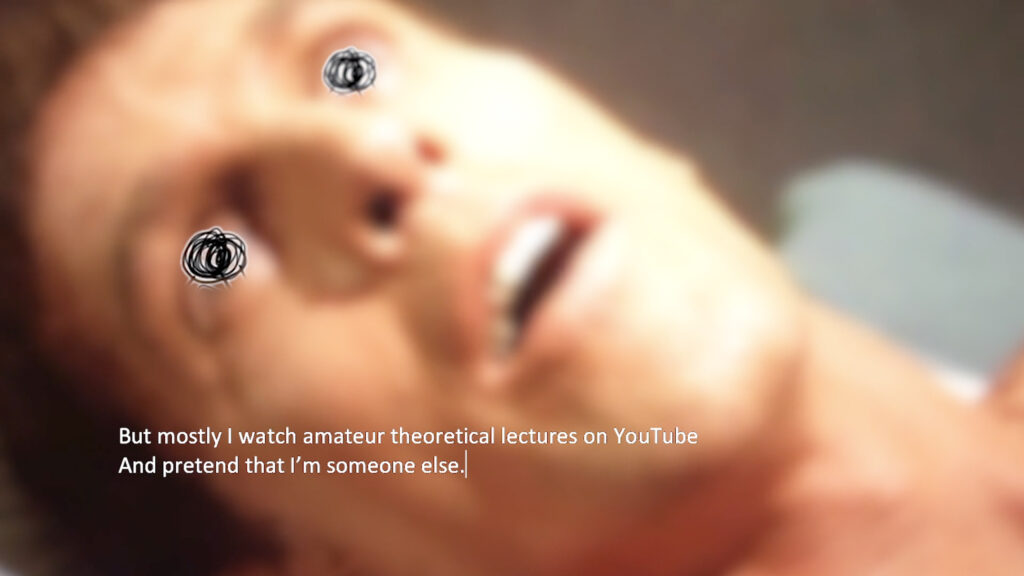 Bigger on the Inside
Outer and inner space collapse in Angelo Madsen Minax's cosmic essay film which diffracts feelings, memories, and longings during a blurry sojourn in a remote cabin in the woods. Looking at the stars, flirting with guys on dating apps, taking ketamine (or not), and watching YouTube lecture videos, Minax draws a warped cartography of desire and distance. A humorous, psychedelic and deeply moving work, Bigger on the Inside is the latest in Minax' transcendent cinema of trans embodiment.
Programmer's Note

Following on from his virtual 2020 BFMAF retrospective, Angelo Madsen Minax returns to the festival with an intimate new short. A search for connection is the underlying thread stitching together some of the disparate elements of Bigger on the Inside as ripped footage, crunched gifs, screen recordings and long exposure stargazing photography coalesce with monologues and dialogues that veer from the quasi-intellectual to the overtly amorous. Climaxing with the audacious but justified steal of an iconic needle drop from nineties cinema that'll leave you wondering if the track was actually made for this moment, Minax's audio-visual assemblage muses on some of the many forms of desire in the digital age.

~ Dan Guthrie
Director Biography

Angelo Madsen Minax is a director based between New York and Vermont. He received a BFA from the School of the Art Institute of Chicago in 2005. His filmography spans documentary and hybrid filmmaking formats, narrative cinema, experimental and essay film. His prolific practice transgresses form, style and narrative to explore queer and trans intimacies, chosen and biological structures of kinship, cosmic, natural, and technological phenomena. His works have been screened and exhibited at Toronto International Film Festival, Sundance Film Festival, Berlinale, European Media Arts Festival (Osnabrück), Kurzfilm Festival Hamburg, Ann Arbor Film Festival, Anthology Film Archives (New York), British Film Institute (London), REDCAT (Los Angeles) and others. His third feature film, North By Current (2021), aired on season 34 of POV (PBS), was nominated for an Independent Spirit award, and won the Cinema Eye Honors Spotlight award, Best Writing award from the IDA and numerous festival jury prizes. Minax is currently an Associate Professor of Time-Based Media at the University of Vermont, a United States Artist Fellow and a Guggenheim Fellow.
Director Filmography

At the River (2020), Two Steps on the Water (2019), The Eddies (2018), Because of Us (2018), The Source Is a Hole (2017), Kairos Dirt & the Errant Vacuum (2017), The Bowels of the Universe (With Shining Knees) (2016), To Summon and Chase Away (2015), Separation of the Earth (By Fire) (2015), Forward into the Afternoon (2014), My Most Handsome Monster (2014), Like Some Other Men (2013), The Year I Broke My Voice (2012), Riot Acts: Flaunting Gender Deviance in Music Performance (2010)