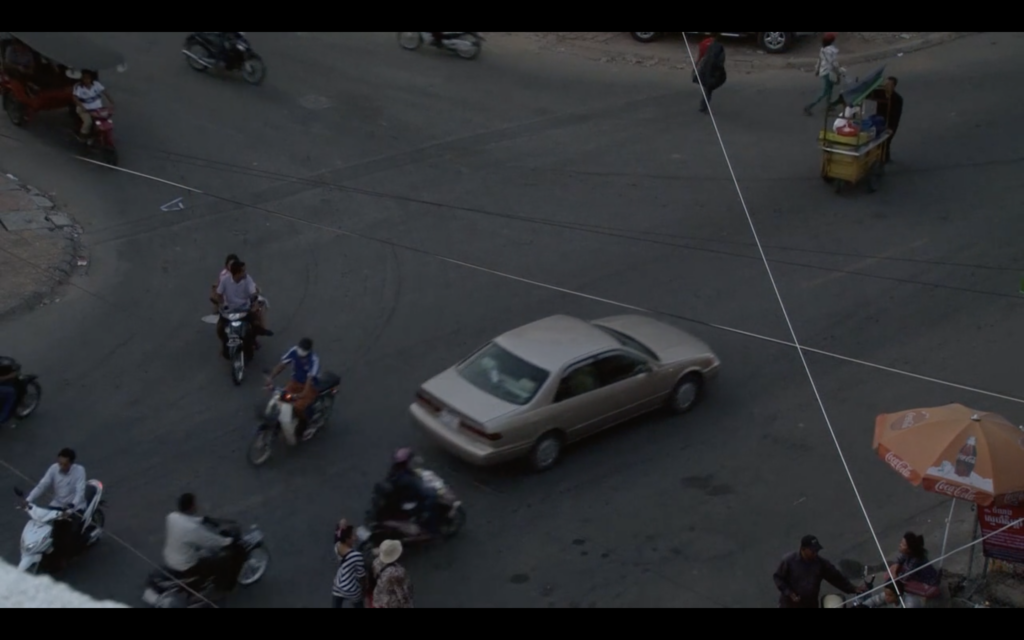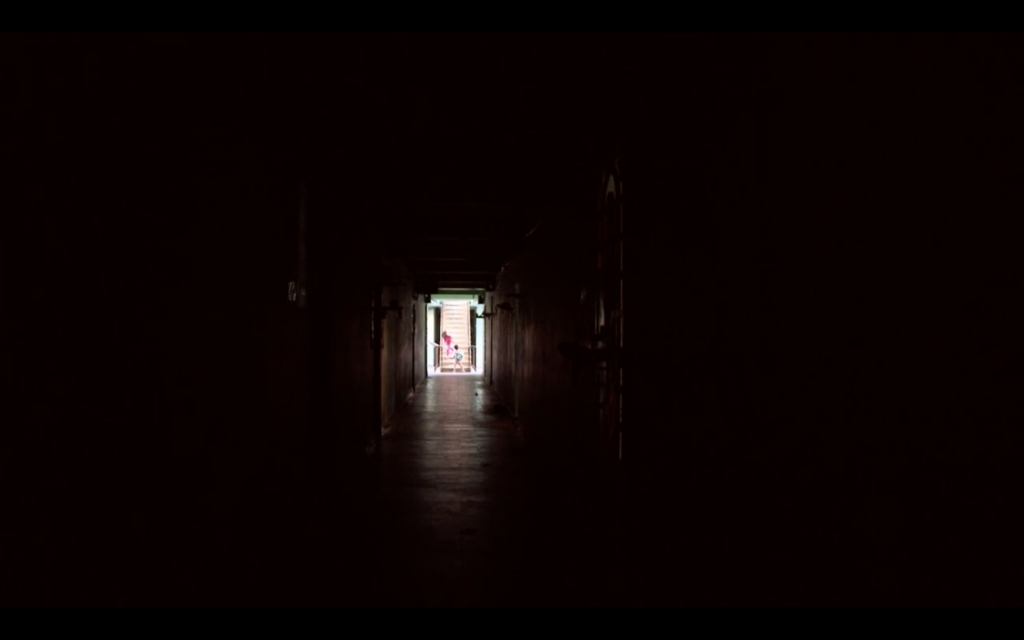 Boding
Kanitha Tith's 2014 artist film Boding is an evocative portrait of Phnom Penh's White Building, Cambodia's first public housing project built for moderate-income residents during the early 1960s. Originally consisting of 468 apartments, the White Building (like the whole city that surrounds it) was abandoned during the Khmer Rouge regime rule in the 1970s. After their fall in 1979, the building fell into disrepair but was still a home for its original residents, artists, community educators and others who built a vibrant community there. Tith's film is a patient walkthrough of the "boding" (as it is popularly called by locals) that allows the viewer an unhurried look at its corridors, surfaces and the manifestations of life inside and around it.
Programmer's Note

The artist explains: "I think that, sometimes, the omnipresence of the context of something, or its too powerful background story—in other words the construction of an "official image"—tends to prevent us from really seeing that thing, or from feeling its sensitive reality. Walking through the numerous, typically long and dark corridors of the White Building recently, I suddenly felt an unfamiliar sentiment of losing the consciousness of time, as if the space was offering me a unique journey in the vertigo of time. It is this very specific and personal connection I felt within the space and time, losing myself into those corridors, which I have tried to explore in this video."

Boding isn't specifically an Anti-Archive production, rather an independently made artist film from Kanitha Tith, a visual artist whose work ranges across sculpture, performance, installation and film work. But Tith has worked with Anti-Archive extensively, both in front of the camera (as actress in Douglas Seok's Turn Left, Turn Right and Steve Chen's Dream Land) and behind, as an art director for Anti-Archive films. One film which Tith provided art direction for is Kavich Neang's White Building, a narrative feature set in the eponymous building, which was also the subject of Neang's previous documentary feature, Last Night I Saw You Smiling, chronicling the last days prior to the White Building's destruction in 2015. Tith is currently in production with Anti-Archive as director of The Crab, a short documentary which will complete the "Echoes from Tomorrow" project. —Herb Shellenberger
Director Biography

Kanitha Tith (1987, Cambodia) is a cross-disciplinary artist working between the visual arts in sculpture, performance, installation and in Cambodia's independent film industry as an artistic director. She is also working as a forthcoming director with Phnom Penh based Anti-Archive film production project "Echoes of Tomorrow". In 2010, she was awarded an honorable mention at the inaugural You Khin Memorial Women's Art Prize. Tith's works have been exhibited widely, most recently including the group exhibitions Le paysages apres coup, Centre d'art contemporain Faux Mouvement, Metz, France (2018) and SUNSHOWER: Southeast Asian Art From 1980s to Today, Mori Art Museum, Tokyo, Japan (2017). Her 2014 video work Boding was created as part of the 2014 group exhibition, "Rates of Exchange, Un-Compared: Contemporary Art in Bangkok and Phnom Penh" at H Gallery in Bangkok and Sa Sa Bassac in Phnom Penh. It has since screened at Tentacles Gallery in Bangkok, M+ Museum in Hong Kong, and National Gallery of Singapore. Tith is currently an artist in residence at Rijksakademie, Amsterdam, Netherlands.
Director Filmography