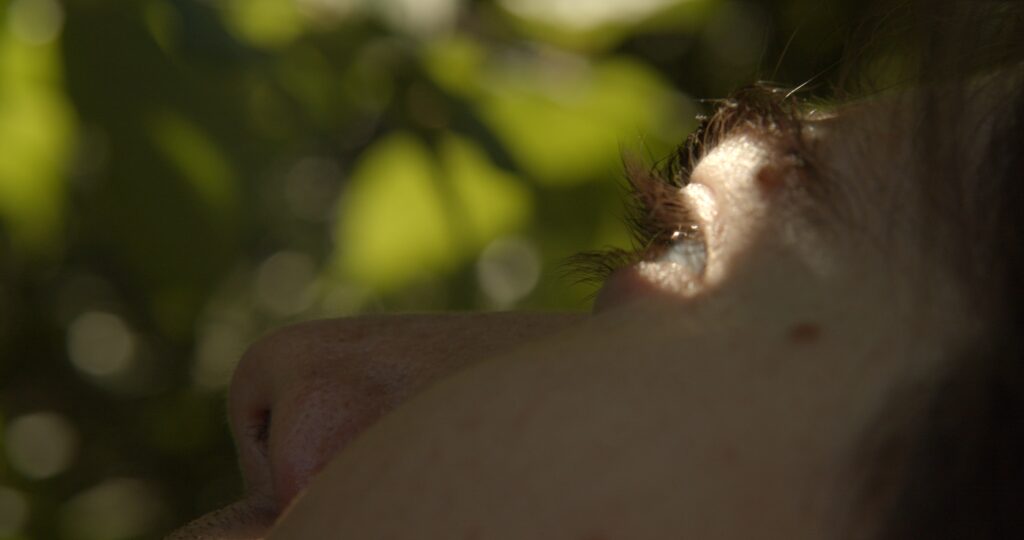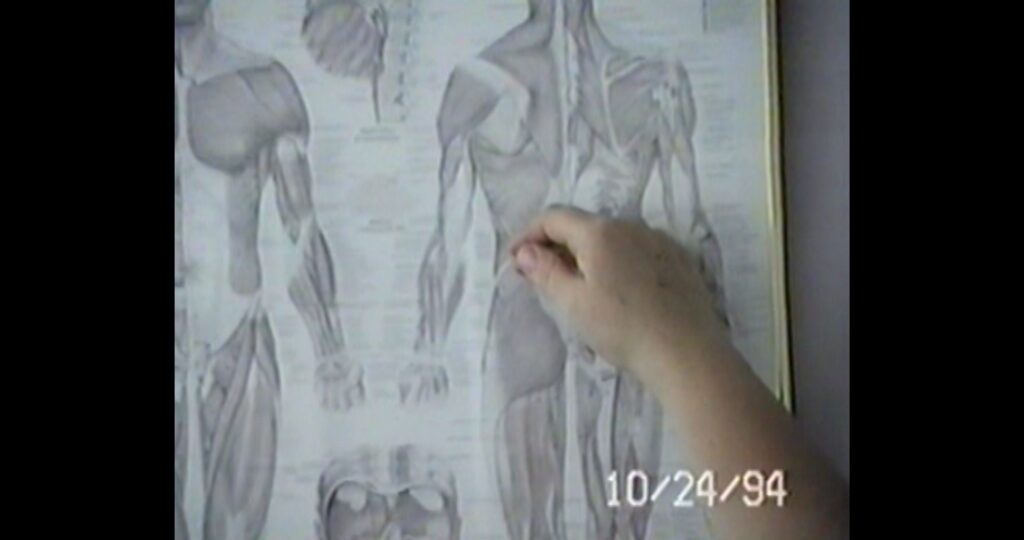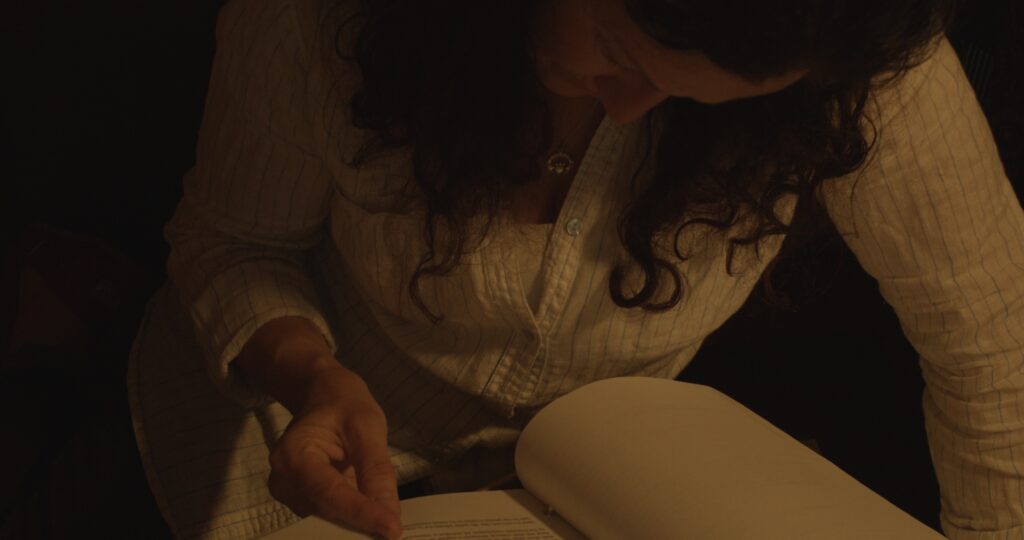 Cabbage
An intimate film made in collaboration with Parnell's family, Cabbage looks at the complexities of bodily autonomy within an ableist paradigm. Taking place in the months leading up to an international move from Canada back home to Ireland – a country they had to leave a decade prior due to severe cuts in disability services – the film focuses on her brother's writings using eye tracking technology and her mother's memories to explore how we shape a sense of self under the pervasive weight of unspoken assumptions and fixed definitions that get placed onto bodies. Dissecting layers of language, agency and power, the film is a subtle examination of how a human life is measured and valued.
Programmer's Note

This collaborative work reframes language, illuminating the relationships of care at the centre of the work. Constructed medical narratives are juxtaposed with testimony, lived experience, thoughts and feelings, to create a nuanced and intimate portrait of a family. The small pleasures of daily life are communicated through shots of David sitting in a garden as sunshine touches his face, and his mother speaking of his desire to want to sit outside and stargaze. David says his "eyes are his voice" and this voice is made visible through his poetry, which flashes onto the screen throughout the film. Cabbage is the kind of intimate portraiture that is only possible with collaboration, respect and love.

~ Myriam Mouflih
Director Biography

Holly Márie Parnell is an Irish/Canadian artist based between Glasgow and Wexford. Working across moving image and expanded cinema, her practice explores the ways we impart meaning and value through layers of authority and language. Taking a documentary approach, the work is built from personal encounters and is motivated by the subtle yet powerful truths of embodied knowledge and lived experience. Her work has been exhibited and performed across the UK and abroad, with recent projects at Cell Project Space, Humber Gallery, B3 Biennial, Jupiter Woods and will be touring nationally and internationally with aemi's upcoming 2023 programme Súitú. She is a recent alumnus of Film London's FLAMIN Fellowship, and an MFA graduate of the Slade.
Director Filmography

Cabbage (2022) Stare (2019) Interlude (2019) Desktop Compositions (2014-ongoing)