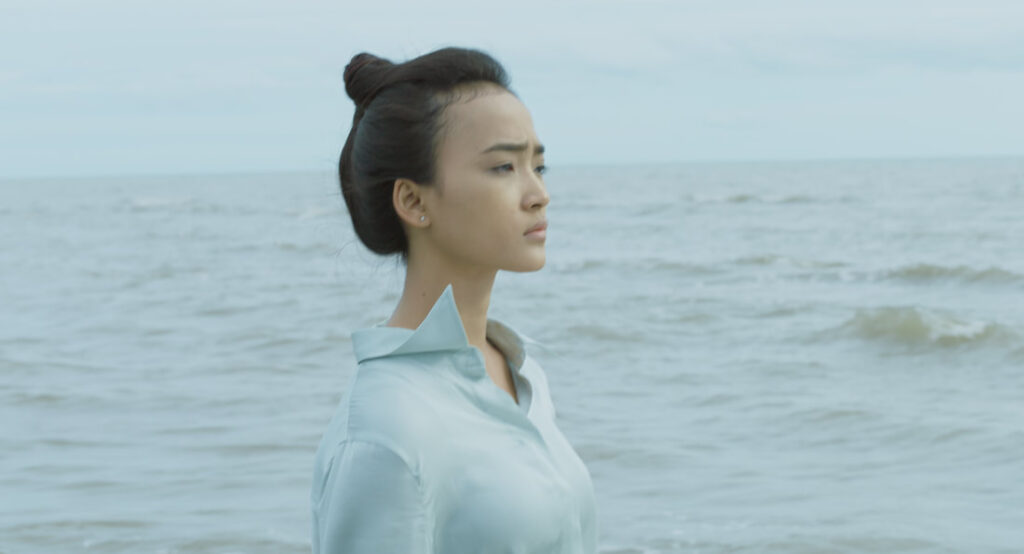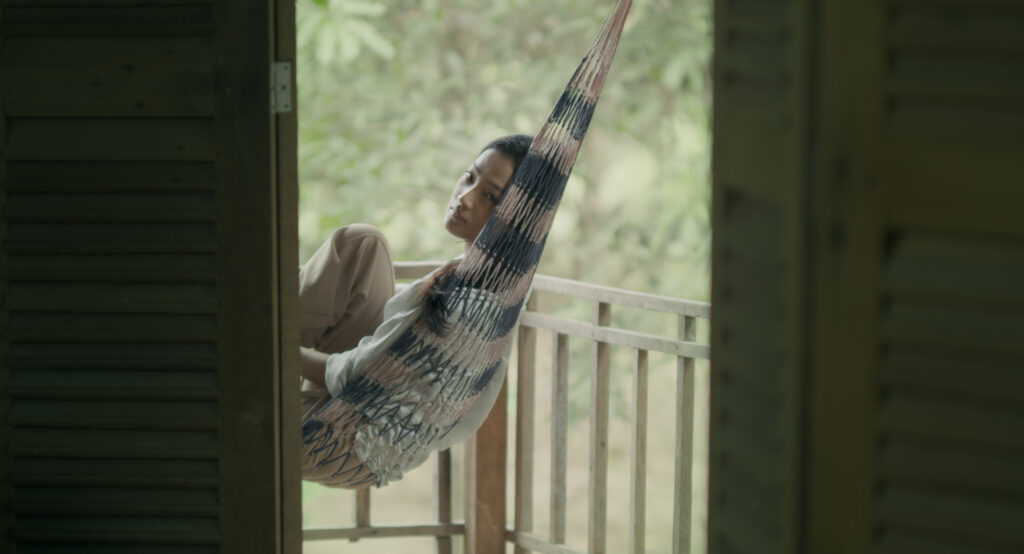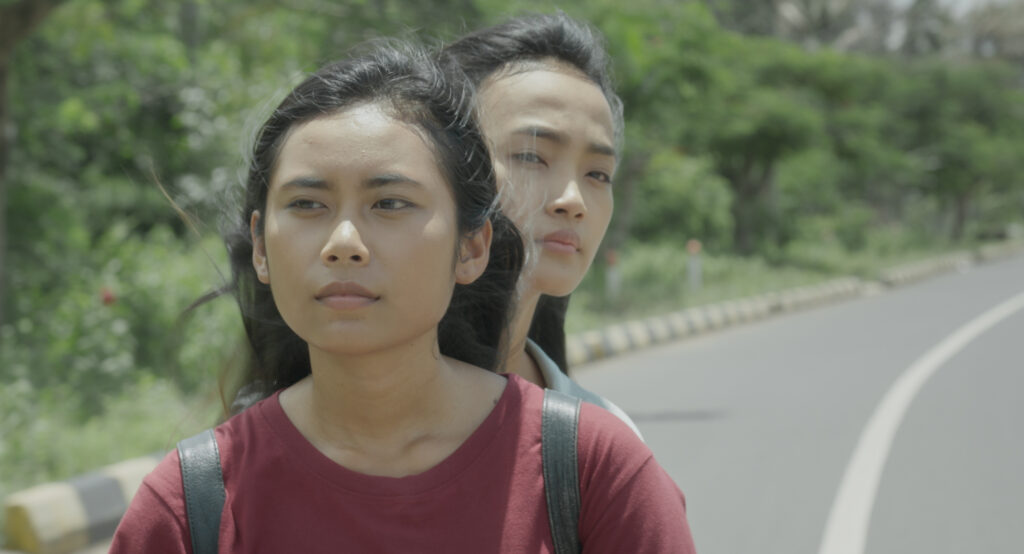 California Dreaming
Sreylin Meas' first film follows a simple scenario in creating a stunning work of loneliness and connection shot at an oceanfront resort. Sarita travels to the seaside to take a break from her hectic life and family obligations. While exploring the surrounding wilderness, she meets another woman, Sak, who works at the hotel where she is staying. Also in need of respite from her busy job, Sak invites Sarita to meet in a secret place where the two discover an unforeseen connection that allows them to temporarily escape from reality.
Programmer's Note

California Dreaming achieves a sensitive pitch as a film both languorously paced yet also filled with presence and intensity. From the opening shot of Sarita (Sarita Reth) walking in a daze along the ocean waves while sounds of the wind and water swell, for most of the film's duration it feels as if it is running in slow(er) motion, an evocative effect given the narrative. Its muted and flat colour palette evokes an echo of the present, as if a dream or a memory is being lived out in real time. That coincides with the film's vignette-like runtime and sparse construction: though references to the outside sometimes intrude, we only see the two actors crucial to the story who seem to exist in their own world.

After working across a number of production roles for both international productions and Anti-Archive films—such as art director for Sunrise in My Mind and assistant director on films like Cambodia 2099 and Diamond Island—Sreylin Meas built up the confidence to develop this personal story from her own scenario. Produced as part of Anti-Archive's "Echoes from Tomorrow" project, California Dreaming proves Meas' talent as a writer and director, and one hopes that her second film won't be far behind. —Herb Shellenberger
Director Biography

Sreylin Meas (1989, Cambodia) has worked in many production roles in both film and television, for both the local industry and international productions in Cambodia. She has worked with Anti-Archive as first assistant director for Dream Land (2015), Turn Left Turn Right (2016), and White Building (2021), and as second assistant director and acting coach for Diamond Island (2016). California Dreaming (2019) is her first short film.
Director Filmography

California Dreaming (2019)