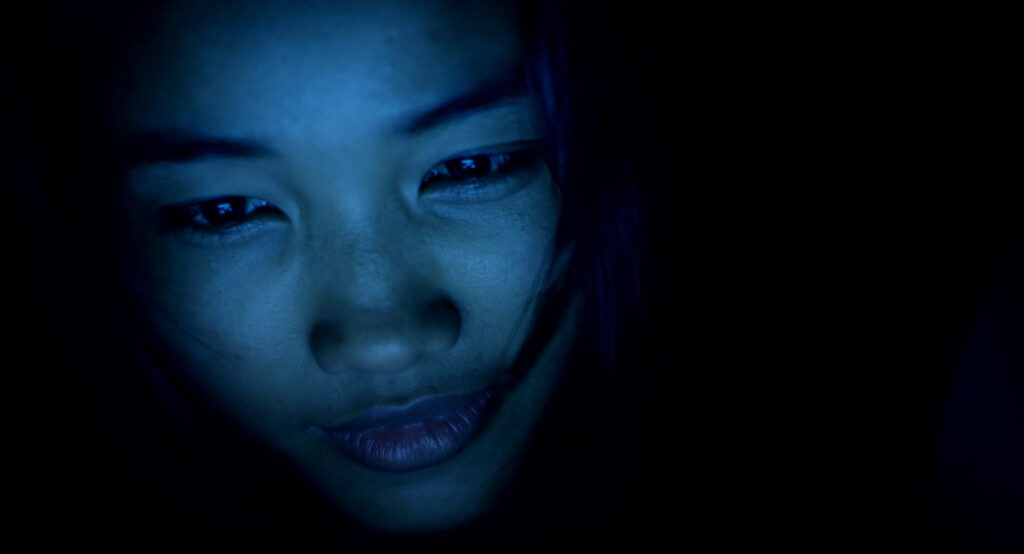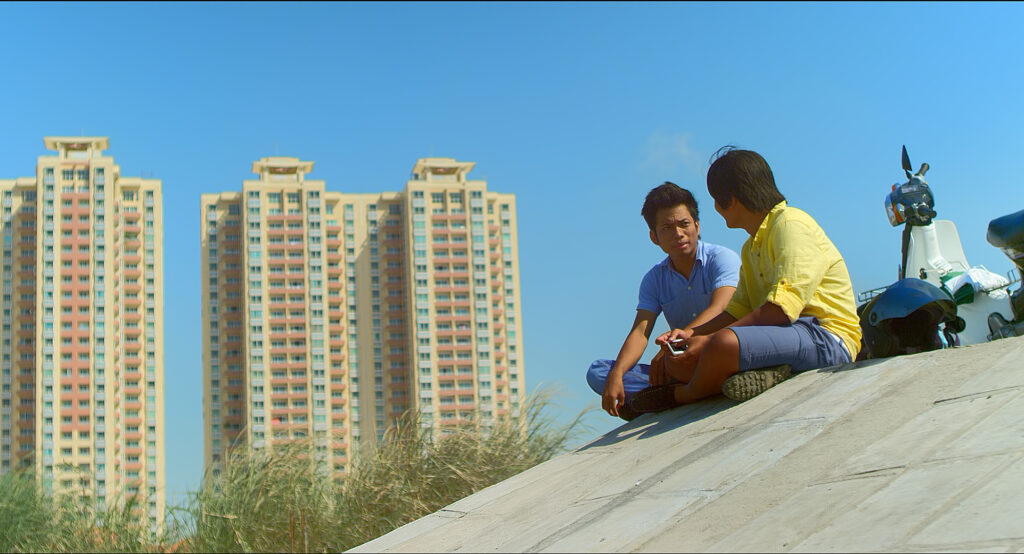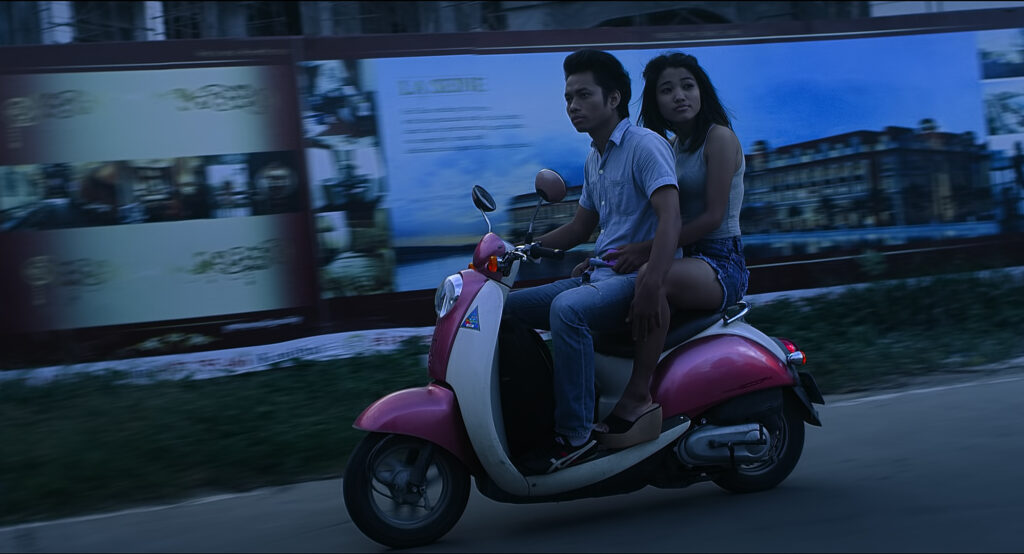 Cambodia 2099
Cambodia 2099 is a fictional short by Davy Chou which, on the face of it, consists of three characters whose interactions drive the film's action. Sotha (artist Sotha Kun) and Kavich (Anti-Archive filmmaker Kavich Neang) meet on a sunny day in Phnom Penh's Diamond Island to discuss their dreams from the night before. Kavich's girlfriend Vanary (first-time actress Sothea Vann) comes to meet him and they spend the evening together in which a difficult conversation needs to be had. The film's climax comes as Sotha re-enacts his dream, transporting to the future out of thin air in front of a crowd assembled on motorbikes.
Programmer's Note

The film brilliantly mines the uncertainty and discontent of the present era towards the promise of a future where everything is perfect, easy and worked out. In this way, Chou speaks beyond the specific context of the film towards universal feelings, where the present can feel like a state of becoming towards some future resolution. It's a mistake that young people can make, to not realise that life is forever unfolding, changing and is charged with a lack of permanence. Kavich's hesitance in breaking the news to his girlfriend that he will go to live with his mother in California expresses this lack of permanence, as does the ominous shot of a neon sign towards the end of the film which reads "The future of Phnom Penh".

Coming after Davy Chou's brilliant look at Cambodia's past—Golden Slumbers (2011) looks back to the Golden Age of Cambodian cinema in the 1960s and its subsequent destruction by the Khmer Rouge in the 1970s—Cambodia 2099 elegantly shoots forwards to a completely different register. The film acts as a sort of proof of concept for Chou's subsequent feature film Diamond Island (2016), which again explores the challenges and opportunities faced by new generations, the tension between rural and urban life, as well as Cambodia's uncertain future. —Herb Shellenberger
Director Biography

Davy Chou is a filmmaker and producer based in Paris, France and Phnom Penh, Cambodia. In 2011, he directed the documentary Golden Slumbers (Berlinale Forum, Busan), about the birth of Cambodian cinema in the 60's and its destruction by the Khmer Rouge. In 2016, his first fictional feature, Diamond Island, won SACD award at Cannes Critics' Week. He is one of the founders of Cambodian production company Anti-Archive, which has produced several films by emerging independent Cambodian directors, including documentary Last Night I Saw You Smiling by Kavich Neang, which won the Netpac Award at Rotterdam in 2019. In 2021, he produced Kavich Neang's first fictional feature, White Building.
Director Filmography

Diamond Island (2016), Cambodia 2099 (2014), Golden Slumbers, (2011), Expired (2008), Davy Chou's First Film (2007)