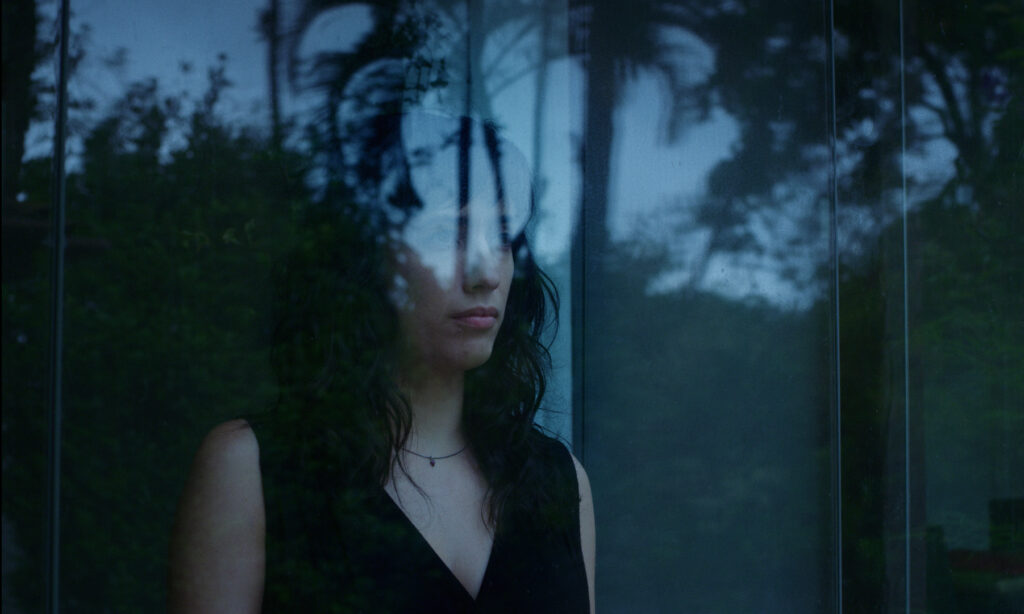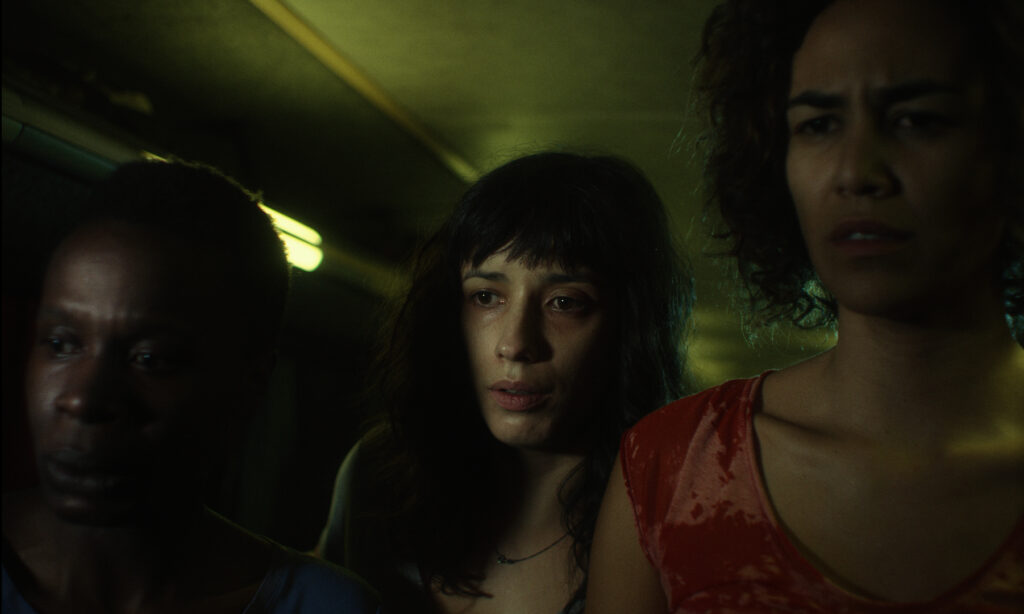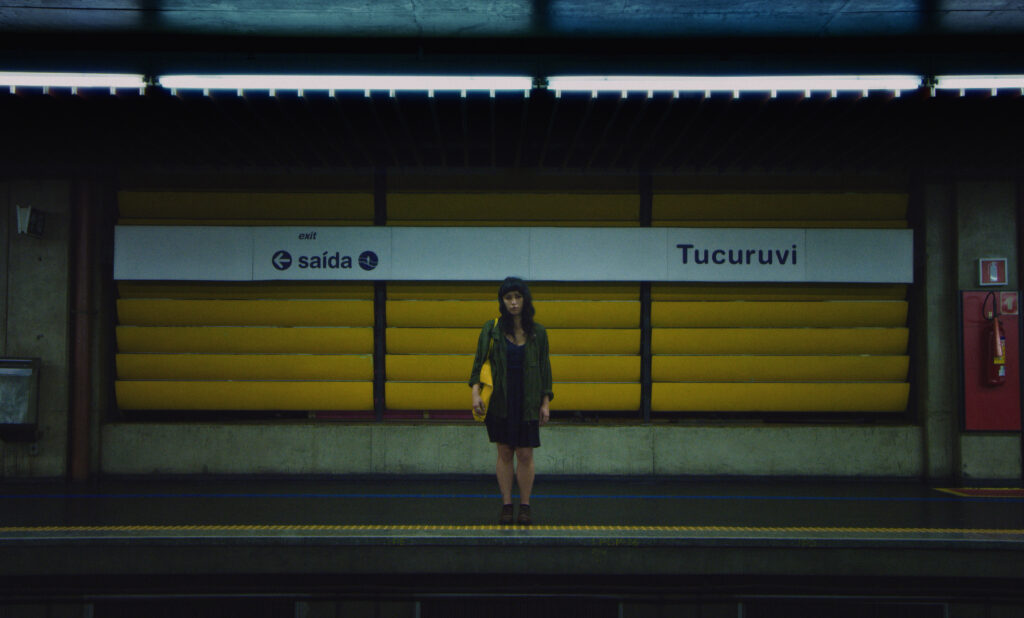 Laura and Israël are a couple in their mid-thirties who are almost entirely linked to life and each other by their five-year-old son, Lucas. As the days go by, they fulfil their roles as partners, parents and adults in contemporary Brazil. But is there a way out of alienation?
Programmer's Note

Divided into three acts, Desterro is at once a film with and without a narrative. We witness the characters going about their lives, fulfilling concrete actions, and yet we are left without the sense that these actions lead into particular results. Laura and Israël have breakfast together, throw an anniversary party for their son, Laura visits her family and sees a friend. Described as such, the course of action in the film is as mundane as daily life itself can be. The excellence of Maria Clara Escobar's first fiction feature, though, lies especially in its capacity to translate into cinema the uncanny feeling of life leading into stagnation.

As free and as assertive as a poem can be, the film unfolds its chapters in the narrative order of 1, 3, 2. Its tone, however, follows a linear crescendo of intensity and darkness: we follow Israël dealing with an abrupt loss whilst delivering what is expected of his role as an adult, just as we follow Laura's struggle with being who she is supposed to be in society—and her way of breaking free from it. Throughout, the topics of class, race, modern life bureaucracy and the role of women in society are tackled. Everything is politics.

Blessed with solid and impactful interpretations from its actors, Desterro inhabits a physicality that is almost always quiet, powerful and contained, but what's more, it is hinting at imminent change, at imminent rage. As Brazil descends into the unknown in real life, so does the family in this fictional plot. Exile can also be a state of mind—and setting fire to it might be the only way out. —Ana David
Director Biography

Maria Clara Escobar (1988, Brazil) is a filmmaker and poet based in São Paulo. She is a graduate from the School of Cinema Darcy Ribeiro and her documentary feature film The Days with Him (2013) was screened at IBAFF – Murcia International Film Festival (Spain), Directors Week (Brazil) and the International Festival of Nuevo Habana Latin American Cine (Cuba) and was awarded by Tiradentes (Brazil), DocLisboa (Portugal), and Cachoeira.Doc (Brazil). She co-wrote Found Memories (Julia Murat, 2011) which premiered at Venice Film Festival and won over 30 awards after participating in over 40 festivals. In 2019, Escobar released her first book of poems entitled "Medo, Medo, Medo".
Director Filmography

Desterro (2020) Os dias com ele (The Days with Him, 2013), Passeio de família (2010), Domingo (2004)