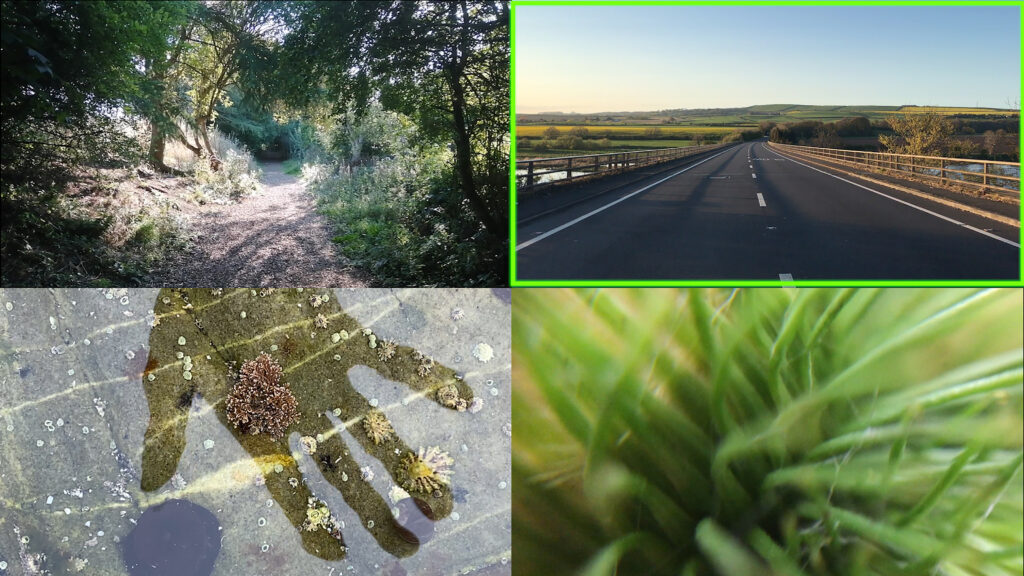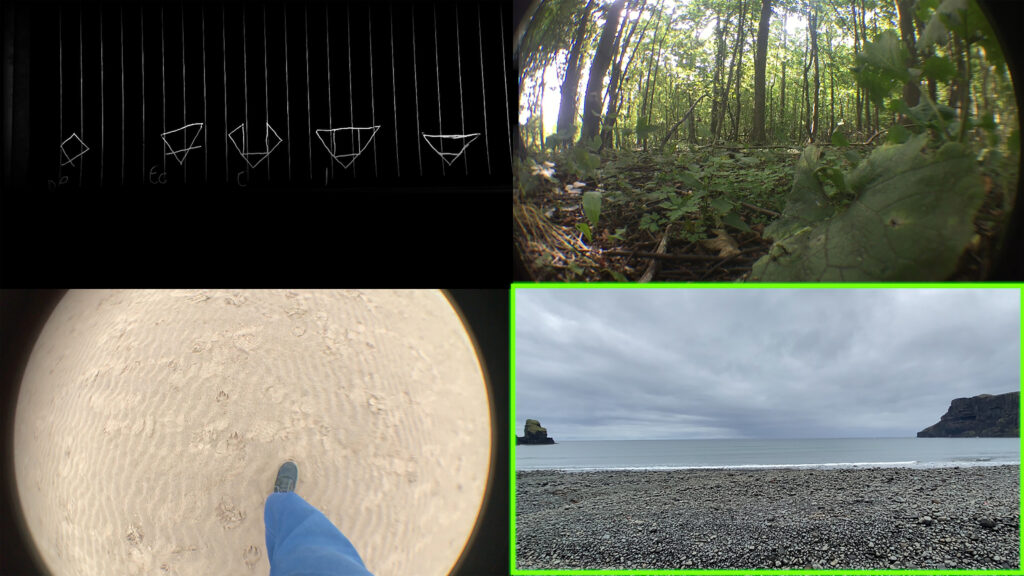 Everyday Apocalypse
Everyday Apocalypse is a new short film made by four local young people, developed in collaboration with artist Kimberley O'Neill, exploring our shared experiences of lockdown. Over a three week period in August, the group met via Zoom to share stories and develop the film. Through a series of online workshops, the young people were introduced to lo-fi mobile-phone filmmaking techniques and used writing exercises to generate ideas—expanding their personal quarantine anecdotes into subjects and locations for the film.
Programmer's Note

The stories shared by the group had some similarities; normal daily rhythms disrupted and replaced by strange new dimensions in the everyday. Familiar territories of the woods, beaches and parks became liminal spaces to escape into. Being restricted for this 5 month period opened up portals between our home environments and imaginations.

The final film combines footage and sound recorded individually by the young people in each of their lockdown locations. This material has been edited together by O'Neill whilst reflecting on the conversations and themes of the workshops. The final film has taken influence from horror and fantasy genres, to capture the uncanny atmosphere of the landscapes the young people have explored during the pandemic.
Director Biography

Kimberley O'Neill is an artist and filmmaker based in Glasgow. O'Neill was shortlisted for the Margaret Tait Award 2019/20. Recent activities include; Enigma Body Tech, solo exhibition, Satellites Programme, Collective Gallery, Edinburgh, 2019; Ways to Speculate, Screening, Site Gallery, Sheffeild, 2019 and she was co-Programmer of AMIF 2019 with Ima-Abasi Okon & Emmie McCluskey at Tramway, Glasgow.
Director Filmography

..and the plants, and the webs, and the splashing (2020), Re-Routing (2019), Circuits of Bad Conscience (2017), Mood Organ (2016)