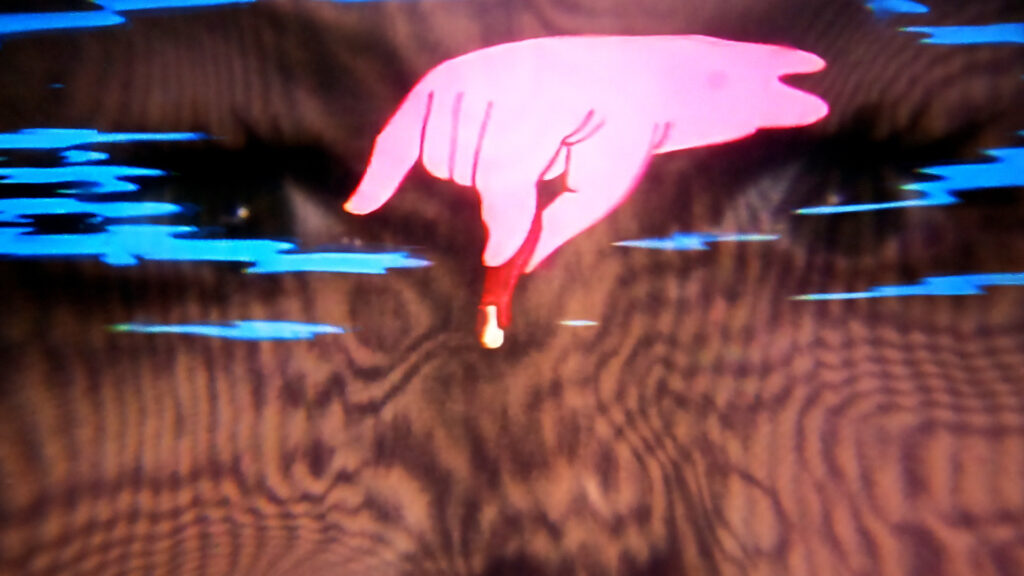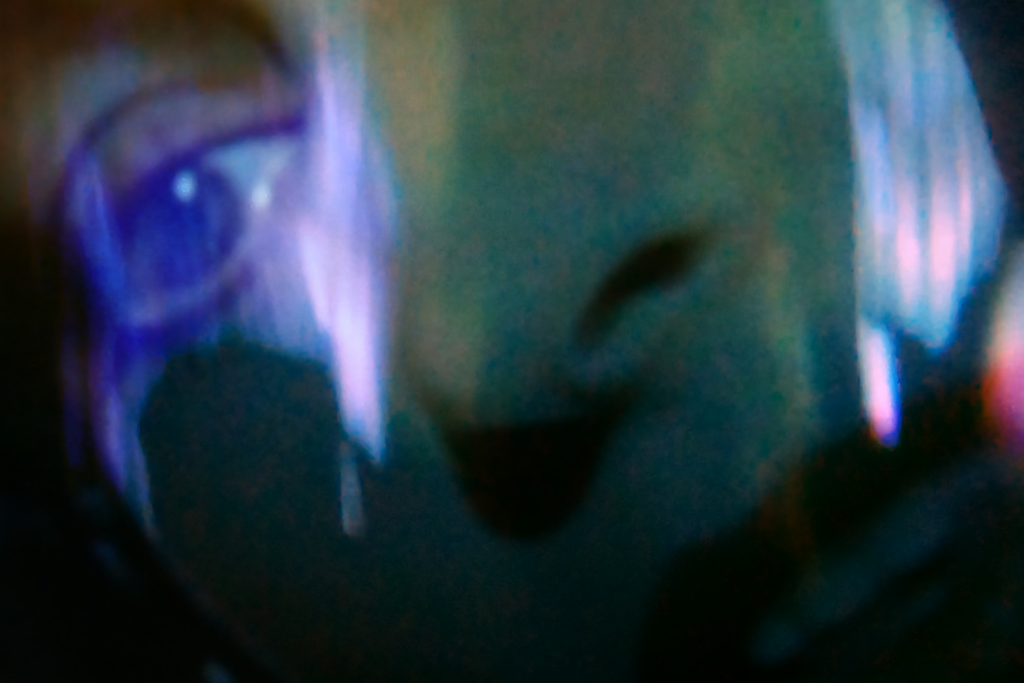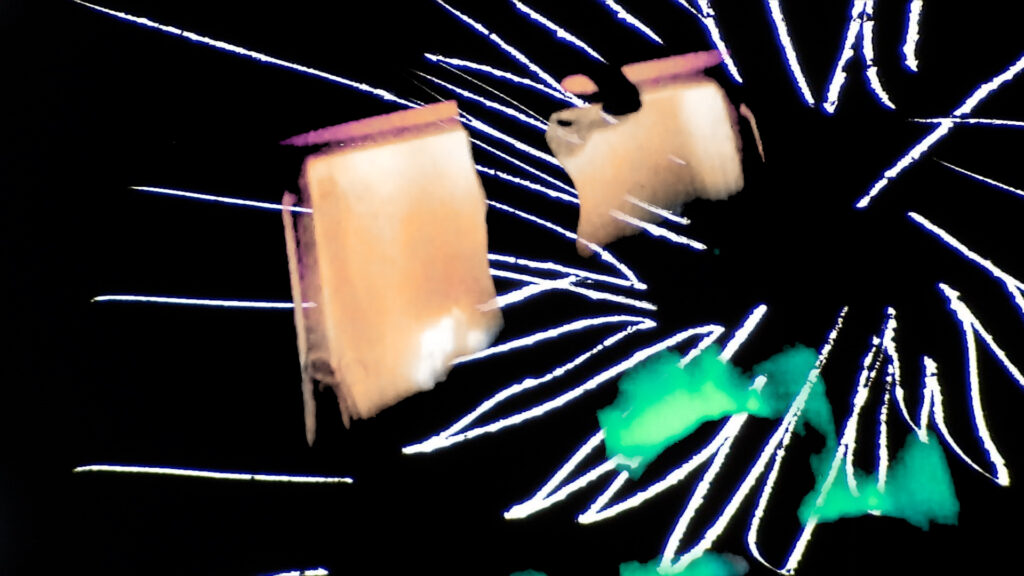 False Wife
False Wife is a work that leads its visitors through an ordeal of transformation. A poppers training video is typically a user-made compilation of pornographic clips paired with text, hypnotic music, voice-overs and instructions for action. False Wife is a poppers training video, but its material is ambiguous and obscure. Its narrative, drawn from a variety of folk tales in which transformation occurs, reflects on themes of desire, shame, transgression and the longing for change.
Programmer's Note

A staccato, non-human voice leads the viewer through instruction, outlining a rhythm to follow. Continuing Crewe's interest in working with genre, she uses the structure of a poppers training video to explore a narrative drawn from various Scottish and European folk tales. Crewe's frenetic editing is accompanied by anxious techno arpeggios and found (or scavenged, as the artist describes) footage collaged with direct animation and hand drawn illustrations to create a densely textured work that is richly sensorial. The work, originally conceived as one element of a downloadable website was commissioned by Commissioned by Dr Chloë Kennedy, Senior Lecturer in Criminal Law at Edinburgh Law School, and the University of Edinburgh Art Collection, as part of a research project on intimacy, deception and identity.

~ Myriam Mouflih
Director Biography

Jamie Crewe is a beautiful bronze figure with a polished cocotte's head. She makes artworks with video, text, installation, sculpture, drawing, painting, and more. These works think about constriction: the way people are formed by their cultures, environments and relationships, and the things that herniate from them as a consequence. Recent solo exhibitions include LUX, London; Humber St Gallery, Hull; and Grand Union, Birmingham. And group exhibitions include British Art Show 9; Museum Abteiberg, Mönchengladbach; and ICA London.
Director Filmography

False Wife (2022), A luxury (2021), "Morton" — "Beedles" — "An abyss" (2020), "The Ideal Bar" — "Le Narcisse" — "Alec's" (2020), Ashley (2020), Pastoral Drama (2018), Adulteress (2017), Chantal after James Bidgood and Jean Genet (2016), Teleny (2015), White Adonis (2014)