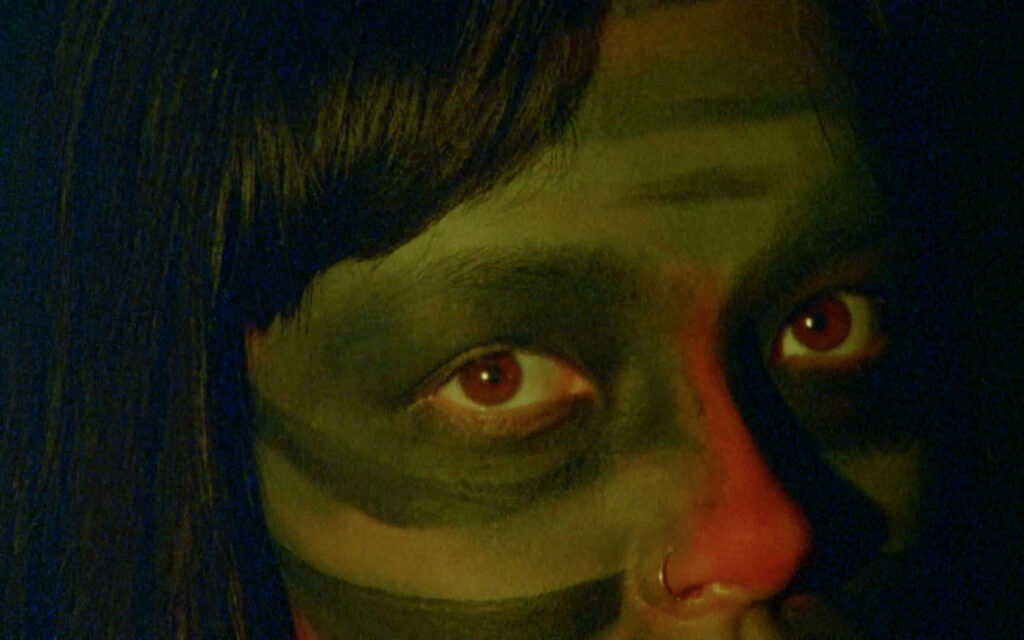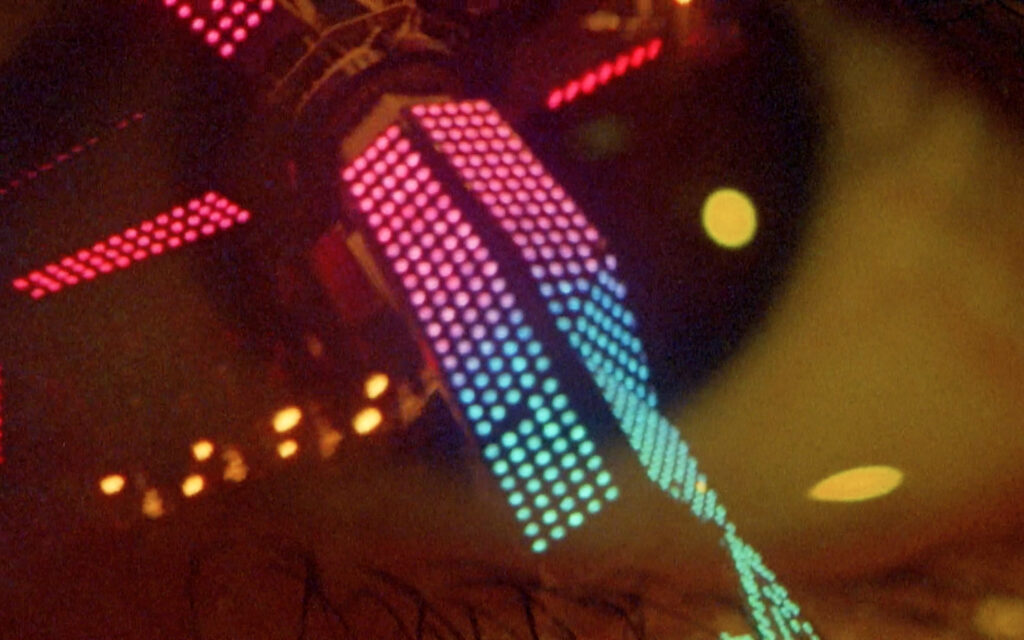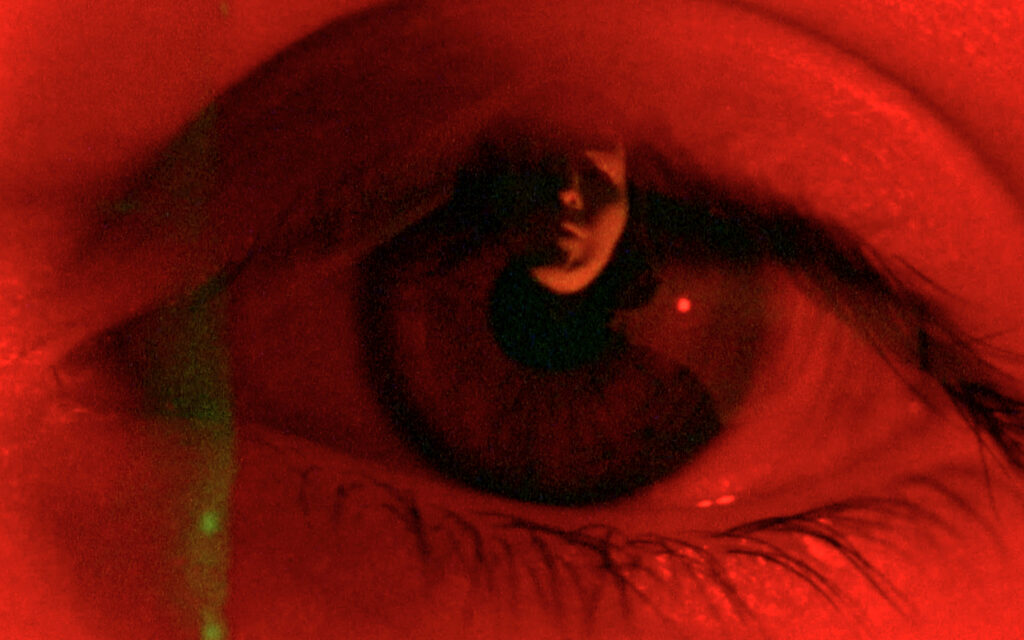 FEARDEATHLOVEDEATH
Egyptian artist Basim Magdy crafts an immersive, hallucinatory audio-visual dreamscape reminiscing on the absurdity of death without trying to understand it. His associative universe of sounds and signifiers imagines a present moment suspended between traces of the mythic past and spectres of uncertain futures. Harnessing the live, organic qualities of super 16mm, the film builds a singular, dissonant energy that stalks the outer boundaries of science fiction, horror, and nature documentary.
Programmer's Note

An exquisitely layered, striking sound design acts like a frequency able to manifest and animate dreamlike visions. Rather than focusing on the phycological, the film evokes a kind of search, as if testing the interplay between different qualities of emotions – ways they can throw us off guard, creep in or flicker like distant signals. Narration and text seem to point to the precarious ways in which disparate forms of articulation can both hold and disrupt meaning. As with Magdy's other works, absurdity and humour operate as part of the same logic; as "Bananish", a one-word language mentioned here, swiftly shows. The work feasts on the incomprehensibility of life as much as on a pleasurably inconclusive exploration of what might lie beyond.

~ Ilinca Vanau
Director Biography

Basim Magdy is an artist and filmmaker whose work employs elements of surrealism and humour to produce layered and colourful observations of reality that investigate collective delusions and dogmatic ideologies. His imaginative works attempt to reveal alternative realities and speculative social blueprints for a more hopeful future. His films have screened at festivals including Locarno, New York Film Festival, International Film Festival Rotterdam, and CPH:DOX. His solo exhibitions include Museum of Contemporary Art, Antwerp; MAAT, Lisbon; MCA, Chicago; and MAXXI, Rome. Groups shows include MoMA, New York; Centre Pompidou, Paris; ands Castello di Rivoli, Torino.
Director Filmography

FEARDEATHLOVEDEATH (2022), M.A.G.N.E.T (2019), New Acid (2019), No Shooting Stars, (2016), The Everyday Ritual of Solitude Hatching Monkeys (2014), The Many Colors of the Sky Radiate Forgetfulness (2014), The Dent (2014), Crystal Ball (2013), Time Laughs Back at You Like a Sunken Ship (2012), On The Good Earth (2011), 13 Essential Rules for Understanding the World (2011), My Father Looks For An Honest City (2010), A Film About The Way Things Are (2010), Turtles All The Way Down (2009), Maybe There is a Message, (2008), Two Days to Apocalypse (2003)