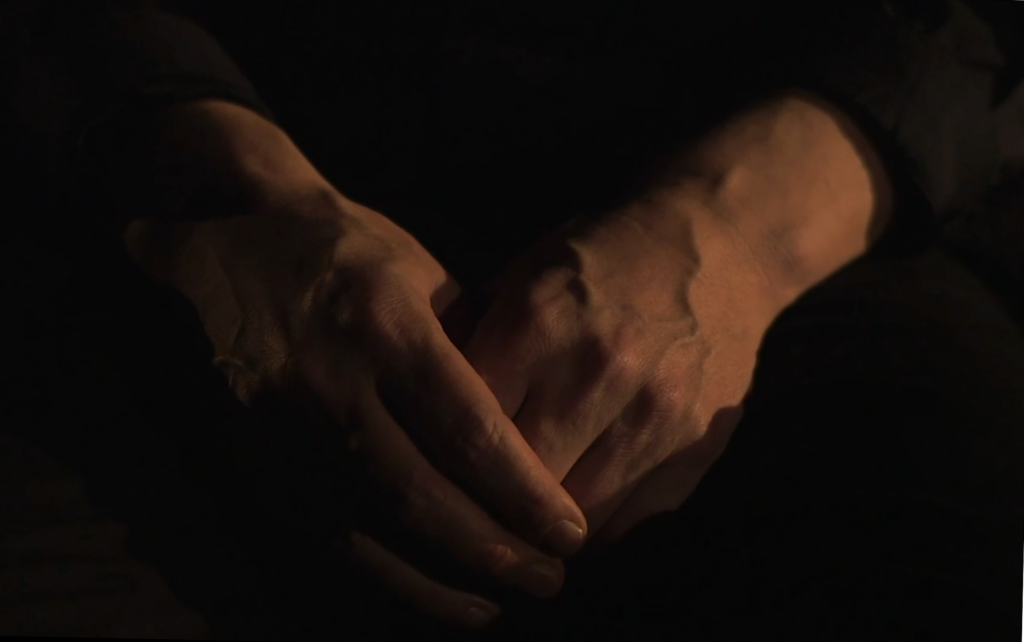 Feast: Work in Progress
In Feast, perpetrators, victims and their onlookers get entangled in a dramatic reconstruction of the Groningen HIV case, the story of three men who drugged other men during a series of sex parties and then injected them with their own HIV-infected blood.
The source text of the film is Plato's Symposium, which depicts a banquet attended by a group of notable men. During this gathering, seven of the attendees engage in a playful contest in which they try to find the most convincing definition of Eros, or truth, or beauty, or love.
Feast is the result of the collision of these two narratives, which initially appear to be each other's antitheses, culminating in a story about power and submission, the reversibility of the truth and the desire to come home.
The film is told in seven sequences, recorded by seven different directors of photography, and in which documentary and fiction strategies both merge unnoticed and clash dramatically. —Tim Leyendekker
Programmer's Note

For BFMAF's 2020 Previews strand, it presents a livestream conversation with Dutch artist-filmmaker Tim Leyendekker in advance of his feature-length debut Feast. Having crafted an intricately nuanced filmmaking practice since his debut in 2003, Leyendekker's work is distributed by EYE Filmmuseum and Light Cone, and his most recent film Blinder (2015) was screened in the Tiger Shorts Competition at that year's International Film Festival Rotterdam. Feast tackles no less than the meaning of love itself, thrown into relief by an act so horrific we would like to think of it as fiction. Considering the film's concept was presented in a seminar with the artist at BFMAF 2015, the Festival is excited to showcase it at the final stage of its production.
Director Biography

Tim Leyendekker (1973, Netherlands) is an artist based between Rotterdam and Strasbourg. He received an MFA from the Sandberg Institute in Amsterdam. His films contain a palpable trace of its creation process, engaging the viewer to critically relate to the construction of the work itself. His work has been shown in several major galleries and festivals around the world such as IFFR, the Power Plant (Toronto), VIDEOEX (Zürich), Centre Pompidou (Paris) and Loop Barcelona. His most recent film Blinder was nominated for a Tiger Shorts award in Rotterdam and was awarded the main prize at the inaugural edition of Moscow International Experimental Film Festival. Leyendekker also works as a producer for other artists' work and as an independent film programmer, curating a monthly program at WORM (Rotterdam), and other venues.
Director Filmography

Feast (2021), Blinder (2015), The Healers (2010), Opening Night (2009), Still (2006), How the West Was Won and Where It Got Us (2003), Survival (prayer #1 prayer #2) (2002), (hectaren) (2001)