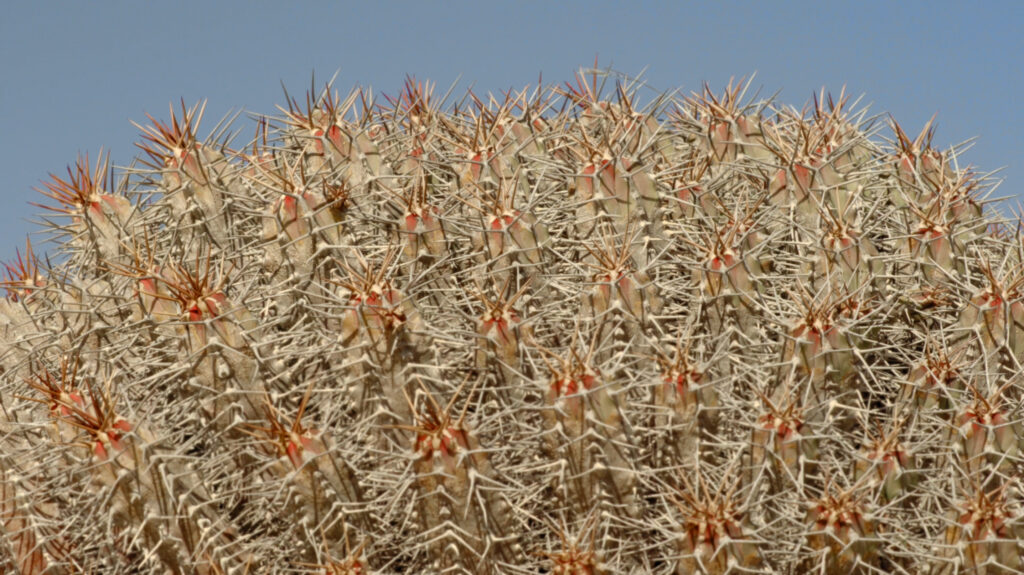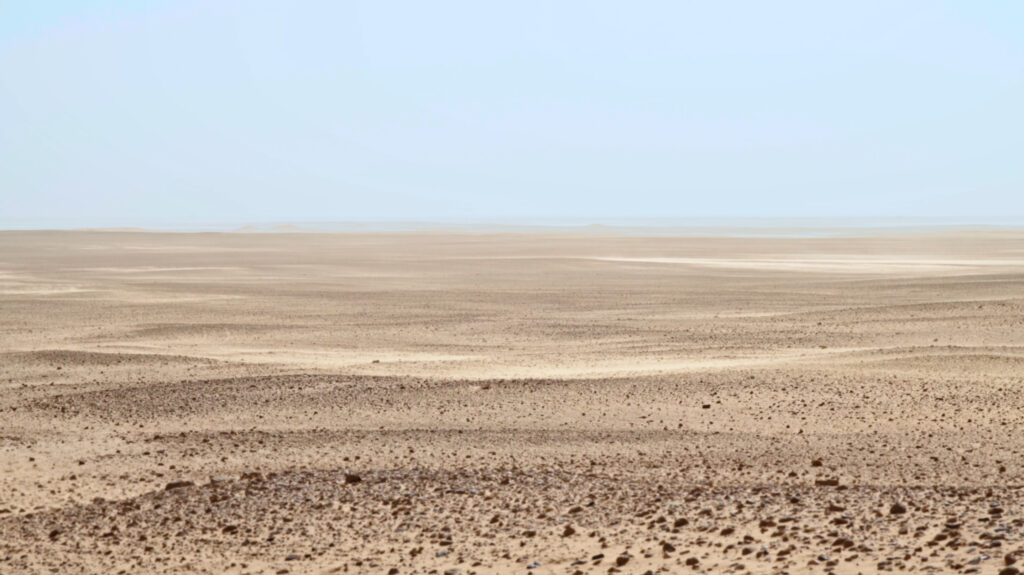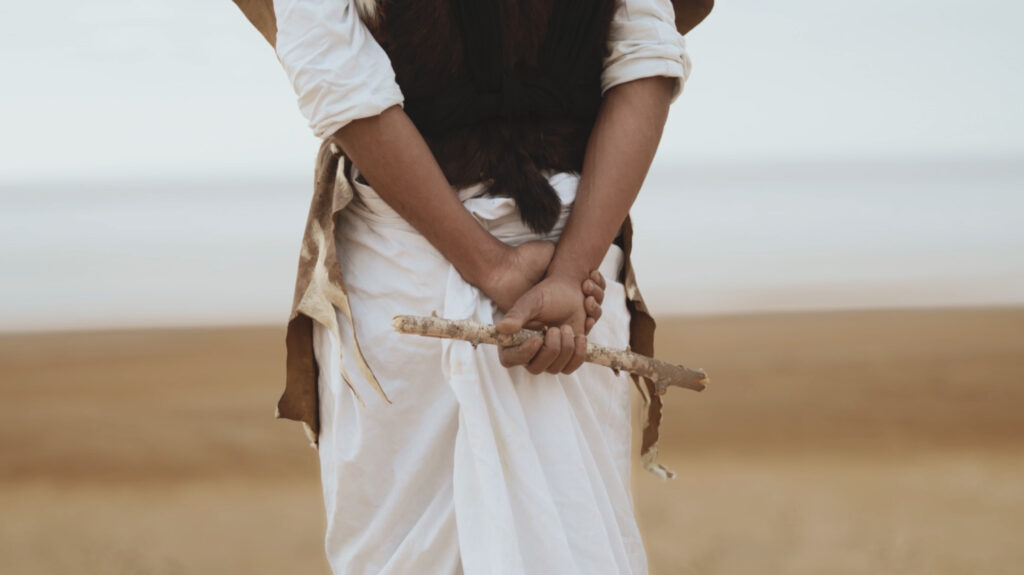 Galb'Echaouf
Galb'Echaouf
Galb'Echaouf delves into the idea of amnesia as the result of an extreme and destructive political context which generated shame and guilt. Conflicts put an end to freedom of movement, and most importantly, to the transmission of types of knowledge passed down over centuries. It is fuelled by the statements and silences of the inhabitants of the region, but also by non-human knowledge present in plants and landscapes.
Programmer's Note

How does one tell a story of displacement? The people present in Galb'Echaouf seem unable to talk about the trauma of the past. Perhaps, because there is nothing left that could possibly be said. Instead, Abdessamad El Montassir looks to the landscape for testimony, a landscape which has borne witness. The natural environment becomes a witness to warfare, holding knowledge that is too painful to be remembered by the land's human inhabitants. A woman who grew up in the desert tells El Montassir, "we cannot speak of all we have lived through there. Go and ask the ruins, the desert, its thorny plants, they saw and lived through everything and remained there."

Galb'Echaouf unfolds in the Western Sahara, a 266.000 km square territory yet to obtain legal status. From 1975 to 1991, the Western Sahara was the theatre of a long war between Morocco and the Polisario front which inflicted deep and lasting wounds on the Sahrawi civil society. Nomadic populations had to settle in urban areas to escape the conflicts taking place in the Sahara. To see the Western Sahara from the perspective of someone who was born there is rare. El Montassir's narration is poetry, detailing the loss of inter-generational knowledge in conflict. In this way, it also examines the complexity of amnesia, as the result of an extreme and destructive political context. —Myriam Mouflih
Director Biography

Abdessamad El Montassir (1989, Morocco) lives and works between Boujdour and Marseille. His research-based practice is anchored in a trilogy of concepts: the right to forget, visceral narratives, and the trauma of anticipation. In his body of work, El Montassir sets reflexive processes that invite us to rethink history through collective or fictional narratives and immaterial archives. He has participated in several national and international exhibitions, including Invisible curated by Alya Sebti for the 13th Biennale of Contemporary African Art of Dakar and for ifa-Galerie in Berlin, De liens et d'exils at La Villa Empain – Fondation Boghossian in Brussels, Al Amakine in the context of 11ème Rencontres de Bamako, Saout Africa(s) in the context of the documenta 14 at SAVVY Contemporary in Berlin, among others. El Montassir also participated in various artist residencies such as the Art, Science and Society program at IMéRA in Marseille, La Cité Internationale des Arts in Paris, the summer's lab at Le Cube – independent art room in Rabat and the Résidence Méditerrannée at La Friche La Belle de Mai in Marseille.
Director Filmography