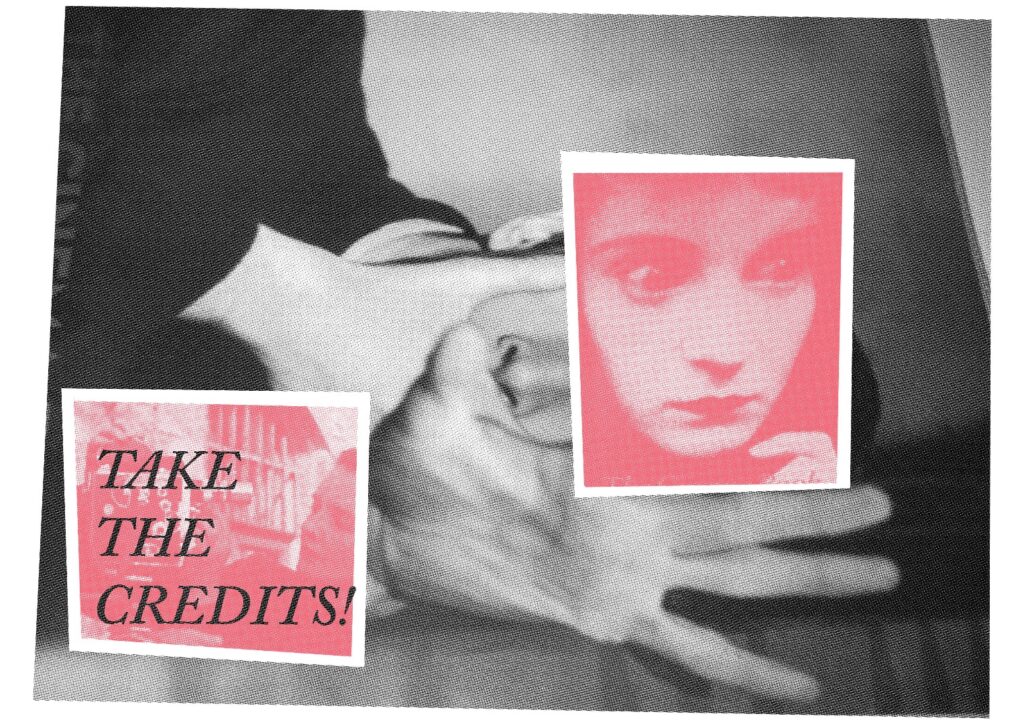 Giles Bailey & CIRCA Projects Take the Credits!
Drop in workshops 11am — 5pm Thursday to Saturday
Live performance 9:30pm Saturday
Programmer's Note

Join us at Berwick's Peace Church and contribute to a new film made over three days at Berwick Film & Media Arts Festival.

Take the Credits! works from the idea that the final moments of a film — where, conventionally, a point of resolution has been reached, music plays and the credits roll — could become a climactic centre piece to a period of experimentation and collaborative making.

We will run short, drop-in workshops producing texts/scripts, images, objects/props and video that will gradually fill the venue with an installation.

Rather than the conventional passive viewing experience, Take the Credits! will be an opportunity to re-imagine what form a film could take.

On Saturday evening at 9:30 the Peace Church will be open to all to gather and watch the credits roll with outro music performed live by Letitia Pleiades.

An after 'wrap' party will be hosted by Giles Bailey & CIRCA projects on Saturday evening following the performances with music and Karaoke at the Berwick Brown Bear Pub.