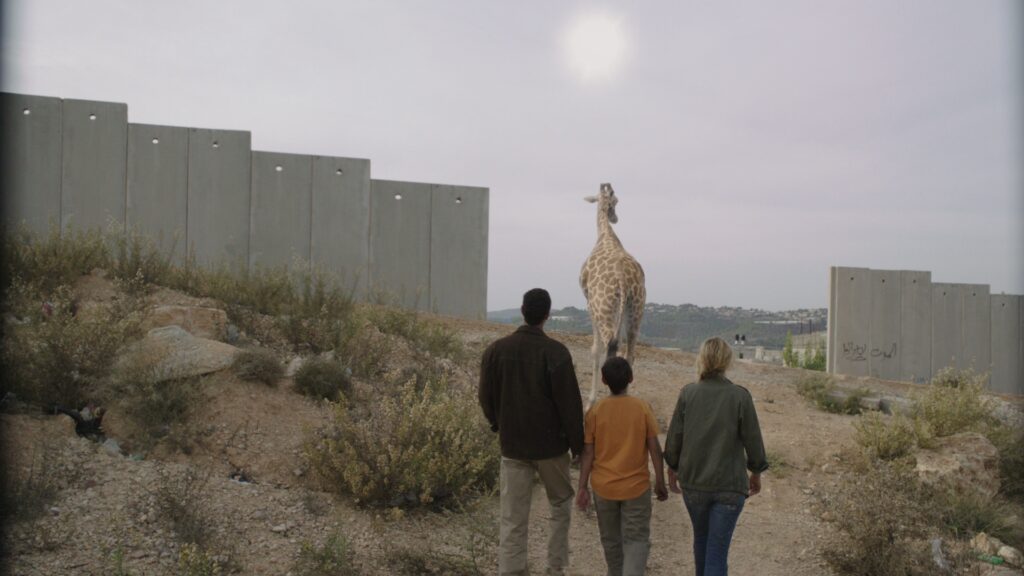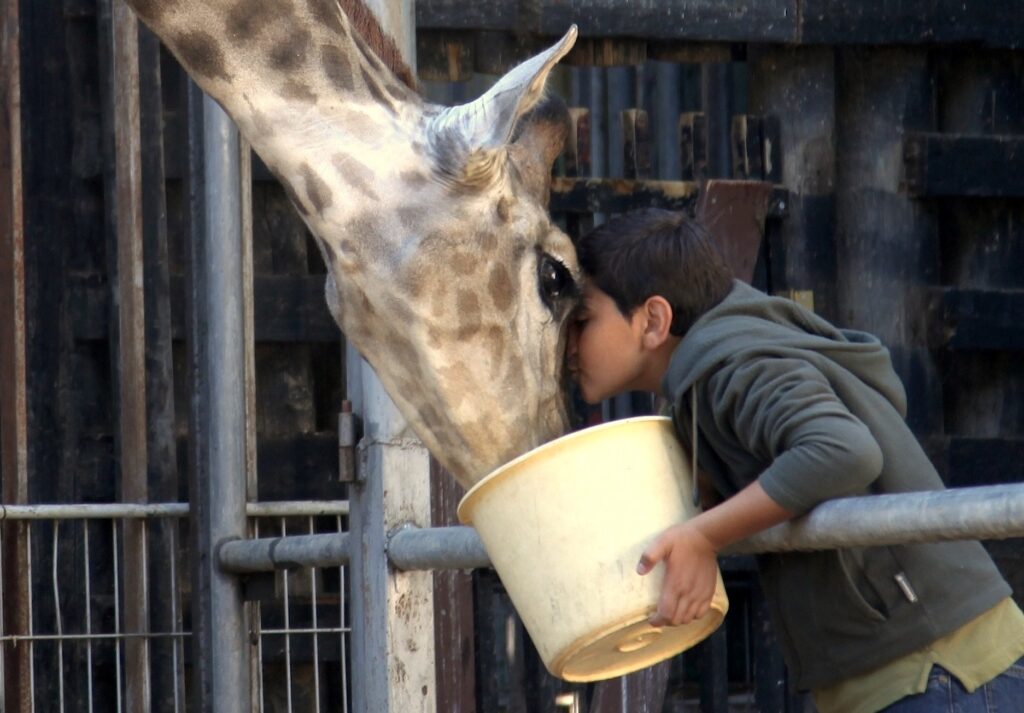 Giraffada
An inspirational drama based on a true story in which a young Palestinian boy and his veterinarian father makes an incredible journey to transport a giraffe from Israel to the zoo in the West Bank.
Programmer's Note

Yacine is the vet at the only zoo remaining in the Palestinian West Bank. He lives alone with his 10-year-old son, Ziad, who has a special bond with the zoo's two giraffes and seems to be the only person who can communicate with them. After an air raid the male giraffe dies. His mate, Rita, won't survive unless the vet finds her a new companion. The only zoo that might provide this animal is in Tel Aviv – so father and son set off on an incredible journey to save their beloved giraffe.

First-time director Rani Massalha was inspired by the true story of a giraffe at the zoological gardens of Qalqilya, in the occupied West Bank, that died after a raid in 2002. He set out to make a film set on both sides of the nine-metre-high West Bank wall – a wall even taller than a giraffe – and seen through the eyes of a child.

"Both an entertaining adventure story about young boys and giraffes and a nuanced meditation on the absurdities of life behind the Separation Wall in the West Bank."

– Pretty Clever Films

Showing with: Migration | UK Premiere | Fluorescent Hill I Canada I 2014 I 6min

An animated emulation of a nature documentary and vintage home video, following the migratory pattern of a herd of imaginary wild creatures through the highlands of Nova Scotia.