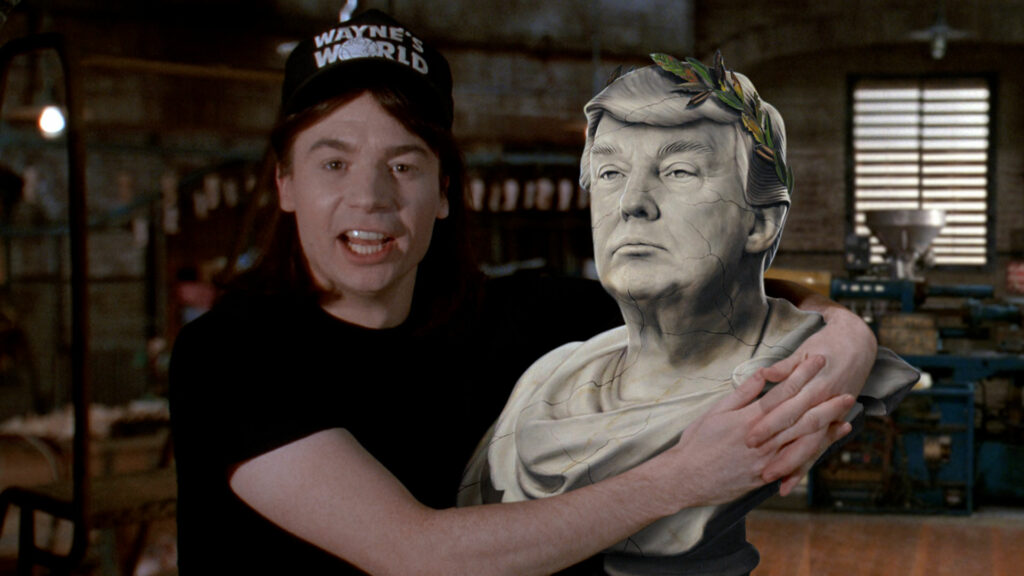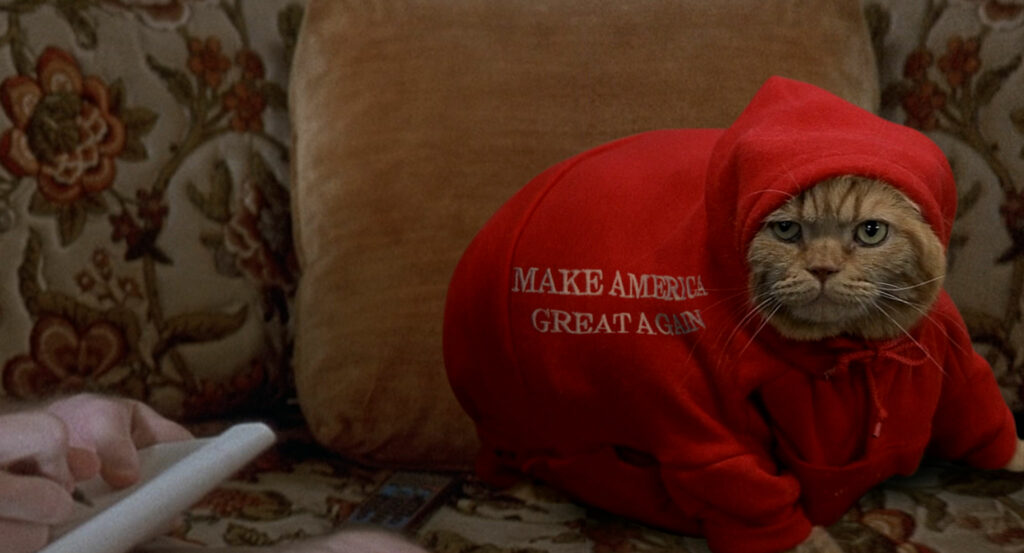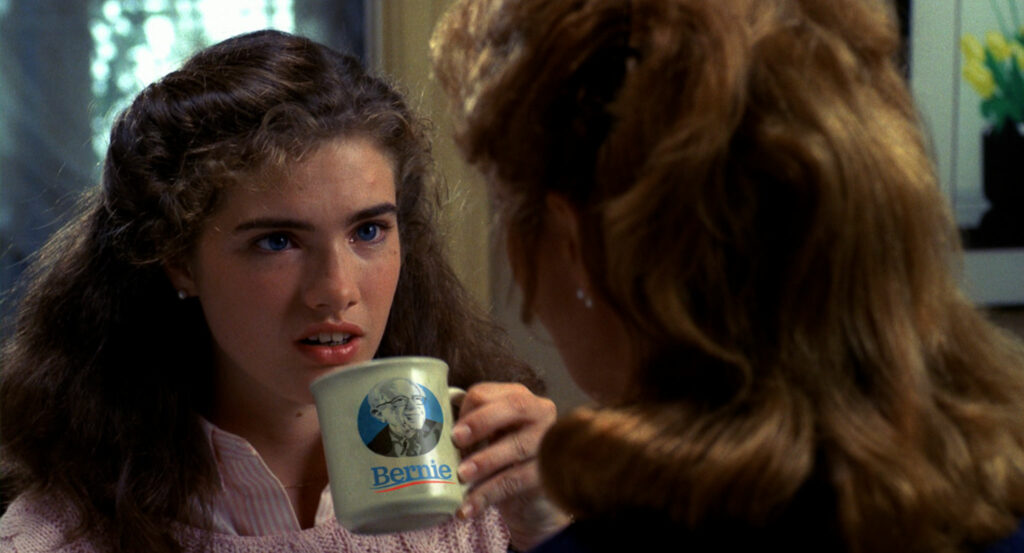 Hello Dankness
Renegade remixologists Soda Jerk return with Hello Dankness, a bent suburban musical comprised entirely of pirated film samples that bears witness to the psychotropic cultural spectacle of the period 2016 to 2021. Set in the American suburbs, the film follows a neighbourhood through these years as consensus reality disintegrates into conspiracies and other political contagions. Part political satire, zombie stoner film and Greek tragedy, the work is also informed by the encrypted memetics of contemporary internet culture.
Programmer's Note

After tearing apart and splicing back together the history of Australian cinema to create a 'political revenge fable' with their last long-form work, Terror Nullius (2018), Soda Jerk turn their attention to the Trump era of American politics. With an ensemble lineup that would turn most Hollywood casting directors green with envy, characters from the likes of Wayne's World (1992) and This is the End (2013) are plucked from their original contexts and held up as mirrors to an era of fake news and outlandish behaviour that we're still in the wake of. In the era of the deepfake, Soda Jerk's work feels especially prescient, but most surprising of all is the film's opening scene which plays without intervention — some things are just too surreal to be dreamt up.

~ Dan Guthrie
Director Biography

Soda Jerk is an artist duo who make sample-based experimental films with a rogue documentary impulse. They are fundamentally interested in the politics of images; how they circulate, whom they benefit and how they can be undone. Formed in Sydney in 2002, they've been in based in New York since 2012. Soda Jerk's new feature Hello Dankness follows their controversial political revenge fable TERROR NULLIUS (2018) which was disowned and called "UnAustralian" by its commissioning body. The Guardian named the "dizzyingly ambitious satirical work" one of the best Australian films of the decade.
Director Filmography

Hello Dankness (2022), TERROR NULLIUS (2018), The Was (2016), The Time that Remains (2012), After the Rainbow (2009), Astro Black (2007-2010), Hollywood Burn (2006), The Phoenix Portal (2005)