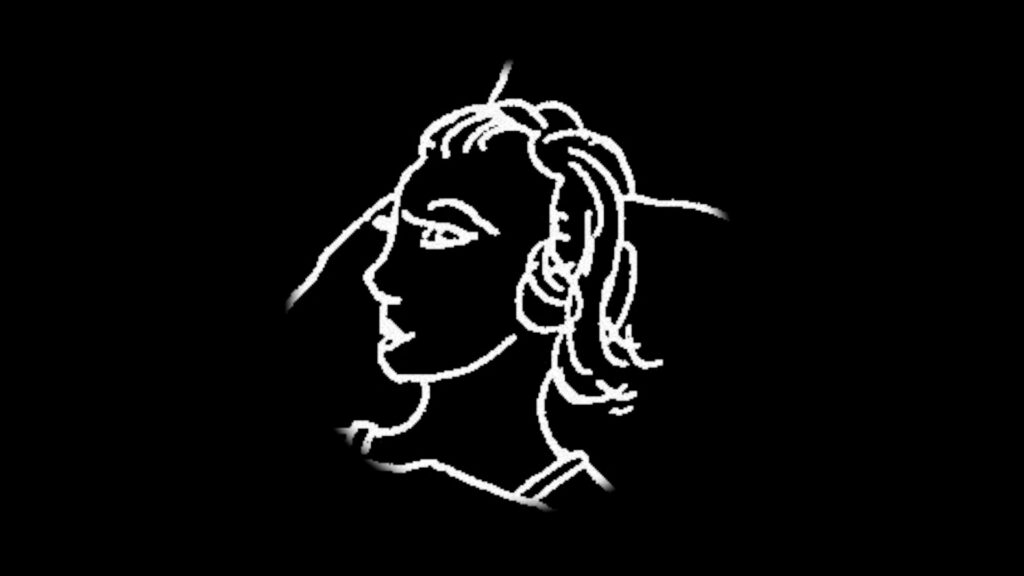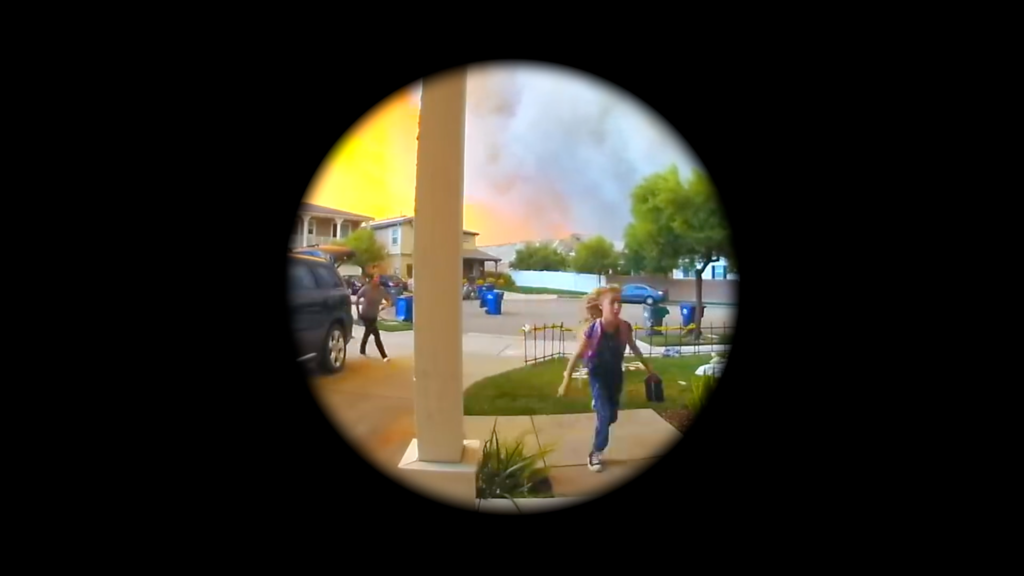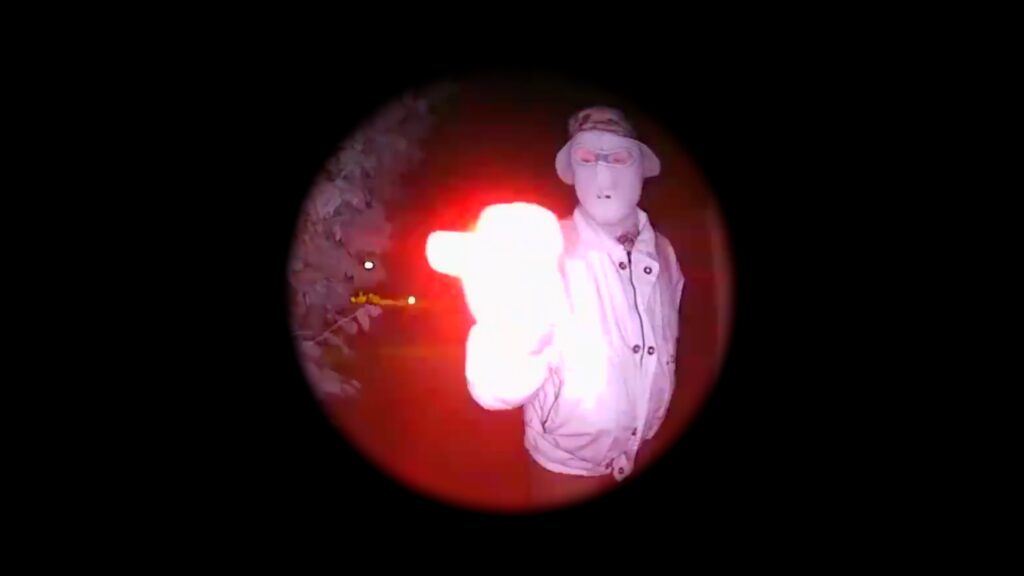 Home Invasion
What is to be done when our homes and our dreams have been invaded? Graeme Arnfield's nightmarish plunderphonics trace the curious history of the doorbell, from its invention and reinventions through 19th century labour struggles, to the nascent years of narrative cinema and contemporary smart technologies. Home Invasion paints a sensory portrait of technological ideologies and imaginaries shaping our everyday lives, staging a confrontation with the reality of machines and systems that work against us, hindering the emergence of radical futures.
Programmer's Note

On paper, Graeme Arnfield's first feature Home Invasion sounds a bit like a dry terrestrial TV documentary. The history of the doorbell isn't what I'd normally tune in for, but Arnfield invites us to peer (quite literally) through the peephole and look at how the everyday device opened the floodgates for present-day anxieties around surveillance and security. Tracing a trajectory through Luddite revolutions and horror movie tropes, fear-driven behaviour is the common thread in the stories Arnfield has assembled for us, complemented by an array of found visuals ranging from patent prototypes to dystopian Ring cam footage and a lurching soundtrack from collaborators Baudouin Oosterlynck and Hannah Hartman.

~ Dan Guthrie
Director Biography

Graeme Arnfield is an artist, filmmaker and composer living in London. Producing sensory essay films from networked imagery, his films use methods of investigative storytelling to explore issues of technology, ecology and history. His work has been presented worldwide including at Berlinale Forum Expanded, International Film Festival Rotterdam, Courtisane Festival, Open City Documentary Festival, Berwick Film & Media Arts Festival, Sonic Acts Festival, European Media Arts Festival, Transmediale, IMPAKT Festival, Kasseler Dokfest, Plastik Festival, Internationale Kurzfilmtage Winterthur, LUX, Institute of Contemporary Arts (ICA), Berlinische Gallerie, Signal Gallery, Whitechapel Gallery and on e-flux & Vdrome.
Director Filmography

Pervading Animal (2021), The Phantom Menace (2019), Pedigree (2018), Shouting at the Ground (2017), Asbestos (2016; Made in Collaboration with Sasha Litvintseva), Colossal Cave (2016), Sitting in Darkness (2015)