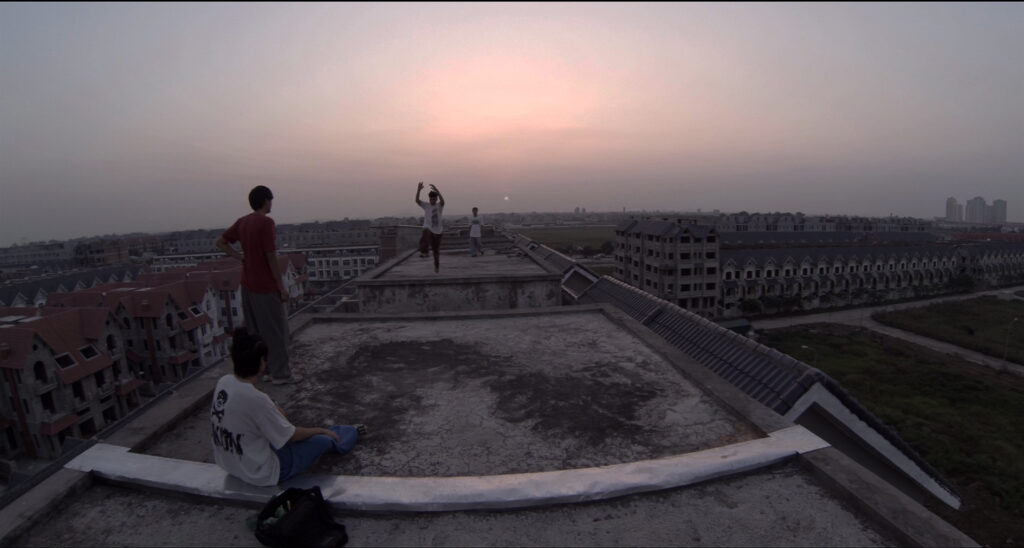 Orchards, moped rides, Hanoi supermarkets and oblique encounters are all gracefully
at home in J'ai oublié!
Programmer's Note

Eduardo Williams' film effortlessly whirls around Hoa, a young Vietnamese man and his group of friends. It's a wide-angle yet close-up film of sensations, youth and camaraderie as our protagonists climb, jump and tempt the gravity of their daily lives.
Director Filmography

Que je tombe tout le temps?, 2013

The Sound of the Stars Dazes Me, 2012

Could See a Puma, 2011

Tan atentos, 2011