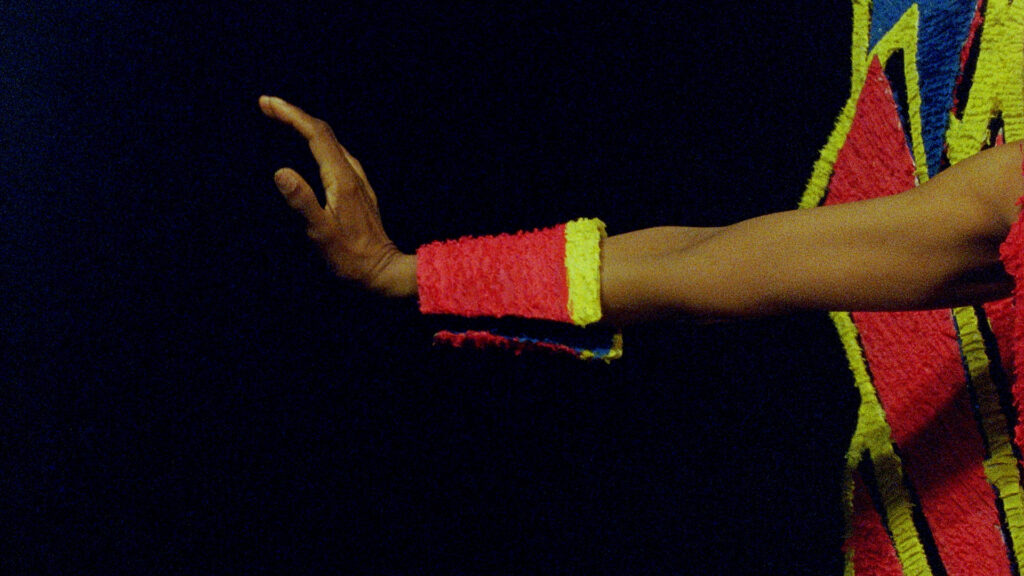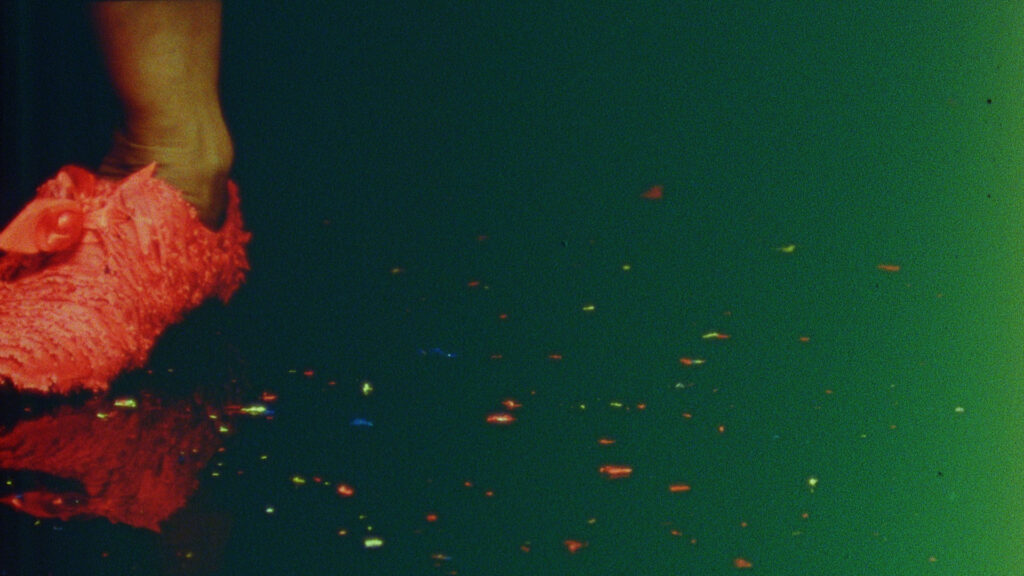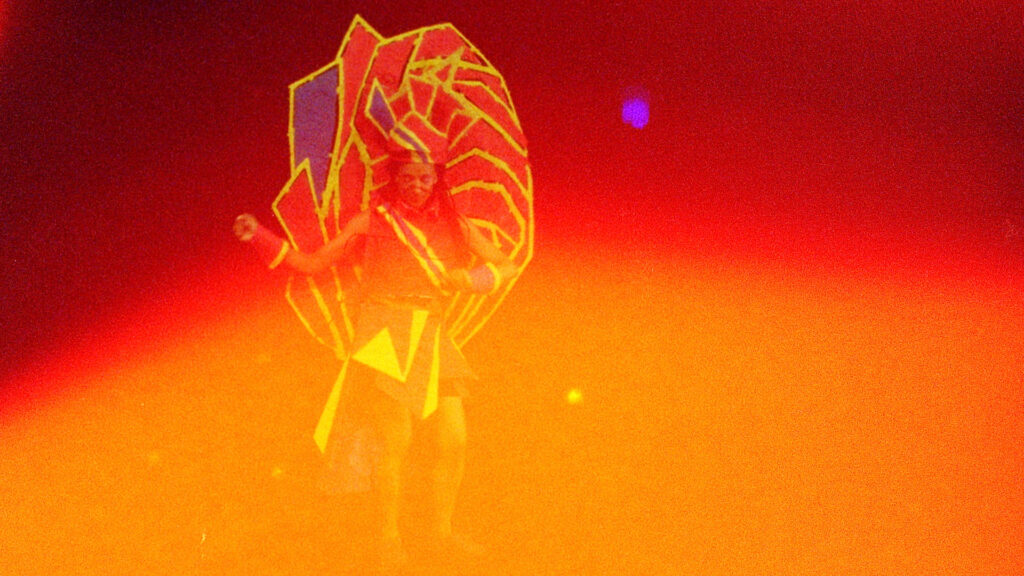 Junkanoo Talk
Who has the authority to speak about a given culture? Junkanoo Talk investigates the language of celebration through carnival.
Programmer's Note

Storr is interested in carnival as subversive act, an outlet for parody or satire and abstraction employed in the service of cultural identity, obscuring or revealing an author. The work explores a culturally ambiguous standpoint and seeks to avoid a fetishization of the so-called 'other'. Through colour and gesture Storr seeks a near forensic way of looking, yet the viewer is systematically denied the full picture.

As part of the Bahamian diaspora, Storr has experienced the carnival only through mediated imagery, through first hand accounts, the internet and television. Colour is coded in a way that suggests an internal logic, the layering on of a costume comparative to the layering on of a language. At the start of the film James Baldwin is quoted, who speaks in this instance of the complexities of being an African American in France, whilst the costume shown employs a technique of cutting crepe paper specific to Junkanoo, a carnival of the Bahamas.