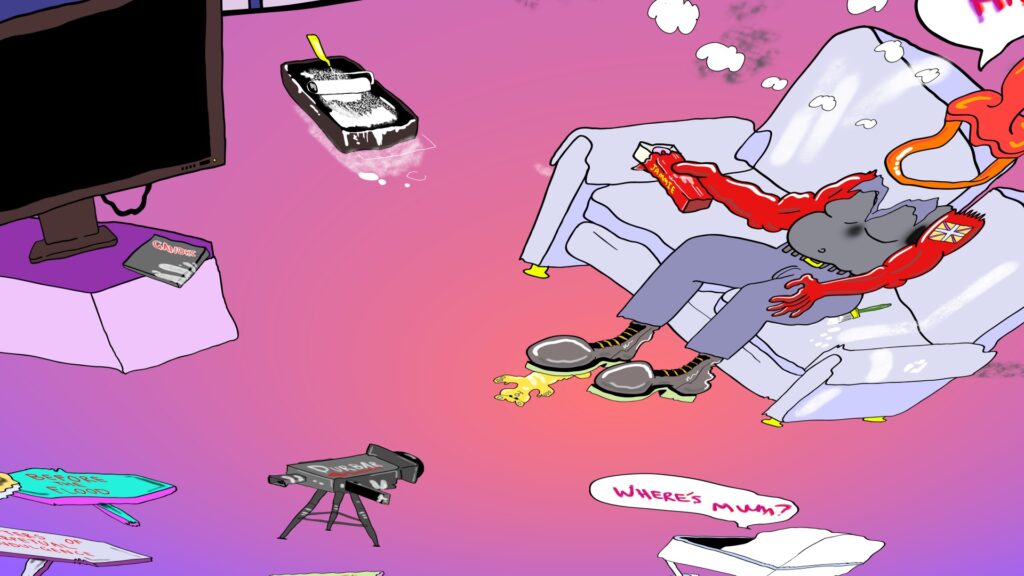 Konfessions of a Klabautermann
Hardeep Pandhal (Glasgow) presents his introspective world, marked by fantasies and fears of liminal spaces.
Konfessions of a Klabautermann is a new animated video, sculpture, knitwear and rap tour-de-force, exploring Berwick's location as a real and imagined border and coastal town, and also in reference to the legacy of India's partition.
Programmer's Note

The Klabautermann is a mythological Santa-type figure that watches over sailors for their safe return, but sailors are doomed if he is ever seen…

In addition to the exhibition, Pandhal will present a live performance in collaboration with musician Joe Howe.