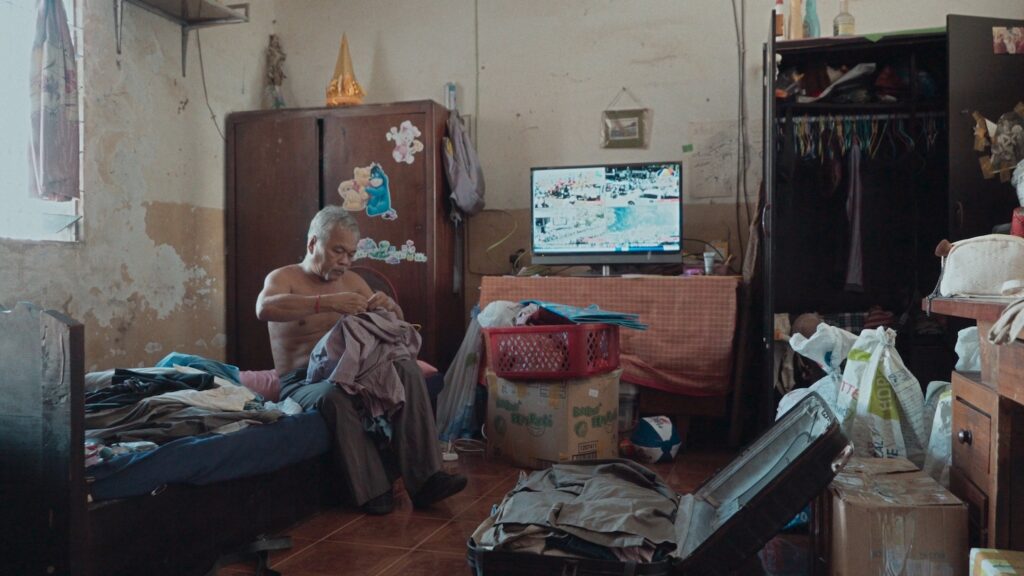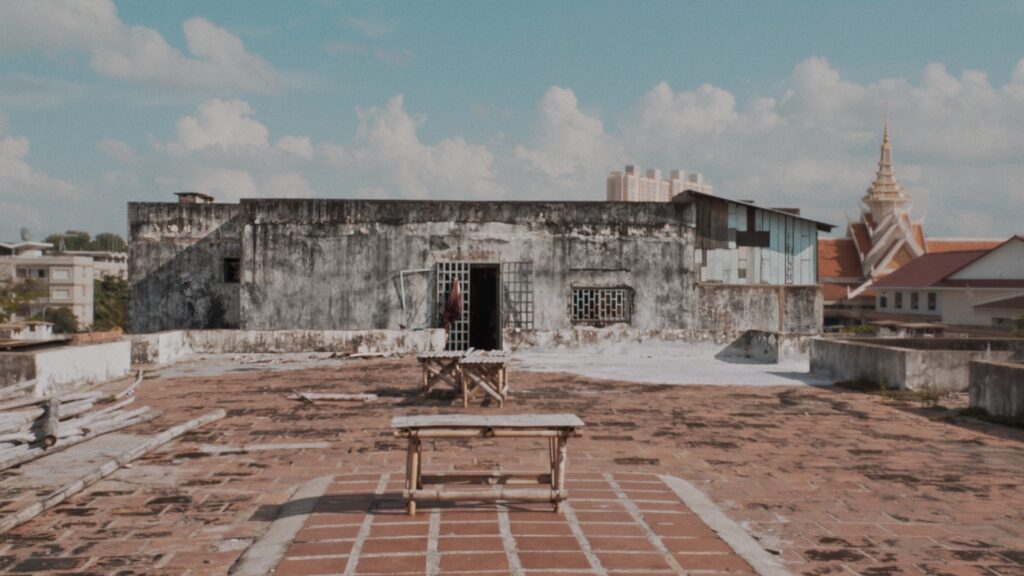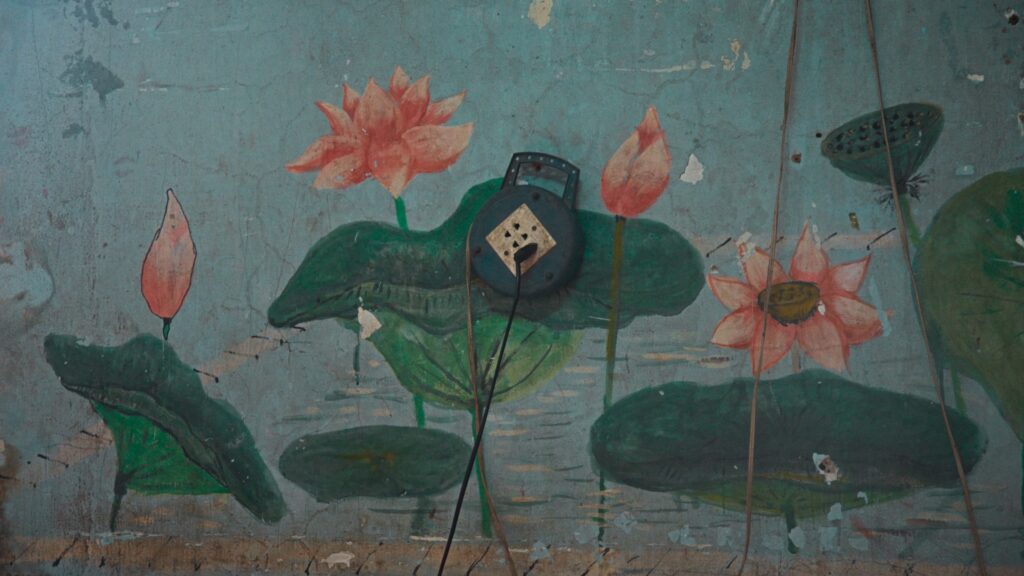 Last Night I Saw You Smiling
Last Night I Saw You Smiling finds filmmaker Kavich Neang documenting the final days of the White Building. An architectural landmark in Phnom Penh built in the 1960s, the building was earmarked for destruction in 2017. Originally built as social housing for moderate income tenants, the White Building stood as witness to the history of the past 50 years in Cambodia. After the building (and city) became empty due to the Khmer Rouge's brutal regime in the 1970s, tenants relocated to a building that came into increasing disrepair while simultaneously nurturing a community of artists, educators and neighbours. Neang films residents packing up their lives in the final week before moving out, conversing about their own personal histories and how they intertwine with the White Building and Cambodia at large.
Programmer's Note

The footage which comprises Last Night I Saw You Smiling was recorded quickly with a borrowed camera in May 2017, immediately following the announcement that a Japanese company had purchased the site and would demolish it imminently. This was in the midst of writing for Neang's first feature White Building, a fiction feature which went into pre-production in 2016 (and will have its world premiere September 2021 in competition at the Venice Film Festival). After taking some time and distance to reflect on the best way to utilise the footage, Neang worked with French editor Félix Rehm on shaping the dozens of hours into the finished documentary.

Building upon his previous non-fiction work—A Scale Boy (2010) and Where I Go (2014), both also urgent in construction and addressing difficult, intimate topics—Kavich Neang here reckons with a history that is both overwhelmingly personal but also has weight and resonance across his culture. Born and raised in the White Building himself, Neang spends time with family members, friends and neighbours leaving this distinctive environment, many after decades spent there. —Herb Shellenberger
Director Biography

Kavich Neang (1987, Phnom Penh, Cambodia) graduated from the Asian Film Academy in 2013 after originally studying Music and Dance. In 2014, he co-founded the Cambodian production company Anti-Archive. Kavich has been part of Talents Tokyo, Visions du Reel's Docs-in-Progress and Cannes Cinéfondation Residency. Since 2010, he has directed five short films.
Director Filmography

White Building (2021), Last Night I Saw You Smiling (2019), New Land Broken Road (2018), Goodbye Phnom Penh (2015), Three Wheels (2015), Where I Go (2013), A Scale Boy (2011)