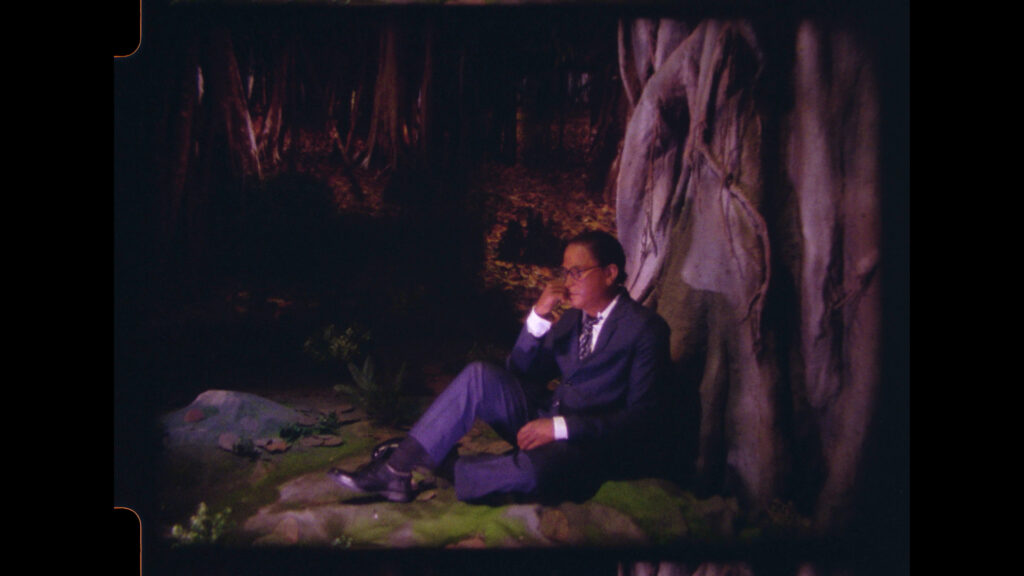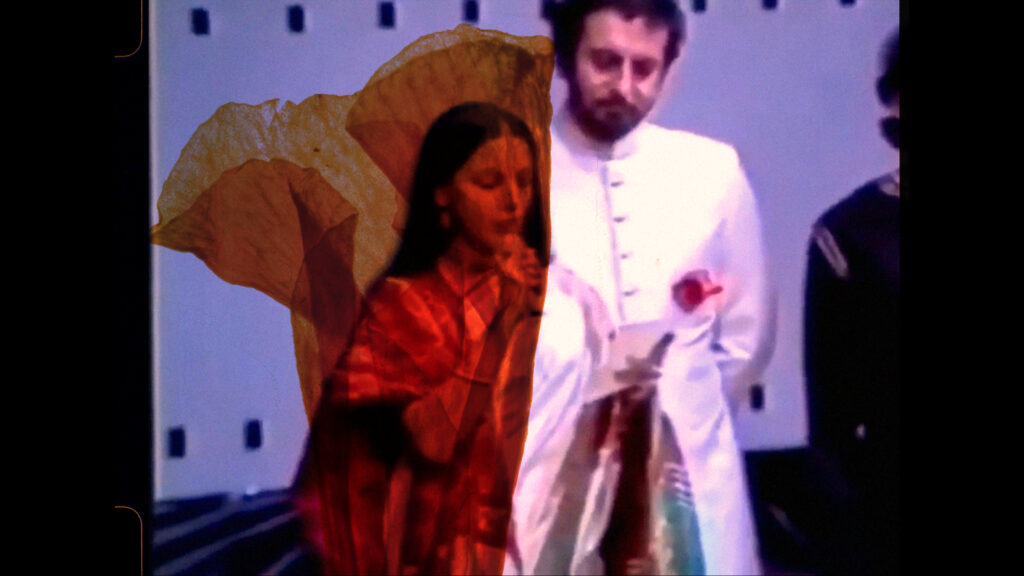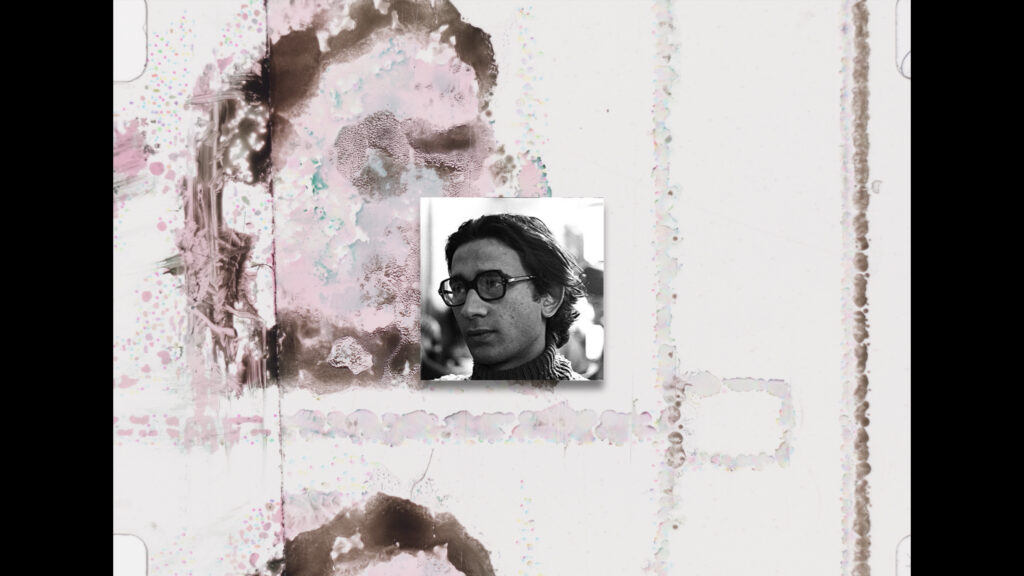 Letter From Your Far-Off Country
In Letter from your far off country, Sanzgiri draws lines of solidarity that emerge from lineages of political commitment in his family. The film finds its purpose in a "found" connection and epistolary exchange: a letter addressed to a "distant" relative Communist Party leader Prabhakar Sanzgiri, and a poem, Dear Shahid, by Kashmiri poet Agha Shahid Ali.
Programmer's Note

The film's aesthetic foregrounds intimacy through hand-processed 16mm film, direct animation techniques as well as digital renderings of Kashmir's mountains. Combining intuited proximity with intentional assembly, Sanzgiri experiments with formal strategies to enact political engagement when producing images and reconsidering archives.

Images and sounds from the Muslim women-led anti CAA protests in Shaheen Bagh are filmed on 16mm film stock that expired in 2002 (the same year as the state-sponsored anti-Muslim genocide in Gujarat). A key piece of archival footage shows actor Shabana Azmi protesting the murder of playwright Safdar Hashmi to an audience at the International Film Festival of India in 1989. The footage, labelled by the filmmaker as a "rare moment of solidarity", feels utterly unimaginable in the context of the suppression of dissent by a Hindu nationalist government today. —Jemma Desai
Director Biography

Suneil Sanzgiri is an artist, researcher, and filmmaker working to understand how systems of oppression are informed and reinforced by trauma, history, and memory. His work spans experimental video, animations, essays, and installations, and contend with questions of identity, heritage, culture and diaspora in relationship to structural violence. He graduated from the Massachusetts Institute of Technology (MIT) with a Masters of Science in Art, Culture and Technology in 2017 and was a 2016 resident of the SOMA program in Mexico City. His work has been screened at festivals and galleries nationally and internationally. Sanzgiri was also selected as a co-programmer of the Flaherty Seminar NYC 2020.
Director Filmography

Golden Jubilee (2021), Letter From Your Far-Off Country (2020), At Home But Not At Home (2019)