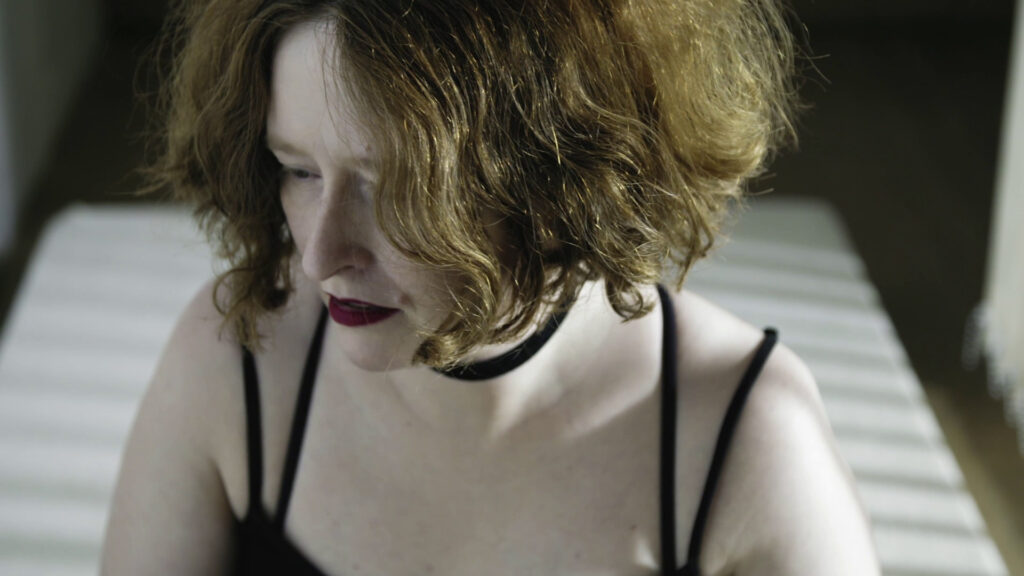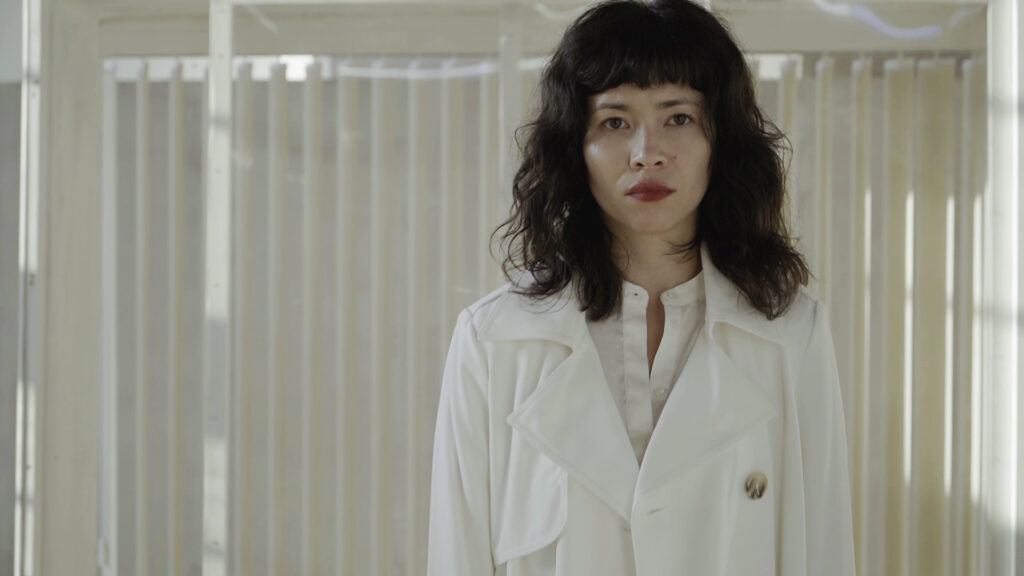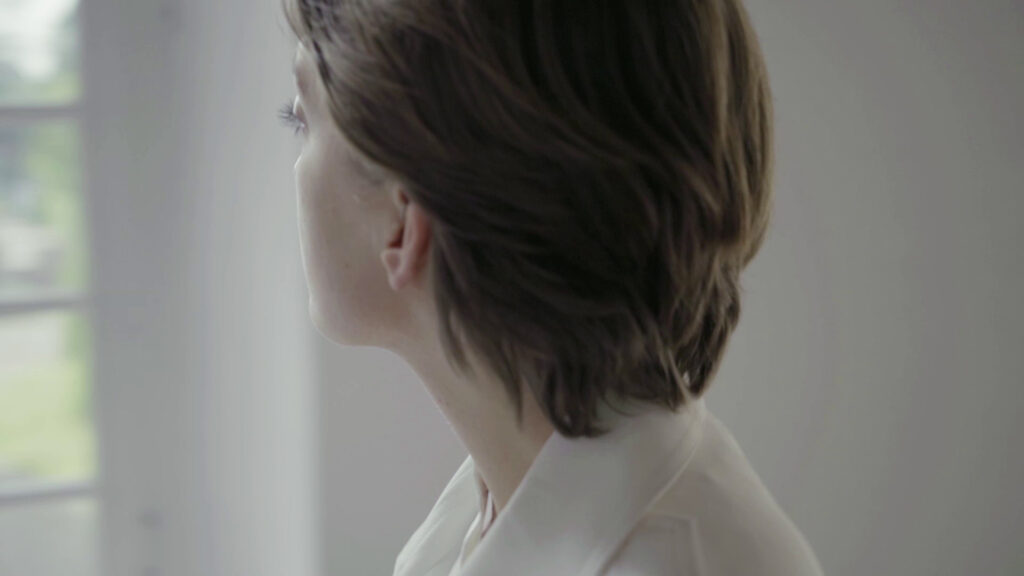 LIQUID STRANGER
A knife suspended in the air, a PVC trench coat, a slick of red lipstick and multiple stories of murder and obsession all become signifying agents in this camp mash-up of language, narrative and performance. This experimental short film challenges any claim for authenticity—least of all in the eyes of the viewer.
Programmer's Note

Stefan Ramírez Pérez's experimental short is a kind of fan fiction, drawing on and queering cinematic references that range from Hitchcock's psychological thrillers, 1970s porn to 1980s erotic thriller—allowing them to escape from, and flirt with one another (as well as the viewer), in a choreography of suspended narrative.

LIQUID STRANGER takes apart and re-enacts familiar codes, settings and narrative sequences from genre cinema, thus making them strange and slippery. It draws on feminist film theory—particularly spectatorship and voyeurism—as well as examining conflations of queer sexuality with mental illness. The performance of narrative comes to stand in for narrative itself, and the three protagonists evolve out of their gendered roles, playing with and eluding the grasp of desire, violence, identification and representation.

The roles of victim, killer and investigating agent converge through the three actresses, in what appears to be a psychosexual thriller reduced to its surface. This fever-dream film takes props, costumes, gestures, language and narrative, and reduces them all to an equal level of artificiality, playfully questioning—what histories and violent desires do these surfaces hold? And how is this enacted in the act of looking?

The image deceives itself, it does so knowingly. It makes visible the mechanisms from which it is constructed, looked at and looks back, as well as how it operates within a system of value and power. LIQUID STRANGER examines the act of representation by looking at the performed surface—twisted to camp potential—where the characters and the image itself continually slip through the grasp of the viewer. Or, to put it another way, where the spectacle spins over the spectator from above, pole dancing to a hypnotic, cosmic soundtrack. —Christina Demetriou

Supported by the Goethe-Institut London
Director Biography

Stefan Ramírez Pérez (1988, Germany) is a filmmaker based in Cologne. He studied at the Academy of Media Arts Cologne from 2010-17. His experimental films and video works have been screened at several festivals and art institutions, including International Film Festival Rotterdam, International Short Film Festival Oberhausen, European Media Art Festival (Osnabrück), Visions du Réel Nyon (Switzerland) and Julia Stoschek Collection Düsseldorf, among others. His recent group and solo shows include Artothek Cologne, Kunstmuseum Bonn, Museum Folkwang (Germany), Museum of Contemporary Art Belgrade and Alternative Space LOOP (Seoul). He received the Chargesheimer Scholarship by the City of Cologne in 2018, and the Graduation Award by the Academy of Media Arts Cologne in 2017. In 2018 he was a participant at the residency program Schloss Ringenberg (NRW Scholarship).
Director Filmography

Liquid Stranger (2020), Apex (2019), Confluence (2018), Dangerous Soil (2018), As Much As Anyone (2017)