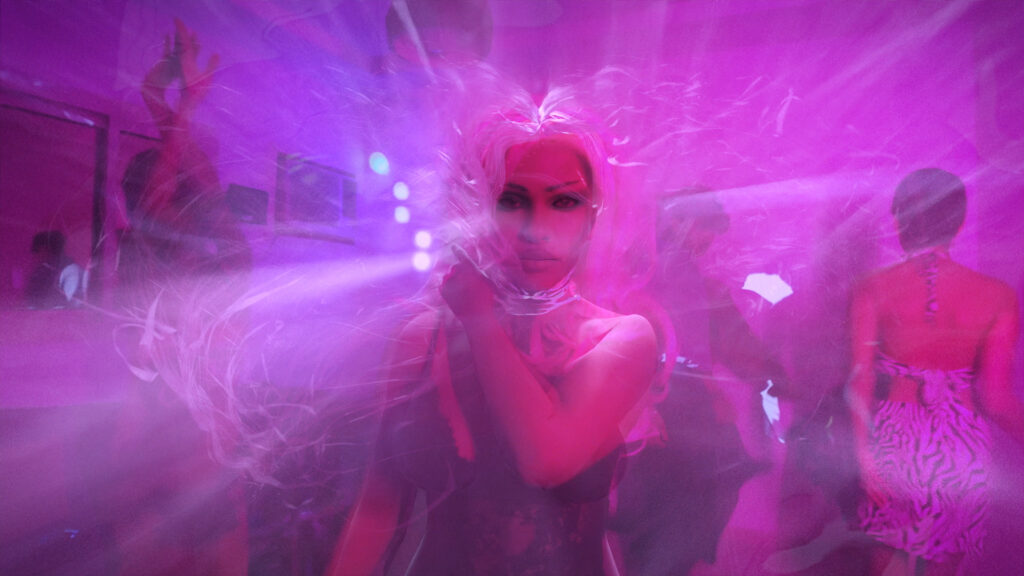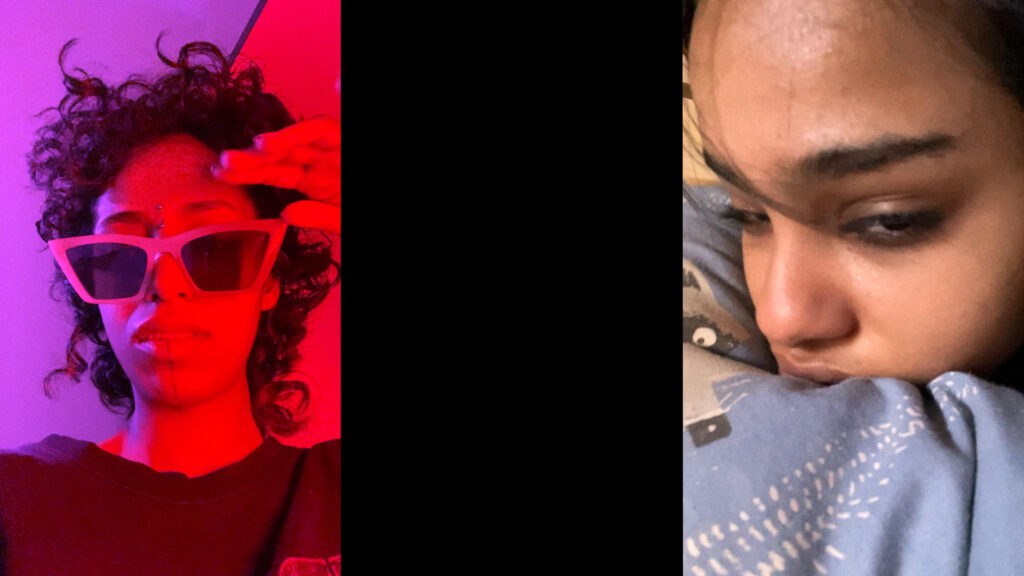 Love & Revenge
غرام وانتقام
A teenage girl tries to escape her reality using an Instagram filter but her desire to exist freely as an image collapses when she loses control over her avatar. Casting family and friends as fictionalised versions of themselves, Anhar, who studied computer science at the Arab Open University, stages a participatory and reflective exploration of technologies and social media in Saudi Arabia – probing the dynamics between real and virtual, public and private, space.
Programmer's Note

Social media personas rub up against "real life" in this dislocating short film. The internet can be a place to inhabit new identities and create multiple selves, but what happens when the boundaries of these worlds start to blur and collapse in on themselves?

As Doody sleeps, her internet persona takes on a life of its own, photographing itself in the empty streets of Jeddah, a place where taking photos or videos in public is not permitted. A world composed of webcam footage, screenshots, memes and Facetime calls provides the backdrop for this exploration of what it means to live purely as an image.

~ Myriam Mouflih
Director Biography

Anhar was born in Jeddah, 1993, and has a multi-ethnic background (Yemeni and Indonesian). She has studied IT at Arab Open University and at Le Fresnoy Studio in France. As an autodidact video artist, her work attempts to explore, document, and open new public and private spaces associated with themes such as everyday life, the body, and social media. Using her camera phone, and often working collaboratively with her subjects/characters, she improvises with new forms of communication that critique video as a medium and explore processes around the marginalisation of people and their images.
Director Filmography

The Sleeping Sun Station (2019), Mami, La Moula, (2022)