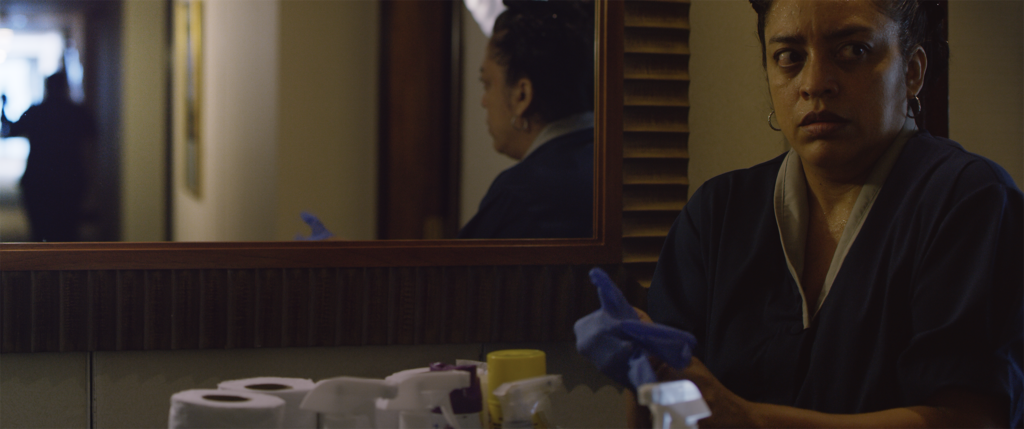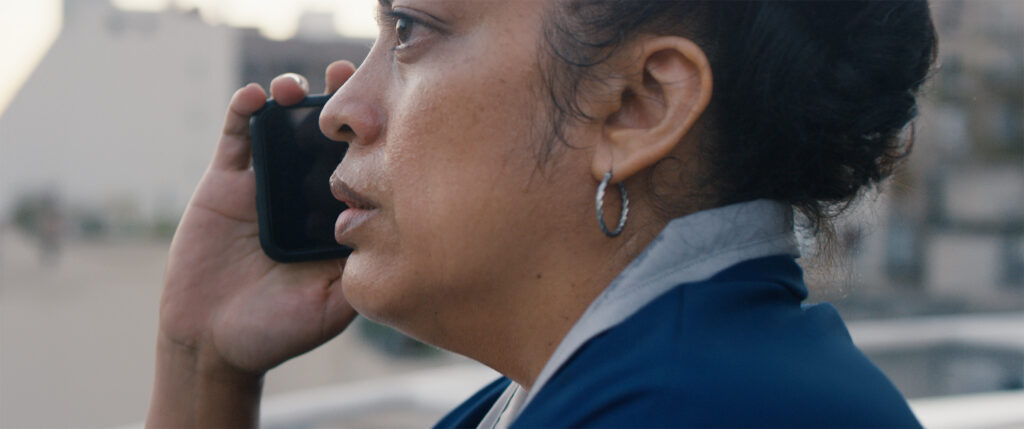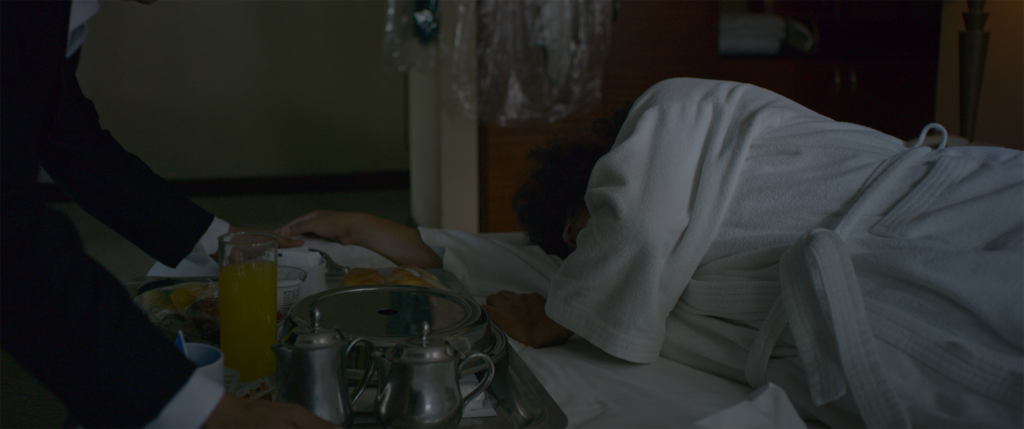 Celebrated Argentinian filmmaker Lucrecia Martel explores themes of class, labour and gender violence through the story of a woman who applies for a job as a maid, haunted by an unspecified family trauma. Inspired by forms of contemporary dance, the film probes a kind of audio-visual choreography, focusing on the continuous movement of the body in space and the disruptions that occur offscreen and in the interplay between linear and nonlinear time.
Programmer's Note

In Camarera de Piso, Martel masterfully builds a scenario in which terror, abjection and the unseen function as crucial components of a scene that would otherwise appear calm, boring and rote. We witness a woman turning over a hotel room, only to realise that she is being observed and trained by another woman who is clearly taking her through the hiring process. As our protagonist attempts to perform her duties with calculated precision, we witness painful disruptions: a familiar voice seems to call her from an unseen place; her cell phone rings even though she was supposed to keep it in her locker; and the unavoidable call turns into a desperate plea. She knows that, if caught, she risks dismissal from the job she needs. In the hands of such a confident filmmaker, the film reaches its boiling point before transforming into something entirely unexpected and perhaps even liberatory.

~ Herb Shellenberger
Director Biography

Lucrecia Martel's rich and concise body of work has gained worldwide recognition and acclaim since her debut feature, La Ciénaga, in 2001. Born in Salta, in Northwest Argentina, Martel studied film in Buenos Aires and began her career making intimate, elliptical dramas that broke from the aesthetic and ideological tendencies of the prevailing "New Argentine Cinema". A singular artist, Martel combines a formal mastery—particularly through her attention to sound design—with a sensibility entirely her own, defined by atmosphere, mystery, and caustic humour alongside provocative critiques of class, gender and patriarchy in Argentine society.
Director Filmography

Zama (2017), La Mujer Sin Cabeza (2008), La Niña Santa (2004), La Ciénaga (2001)