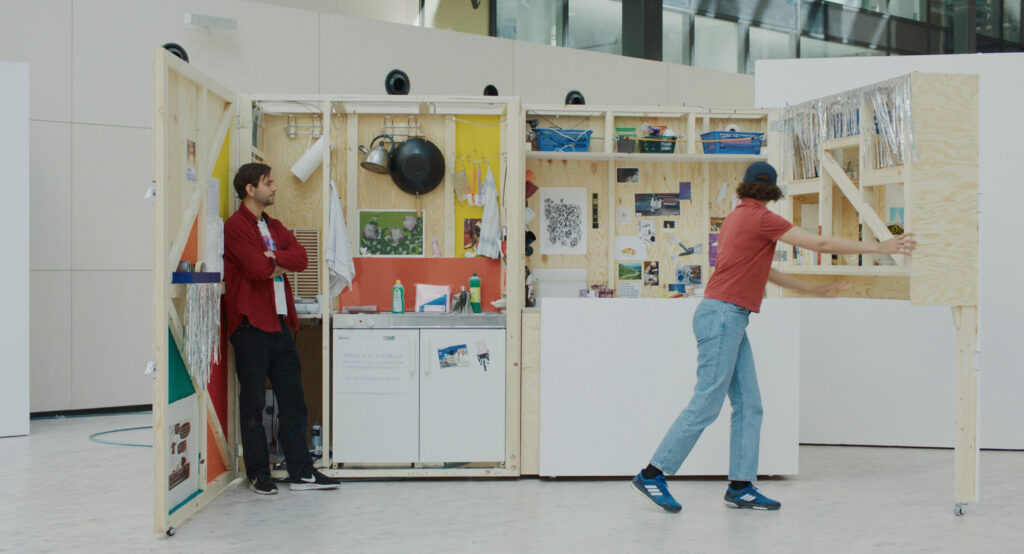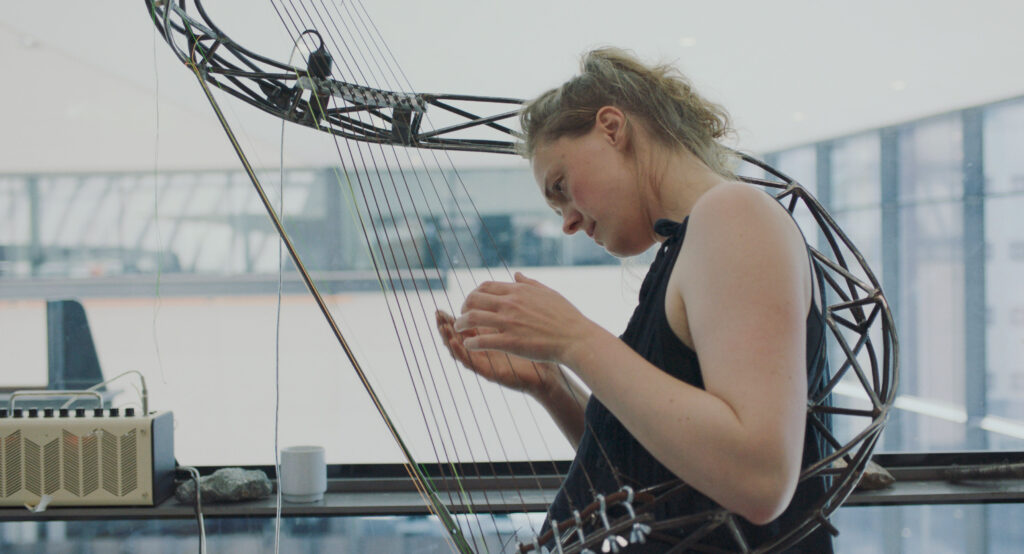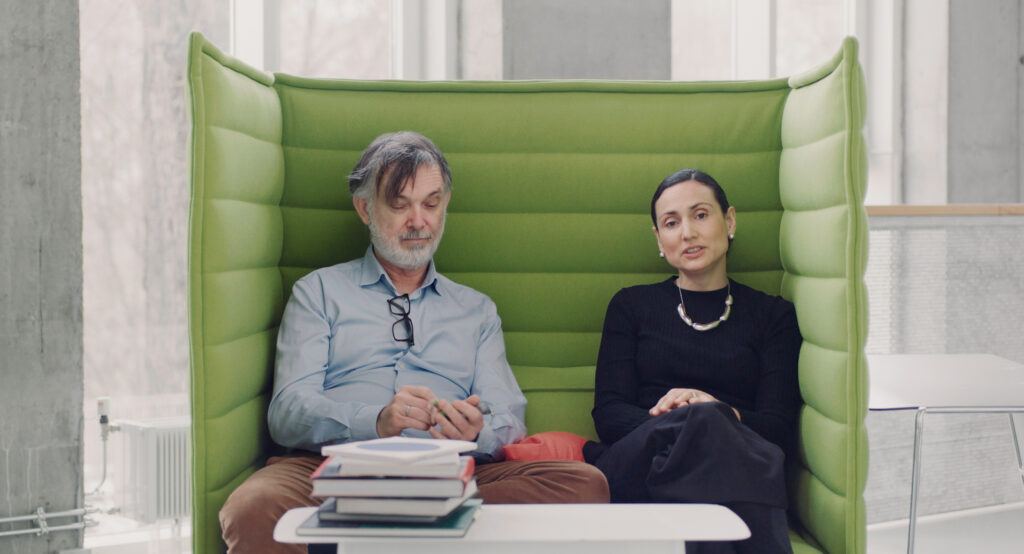 Manifesto establishes a multifaceted portrait of an arts academy which has been recently subsumed into a large national university. Through frank and revealing discussions with students, teachers, administrators and other staff, Ane Hjort Guttu establishes links between seemingly disparate topics—from architecture and surveillance to neoliberalism and dysfunctionality—embedded within the framework of contemporary academia.
Programmer's Note

The main engine propelling the film is the art academy's new building, promised to students as purpose-built but clearly designed without functionality truly in mind. When faced with obstacles (doors won't stay open without huge bricks), annoyances (their new building is constructed without communal kitchen space) or things even more nefarious (their movements can be tracked through their electronic key cards), the community of students and staff decide to self-organise by creating their own policies, courses and ways of existing within the hostile architectural environment. And so, in secret, they build a mobile kitchen unit hidden within movable exhibition walls, invite the public to participate in low-key workshops, and vote the building's cleaner as the art school's rector.

Manifesto brilliantly details the systemic dysfunction that accompanies work or study within educational environments in which administrative policies outrank educational imperatives. An inevitable pang of recognition will arise in any viewer who has studied at, taught in, worked for or otherwise interacted with any higher education institution over the last two decades. One interviewee concludes, "the only possible relationship to academia today is a criminal one."

Beyond elucidating the often intangible failures and dissatisfaction in contemporary university arts education, Guttu's most remarkable contribution with Manifesto is yet another deft construction that comments on reality through character design, scripted dialogue and worldbuilding. Even shrewd viewers could be excused for mistaking the film as a documentary, as its factual content is so persuasive and compelling. The film arises yet again from Guttu's research-based practice which includes field studies, workshops and casting actors in roles that mirror their actual professions and sensibilities. —Herb Shellenberger
Director Biography

Ane Hjort Guttu (1971, Norway) is an artist, writer and curator based in Oslo. In 2013, she obtained a PhD in Artistic Research from the Oslo National Academy of the Arts, where she has worked as a professor since 2016. Through video works, picture collections, sculpture and photography her recent work has focused on the issues of power and freedom in the Scandinavian post-welfare state. Hjort Guttu also writes analytical as well as poetical texts, and several of her projects discuss art and architectural history.

Daisuke Kosugi and Ane Hjort Guttu's film The Lost Dreams of Naoki Hayakawa screened at BFMAF 2017.
Director Filmography

Manifesto (2020), Pratiquer le Poésie (2019), Furniture isn't Just Furniture (Møbler er ikke bare møbler, 2017), The Lost Dreams of Naoki Hayakawa (2016), Time Passes (Tiden går, 2015), This Place is Every Place (Dette er alle steder, 2014), (The City at Night), (Uten tittel (Byen om natta)), 2013), Four Studies of Oslo and New York (Fire studier av Oslo og New York, 2012), Freedom Requires Free People (Frihet forutseMer at noen er fri, 2011), The Paper is the Line's World (Arket er strekens verden, 2009), How To Become A Non-Artist (2007)