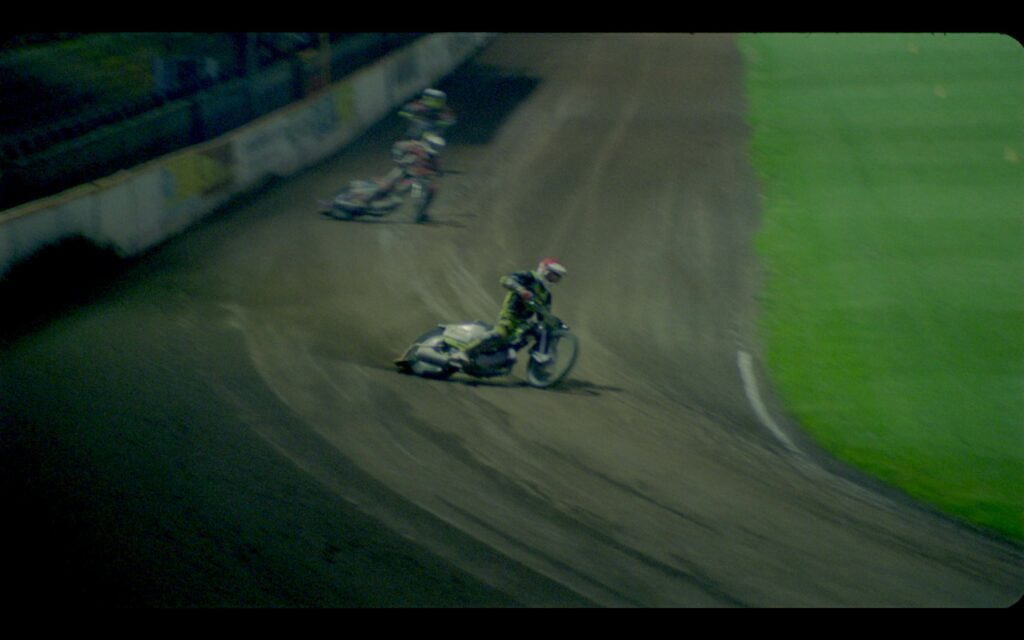 Mm
Mm: a film about language, masculinity and speedway racing. Part-feminist linguistic investigation, part-child's learning tool and celebration of motor sport, a voice-over of words and associations narrates 35mm verité footage of the Berwick Bandits, an all-male Speedway motorcycle team with the mantra 'No Brakes, No Gears, No Fear'.
A kaleidoscope documentation of spectators, riders, races and bikes, the film searches for and questions meanings through the letter M, the words it forms and what those words signify. Masculine, motorbike, man, manufactured, manipulated, maintained, marginalized, mandatory, mighty…
Shot on location by Salmon on 35mm film, with the support and collaboration of Berwick Bandits, Mm incorporates the explosive sounds of Speedway alongside voice and music by Scottish post punk all girl band Sacred Paws.
Mm is commissioned by Northern Film and Media and Berwick Film & Media Arts Festival, with support from Simpsons Malt