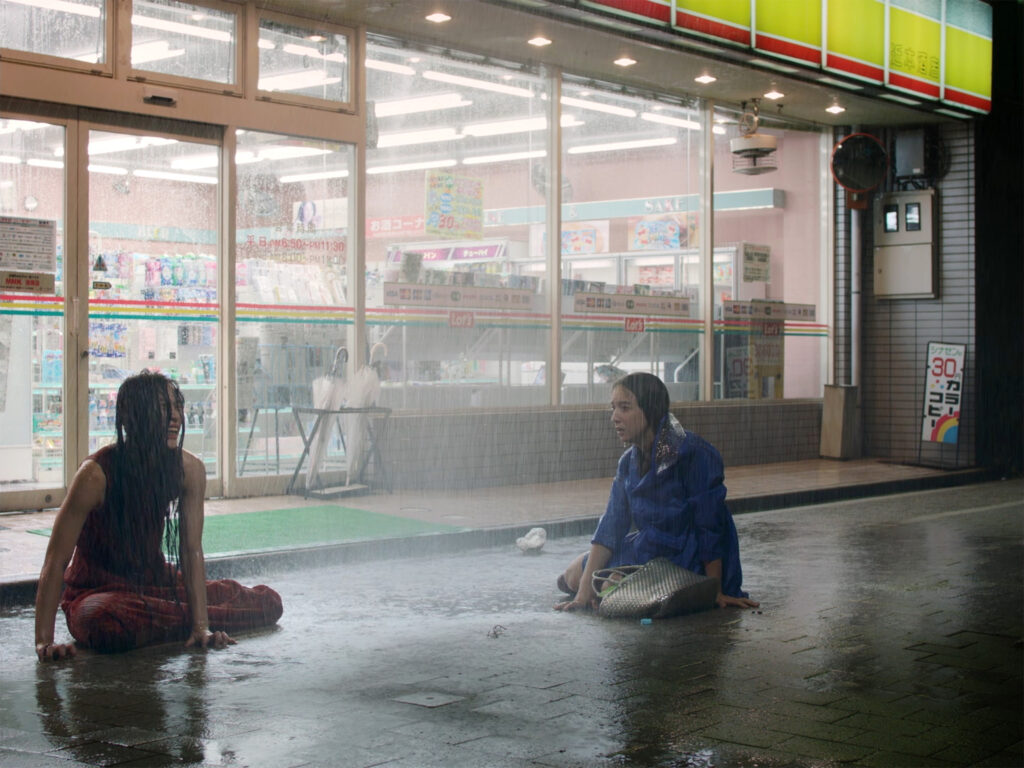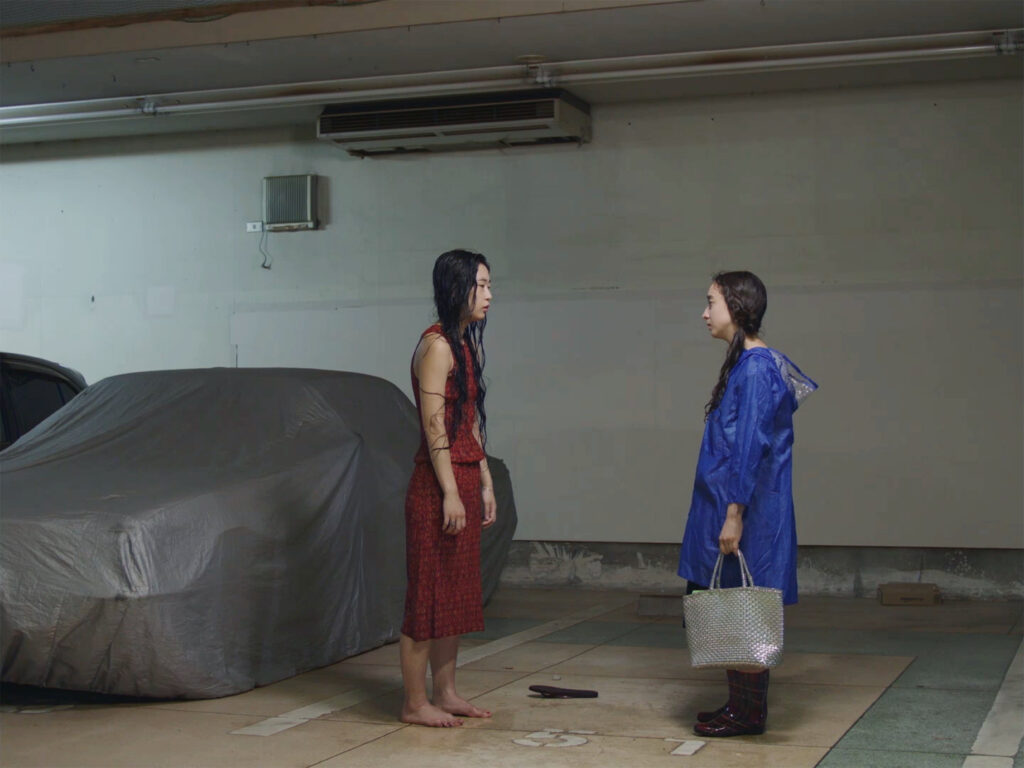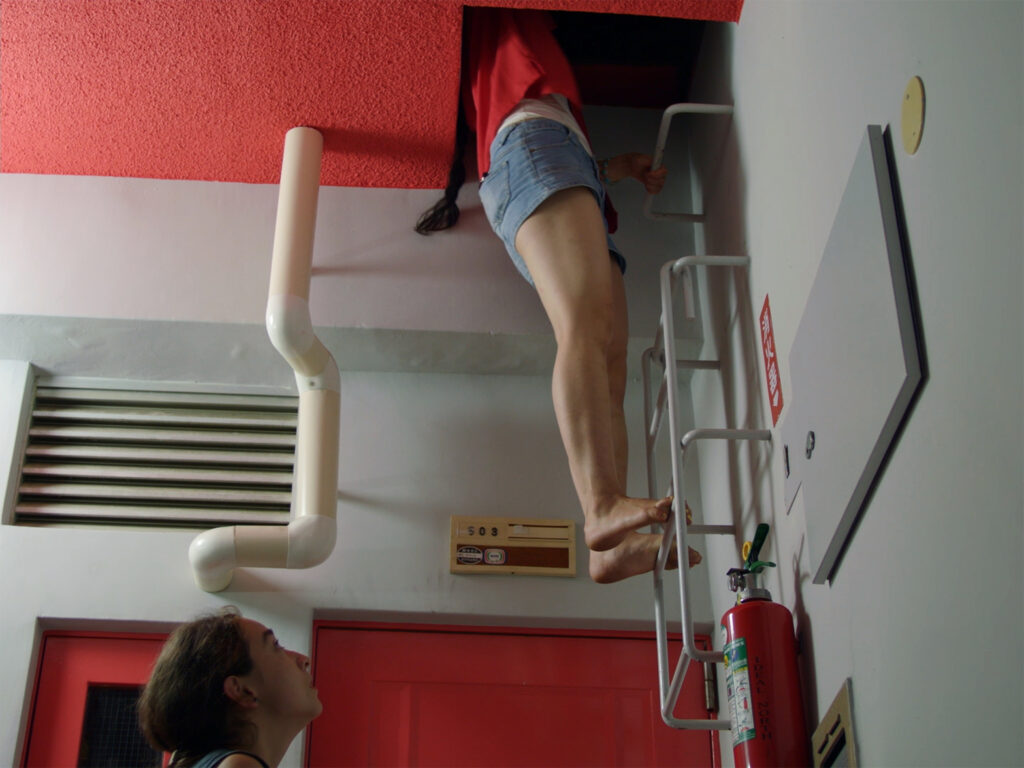 Based on the 1990 experimental novel by Japanese author Banana Yoshimioto, Lisa Spilliaert's feature debut N.P is a silent film translation of the text into a cinematic scenario. Translation itself is at the heart of N.P's narrative, which details the compilations and absurdities of protagonist Kazami's attempts to translate the short stories of fictional author Sarao Takase, as well as her sometimes disturbing interactions with the late author's children. The previous three translators of Takase's writing committed suicide in mysterious circumstances and Kazami's encounters with his daughter (and lover) Sui increasingly pull her into a world of darkly chaotic energy.
Original book:
BANANA YOSHIMOTO "N.P" (published by Kadokawa Shoten Publishing Co., Ltd. in Japan) © 1990 BANANA YOSHIMOTO / "N.P".
Programmer's Note

As a teen, Lisa Spilliaert fell in love with Banana Yoshimoto's novel and developed a plan to make a film adaptation over many years. The resulting film grapples with the complexities of moving from the written page to cinematic time and space. N.P is a silent film, though not in the traditional sense. While the sound of dialogue is erased—and rendered into captions—all the other sound is present, from room tone to the clinking of plates in a restaurant, from the chirping of birds to the quiet roar of sea waves. Beyond dialogue, narration is delivered as visual text via intertitles. These devices lend the film a dreamy, otherworldly quality befitting its enigmatic, unpredictable and at times violent action.

The film eschews respectability and is comparatively more quiet in its subversion than most transgressive films. The dark and unpredictable energy of Sui—the half-sister of twins Otohiko and Saki, whose incestuous relationship with her father may have had some bearing on his suicide—is magnetic and all-consuming. Actress Mikiko Kawamura's portrayal of Sui (and Spilliaert's direction of her) contributes an all-time great performance suitable for the influential MUBI film list 'hysterical in a floral dress' (compiled by user Jordany). Like Isabelle Adjani's Anna in Possession (1981), Asia Argento's Anna Battista in Scarlet Diva (2000) or Béatrice Dalle's Coré in Trouble Every Day (2001), Kawamura's Sui holds a venomous beauty, equally potent in saccharine elegance as it is in outbursts of violence.

As a director, Spilliaert is undoubtedly blessed with amazing material to adapt. It takes courage and self-assuredness to approach such a monumental work of literature for a first feature, but through her film, Spilliaert is able to effectively convey the complexities and contradictions of these delicately fleshed out characters. A soundtrack featuring music by Japanese ambient artist Asuna, the American harsh noise combo Wolf Eyes and Antwerp dream pop band Stacks help propel the film along, with the latter providing an anchor to the film's memorable final, gorgeous and lengthy sequence. Lasting ten minutes, this gorgeously terse scene is yet another bold move from Lisa Spilliaert and will keep sensitive viewers on the edge of their seat for its duration. —Herb Shellenberger
Director Biography

Lisa Spilliaert (1990, Tokyo) lives and works in Ghent, Belgium. Her fascination for genealogy and the constant shifting between her cultural backgrounds are recurring motifs in her autobiographically inspired work. Before working in film, Spilliaert trained as a photographer at KASK School of Arts Gent. Her video debut Hotel Red Shoes (2013, a collaboration with her sister Clara Spilliaert) displayed her skills in translating the quality and strength of her photographic work to the moving image. Her second video work Growth Record 1 (2014) was the start of a conceptual series of yearly videos, steadily documenting the growth of a baby towards adulthood through photography and video. Spilliaert's work has been screened at Image Forum Festival (Tokyo, Kyoto, Nagoya and Yokohama), International Film Festival Rotterdam, Art Cinema OFFoff (Gent) and Beursschouwburg (Brussels).
Director Filmography

N.P (2020), Growth Record 4 (2017), Growth Record 3 (2016), Growth Record 2 (2015), Growth Record 1 (2014), Hotel Red Shoes (2013)