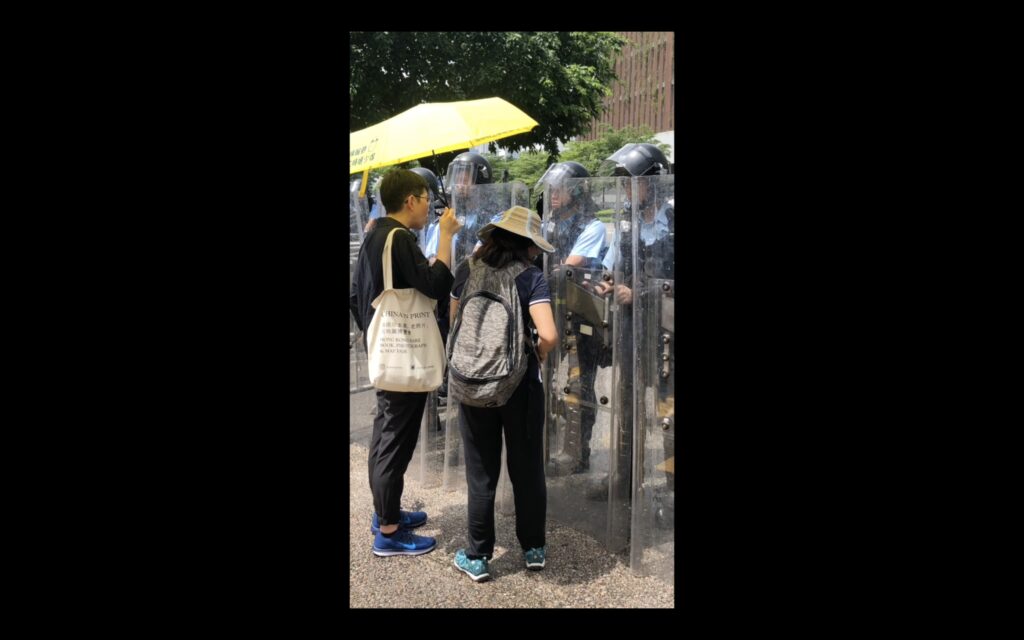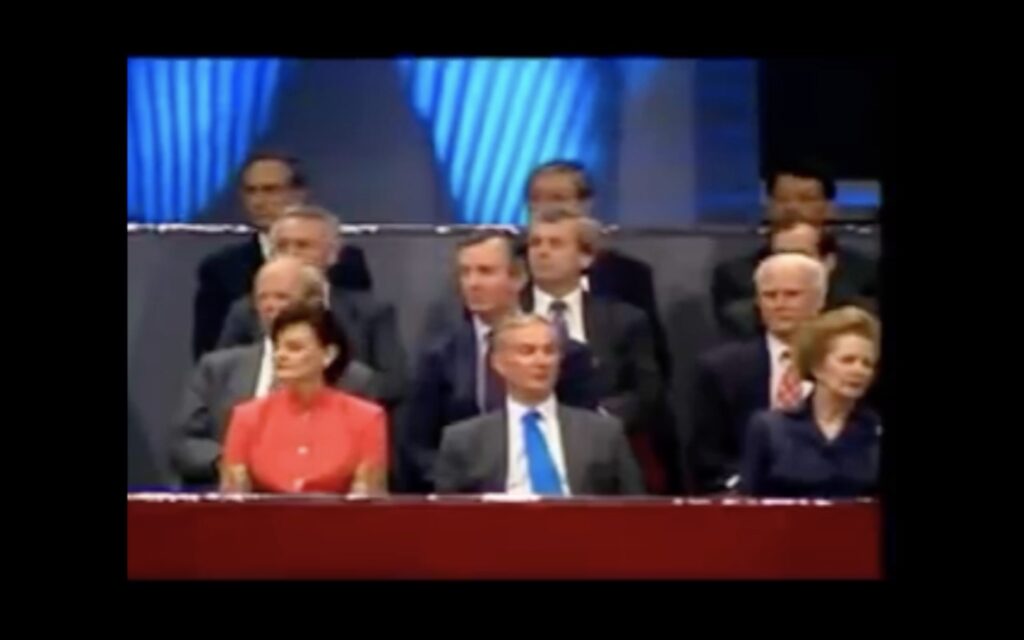 Never Rest/Unrest
Never Rest/Unrest is a hand-held short film by Tiffany Sia about the relentless political actions in Hong Kong, spanning early summer to late 2019. The experimental short is an adaptation of the artist's practice of scaling oral history, of showing political crisis in Hong Kong as ephemeral stories on Instagram for the past year.
Programmer's Note

Never Rest/Unrest is a film documenting the seemingly never-ending protests that began early summer 2019 only to fizzle out earlier this year due to Covid. (Sia explains, "protests now have taken smaller-scale and at times more mutable forms [also] due to the recent legal crackdown.") The 28-minute film, shot on a hand-held mobile device, poses what Sia calls "ambiguous, anachronistic and often banal time." While news media typically distil complicated and sprawling information into easy-to-digest images and narratives, the situation one finds on the ground is very different. The exciting bits of protest are far outweighed by the moments spent sitting around and waiting. But the film certainly shows exhilarating moments of mass action, from a large group of protesters chanting at night towards the city from a hill, to an occupied shopping mall protest singalong conducted by a person in a furry Doraemon costume.

Through the shooting and editing of Never Rest/Unrest, Sia takes up the mantle of Cuban revolutionary filmmaker and theorist Julio Garcia Espinosa, who originally published the manifesto 'For an Imperfect Cinema' in 1969. This anti-colonial cinema is a cinema of urgency, a cinema of the counter-spectacle and one that is driven by process and resistance rather than fabrication and convention.

Alongside Never Rest/Unrest, Tiffany Sia presents a new leak of material from her forthcoming book Too Salty Too Wet 更咸更濕, a sequel to the 2019 zine Salty Wet published by Inpatient Press.

Note regarding Never Rest/Unrest: subtitles are intentionally omitted from the film as a means of interrogating the cultural proximity or distance of the viewer from Hong Kong.



Director Biography

Tiffany Sia (Hong Kong) is an artist, writer, filmmaker and independent film producer, based between Hong Kong and New York. She has spoken at Studio Voltaire (London), Printed Matter, Cooper Union, The New School (New York) and Tai Kwun Contemporary Art (Hong Kong). She is committed to multidisciplinary works with a focus on new narratives, diasporas and indigenous voices. She graduated from the Film and Electronic Arts program at Bard College and has been the recipient of a Fulbright scholarship. She is the founder of Speculative Place, an experimental, independent project space hosting resident working in film, writing and art in Hong Kong. Sia is the author of 咸濕 Salty Wet, a series of anti-travelogues on distance and desire within and without Hong Kong published in July 2019. Her experimental short film Never Rest/Unrest takes the form of a hand-held cinema about the relentless direct action in Hong Kong from early summer to end of 2019. The work takes up the provocation of Julio Garcia Espinosa's "Imperfect Cinema" on the potential for anti-colonial filmmaking, resisting spectacular documentary and news narratives. Instead, crisis poses ambiguous, anachronistic and often banal time.
Director Filmography