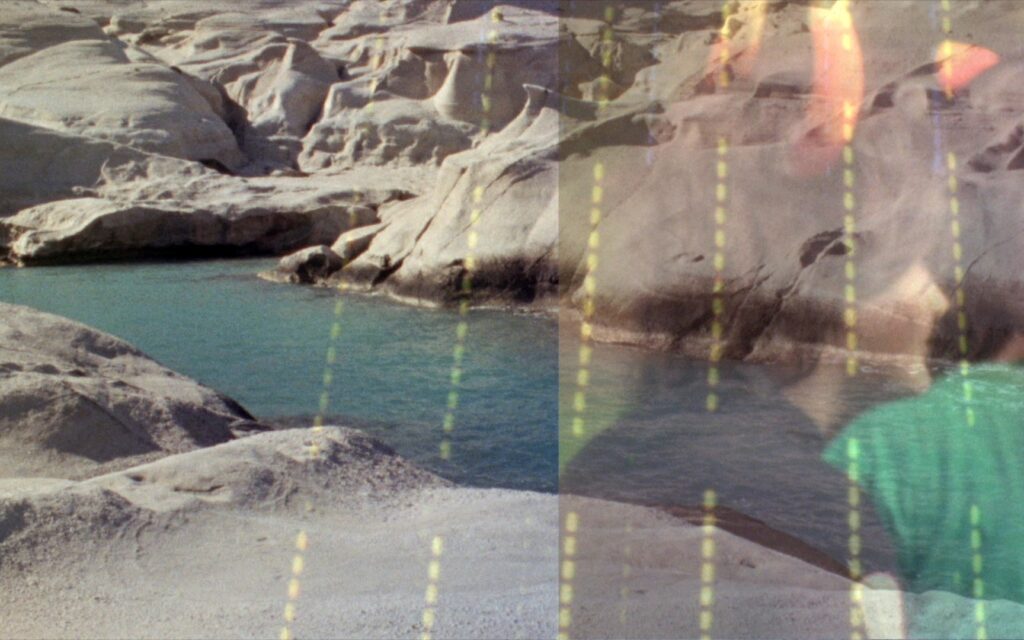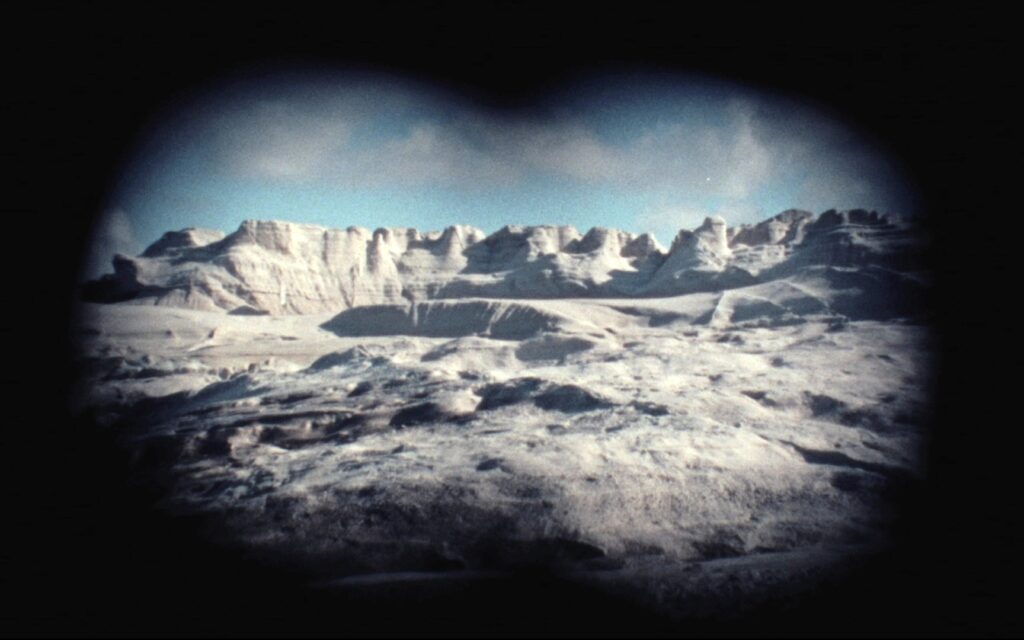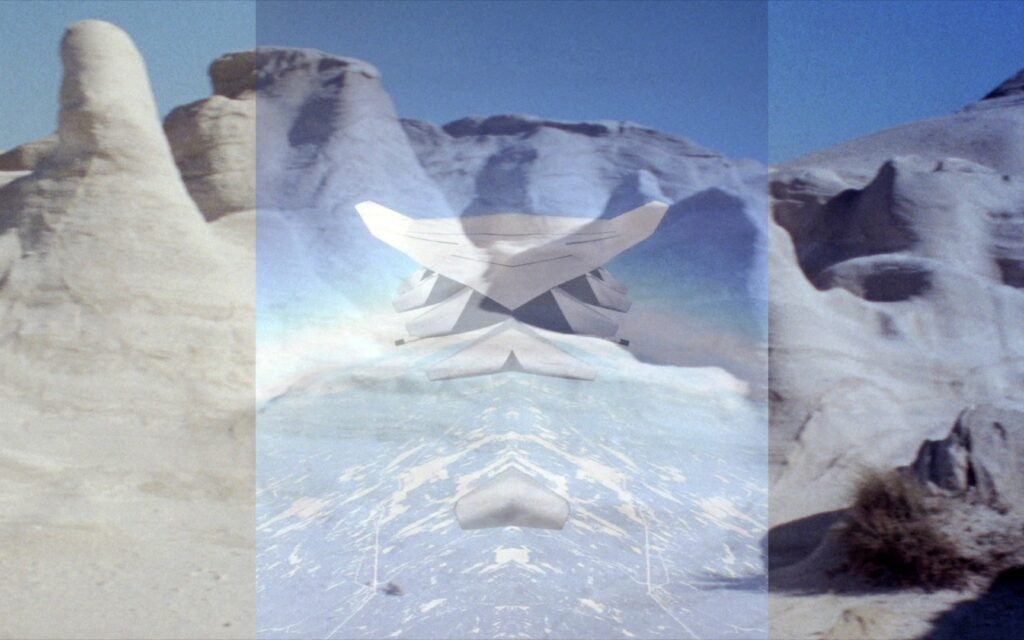 No Shooting Stars
A muted voice travels from deep beneath the surface like an eruption. It speaks of its might and our disillusioned reality. It speaks of its ancestors, their ghosts and the cosplay games they play while conversing about the unreachable islands on an alien abducted moon.
This is the place where sunsets look like frozen fireworks trapped inside a magic lamp. This is the endless road paved with turquoise humility.
This is my enigmatic lover whose fate is forever intertwined with mine.
Basim Magdy, No Shooting Stars, 2016, Super 16mm and GIF animations transferred to Full HD. 14 min. 25 sec. (co-commissioned by Jeu de Paume, Paris, Fondation Nationale des Arts Graphiques et Plastiques and CAPC musée d'art contemporain de Bordeaux)