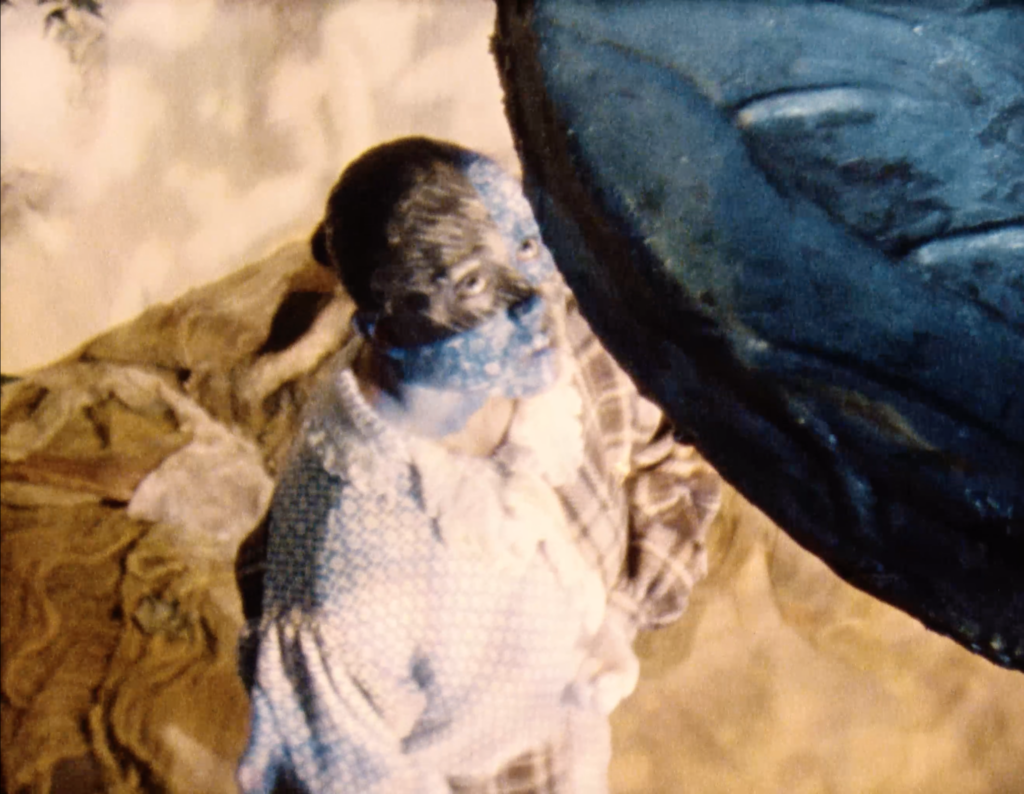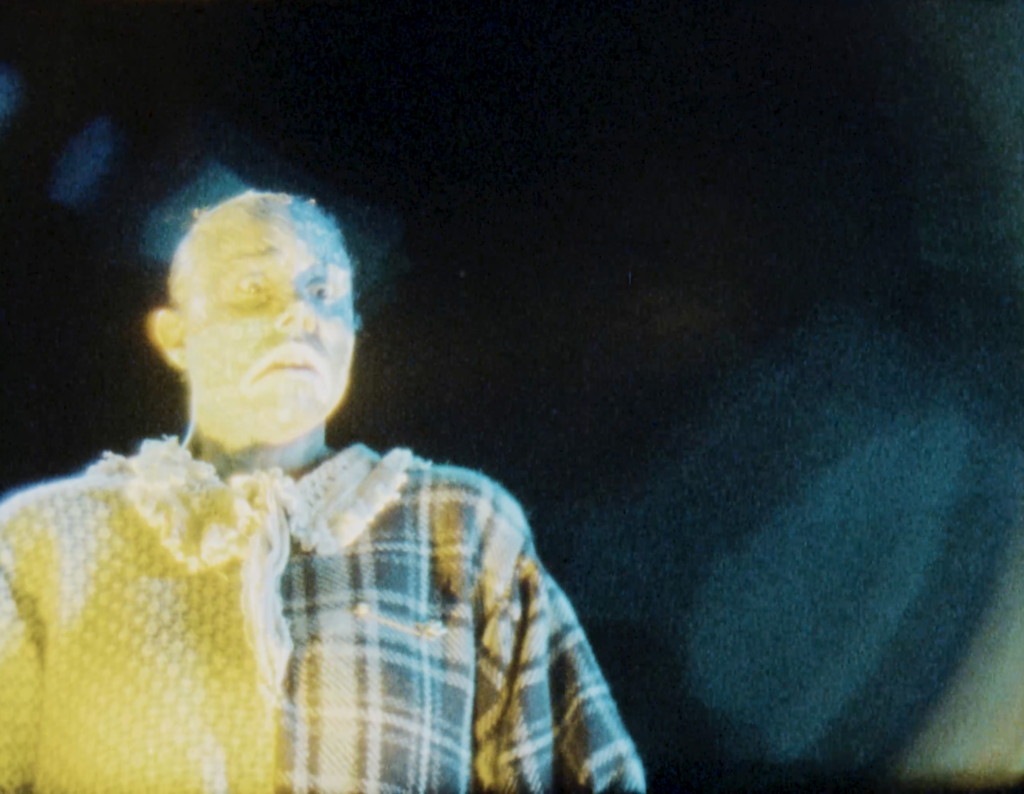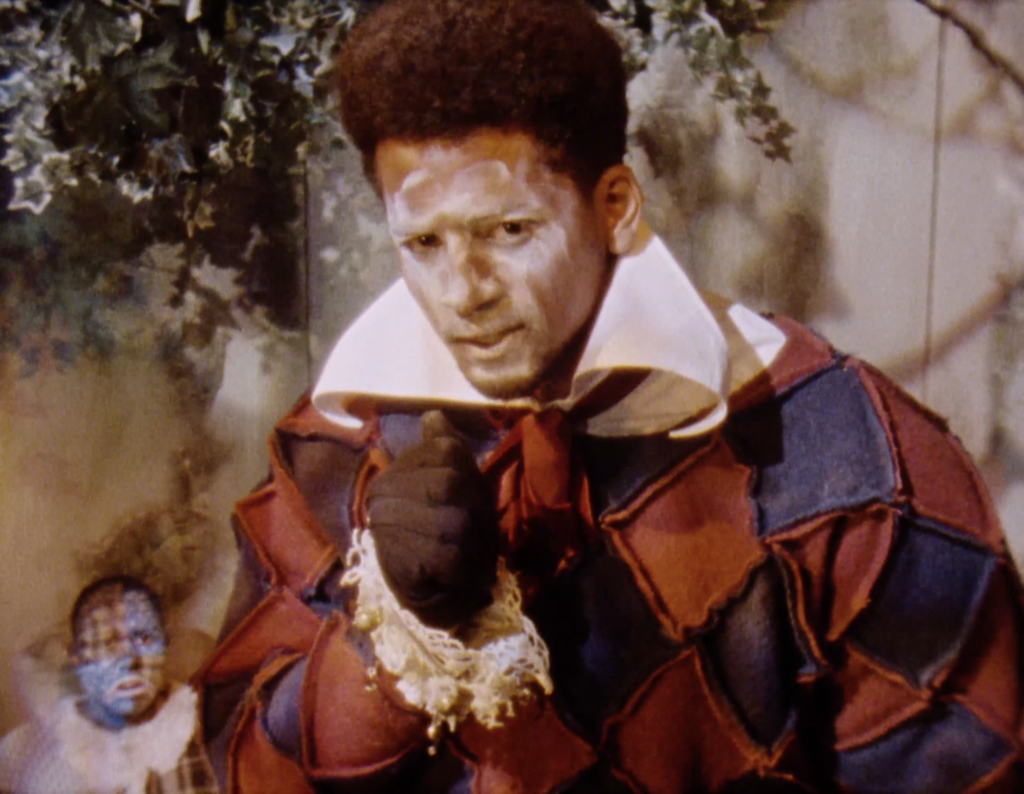 O' Pierrot
O' Pierrot treads the stock, pantomime narrative of Pierrot the Clown, told this time from a lesbian, mixed-race, British perspective. The quest for British identity, so often played out in too-real grey-scale is here translated in glowing colour via 8mm stock.
Programmer's Note

The life goal of Pierrot Mulatto (played by the artist) is to catch a giant sycamore seed that spins down every day from the arms of Harlequin Jack, a crazed black man in whiteface, driven mad by his own quest for British acceptance. Jack toys with Pierrot throughout the story, performing a satirical essence of white British sensibility whilst referencing early minstrel troupes' caricatures of the post-slavery, black populace. Mixed-race Pierrot is encouraged to strive for her 'white potential' whilst battling rejection, rage and the bending of time amidst the English countryside. Is British assimilation merely a pipe dream for queer people of colour?
O' Pierrot emerges from Sasraku's four months at Academy Costumes, in South-East London, as part of The New Flesh Artists' Residency. Through the design and fabrication of her own costumes, set and props, Sasraku engages in a re-telling of Kenneth Anger's pioneering avant- garde, queer film Rabbit's Moon. Costume drives the narrative of Sasraku's silent fairy tale as the black, British grind enters the realm of the surreal.