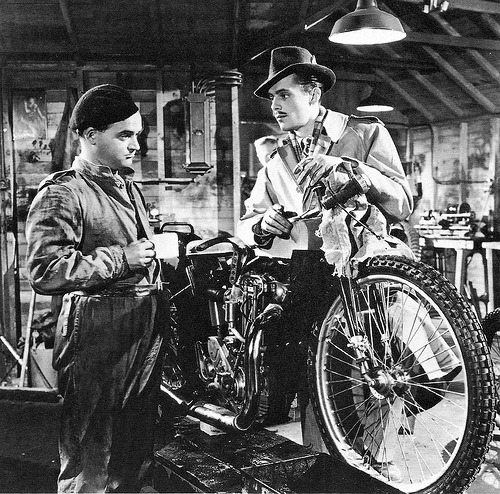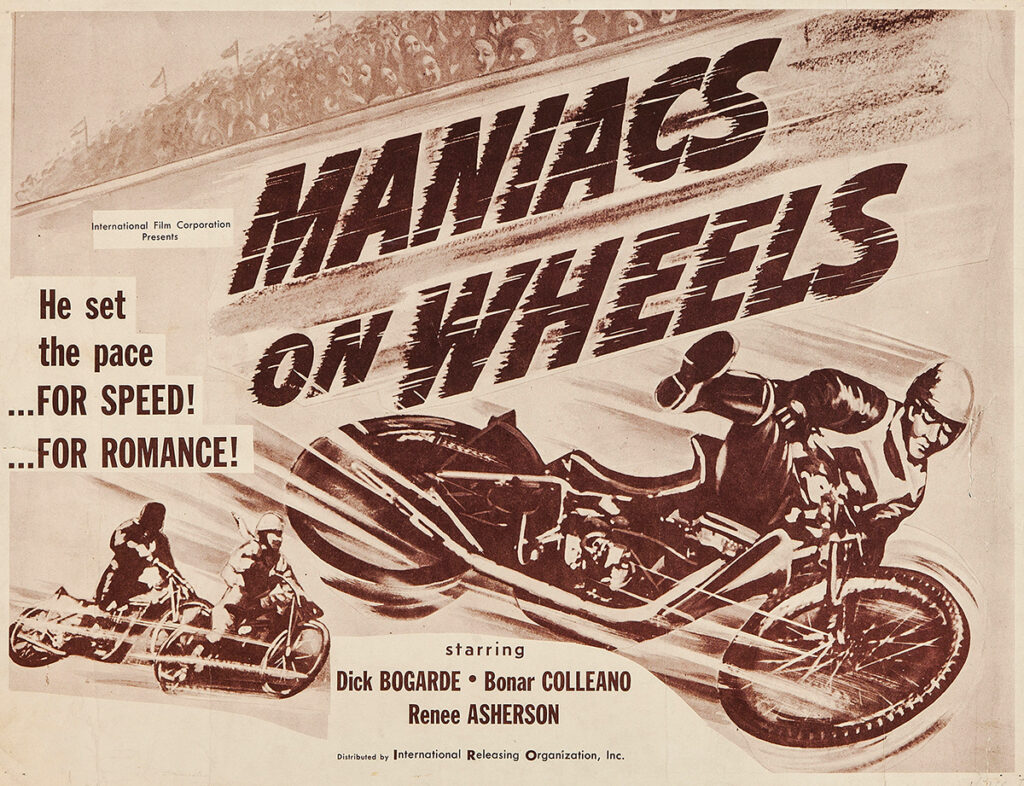 Once a Jolly Swagman
Released in the United States with the brashly appropriate title of Maniacs on Wheels, this 1949 BAFTA nominated film starred Dirk Bogarde, Bonar Colleano, Thora Hird, Sid James and Bill Owen. Bogarde, plays the role of Bill Fox, a bored factory worker whom against the wishes of his family and girlfriend, takes to the speedway track where he becomes a star. From then on in it's glamour or grit all the way.
Sucked into the glamour of the Mayfair set, Bill starts to forget his working class roots. Disillusioned, he fights back and attempts to form a riders' union to ensure families are secure should an accident every occur. Facing opposition, the dilemmas keep on rolling—from packing up riding and opening a garage, to enlisting to fight in the Second World War. And how about that long awaited racing comeback, might Bill have to make a choice over returning to the arms of his one true love?
"With many scenes filmed on location at New Cross Speedway, at the height of Speedway's popularity, the crowd shots are almost unbelievable compared to today. The sound of the bikes will be music to the ears of Speedway lovers who can remember the sport before the 1970s. You can almost smell the damp shale, the burning fuel, and the Castrol R!"