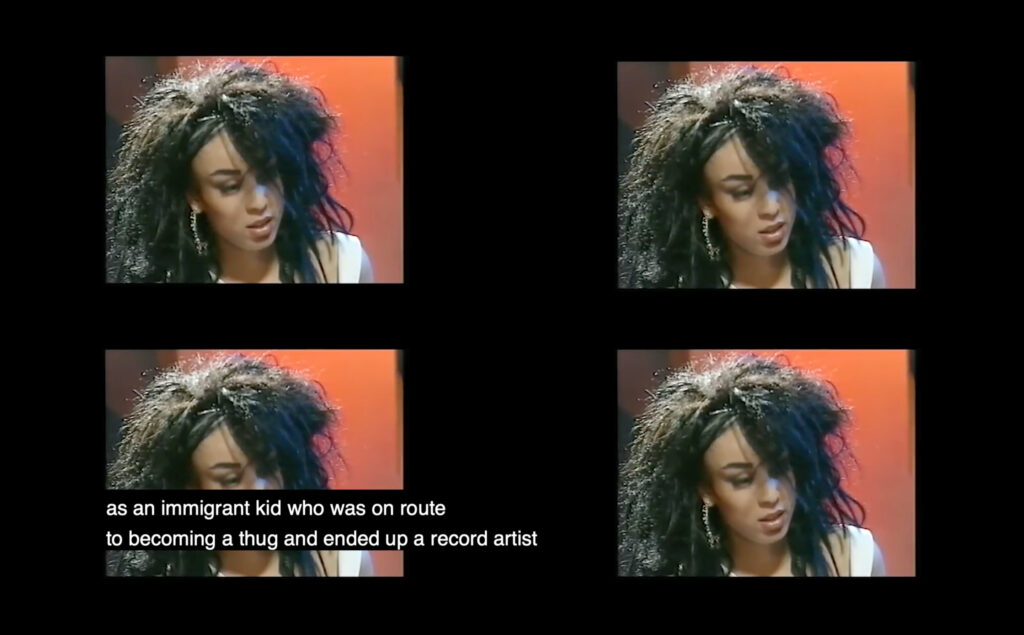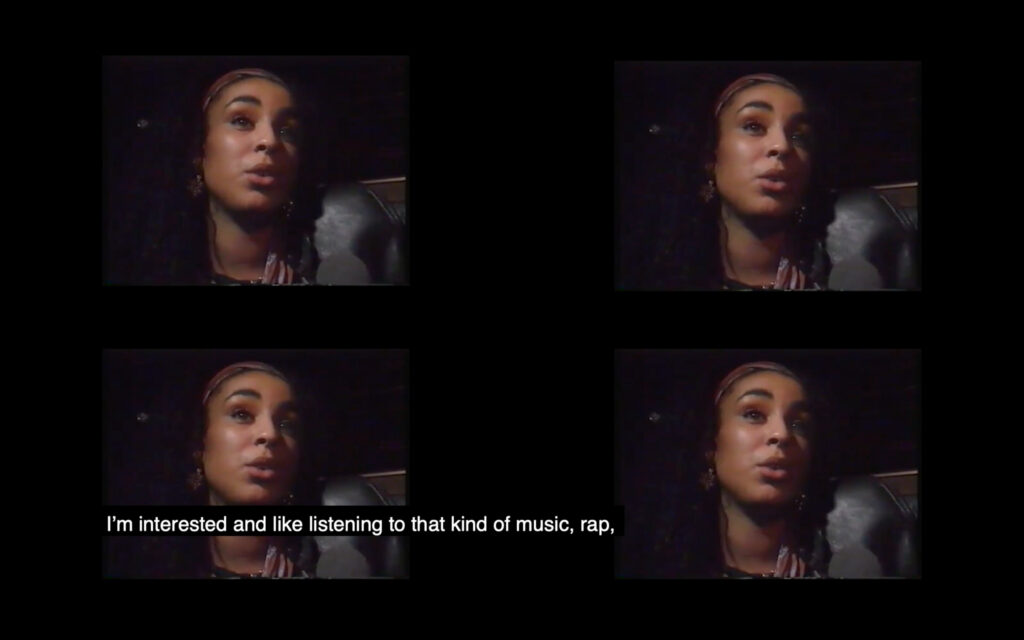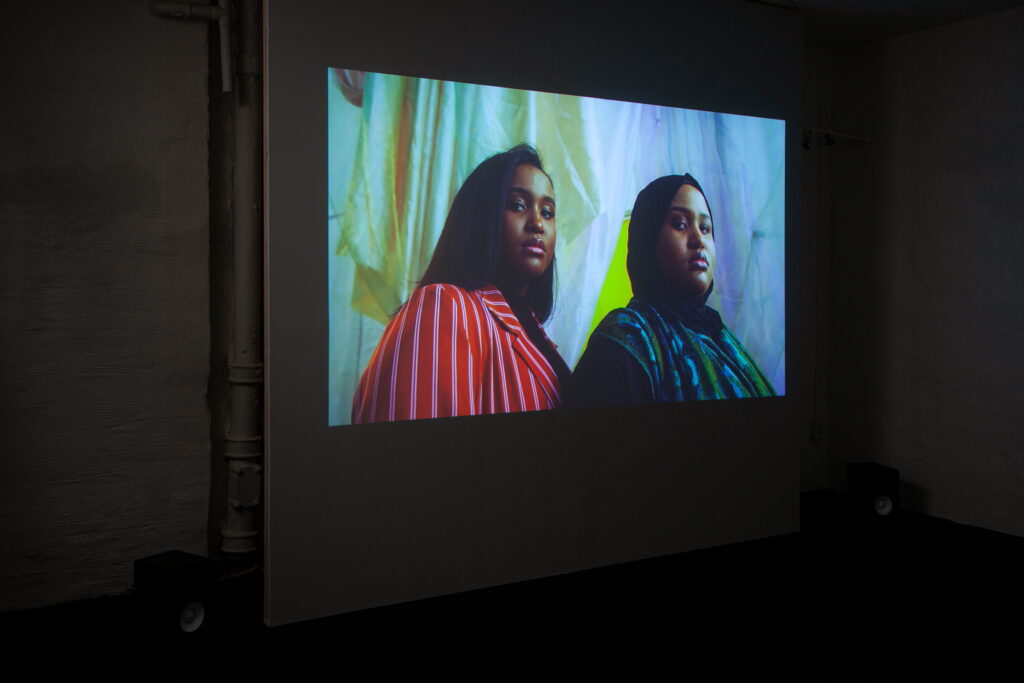 Passion of Remembrance
In Passion of Remembrance, Salad Hilowle creates a personal and evocative meditation on Black Swedish identity. Collage-like, Hilowle interlaces archive footage taken from 90s Swedish television with contemporary scenes filmed in rural and urban settings. The result is a dynamic and multi-layered work that interrogates, re-frames and reclaims blackness in Swedish culture.
Programmer's Note

The film begins with footage of a 19th-century "blackmoor" sculpture in the gardens of the Ulriksdal Palace in Solna, Sweden. This work of imagined blackness leads us to later representations (and misrepresentations) of people of colour from televised media. Through clips from teen dramas, news reports, music videos and interviews, Hilowle confronts us with the limitations and violence of cultural representation. Abrupt edits evoke channel-hopping, giving us rapid and fragmented snapshots. Hilowle also deploys split-screen, carving the screen into four repeated sections, a strategy that invokes the overwhelming presence of media images.

These archival clips are interwoven with present-day scenes filmed using 16mm and 35mm film stock. As a counterpose to the media of his childhood, Hilowle creates his own representations of contemporary blackness. With fluid camera and sumptuous colour, Hilowle gives us tender and sensory moments, connecting the body with the landscape. Scenes filmed in nature bring reflection, tranquillity and respite, and the pace is noticeably slowed down. Hilowle also incorporates moving portraiture, filming a group of young men and women who steadfastly return the gaze of the camera. These sections function as a powerful reclaiming of representation, of Swedishness and of space.

In name, Passion of Remembrance references the Sankofa film of the same title made by Maureen Blackwood and Isaac Julien, another potent piece of cinema dealing with Black experience, identity and personal history. Here, Hilowle gives us a rich and vital work that addresses the complexity and diversity of Black Swedish identity. —Alice Miller
Director Biography

Salad Hilowle is a filmmaker and artist based in Stockholm. His artistic practice revolves around identity, memories and place. Recent solo exhibitions include: Vanus Labor at the Royal Academy of Fine Arts, Stockholm (2021); Home Is Where the Heart Is: Part II at Österängens Konsthall; Buurha u Dheer (Passion of Remembrance) at the Royal Institute of Art in Stockholm (2020); Home Is Where the Heart Is at Konstfack Gallery, Stockholm (2018); Brev till Sverige at Tierp Konsthall, Tierp (2017); Erinra at Dalarnas Museum, Falun (2015).
Director Filmography

Passion of Remembrance (2021), Brev till Sverige (2017), Erinra (2015)