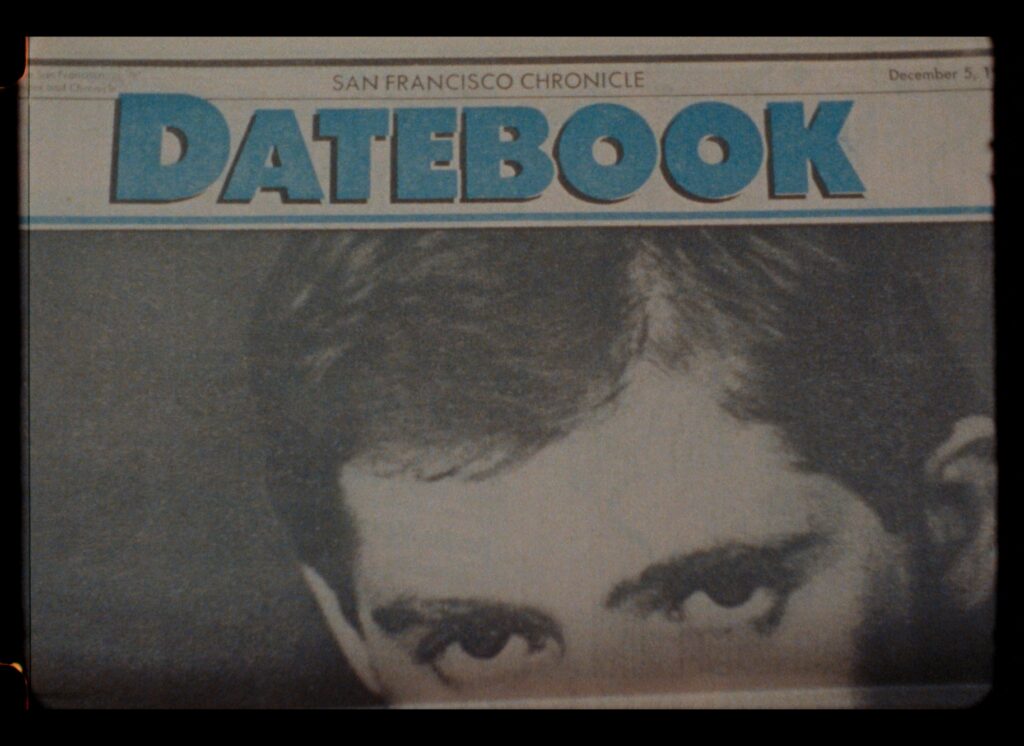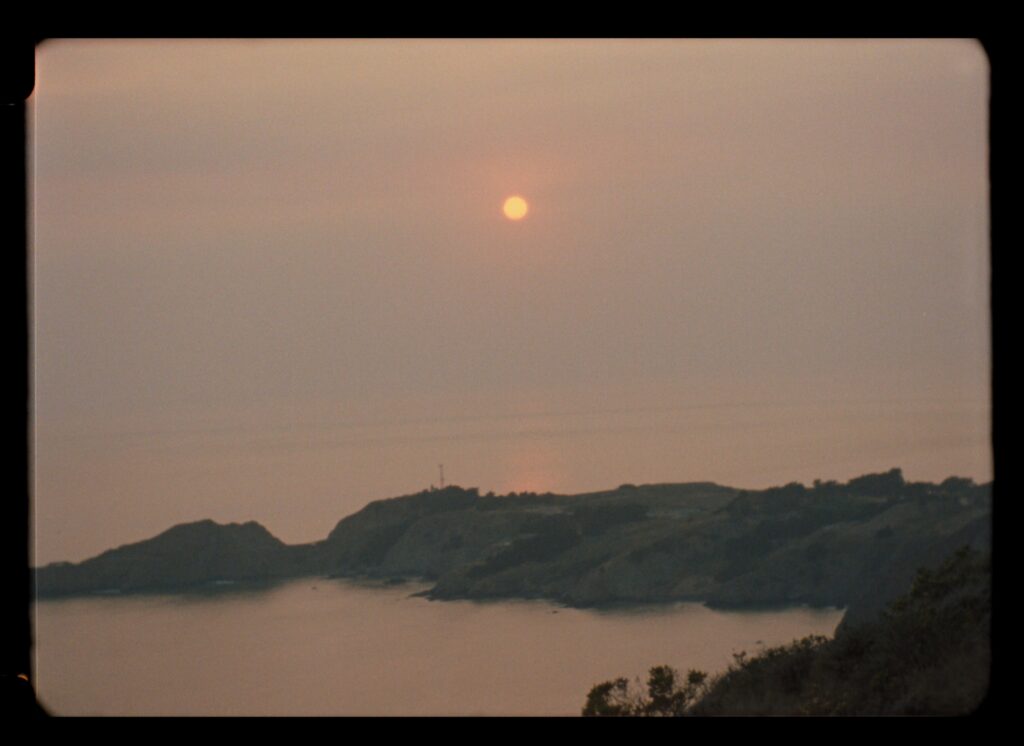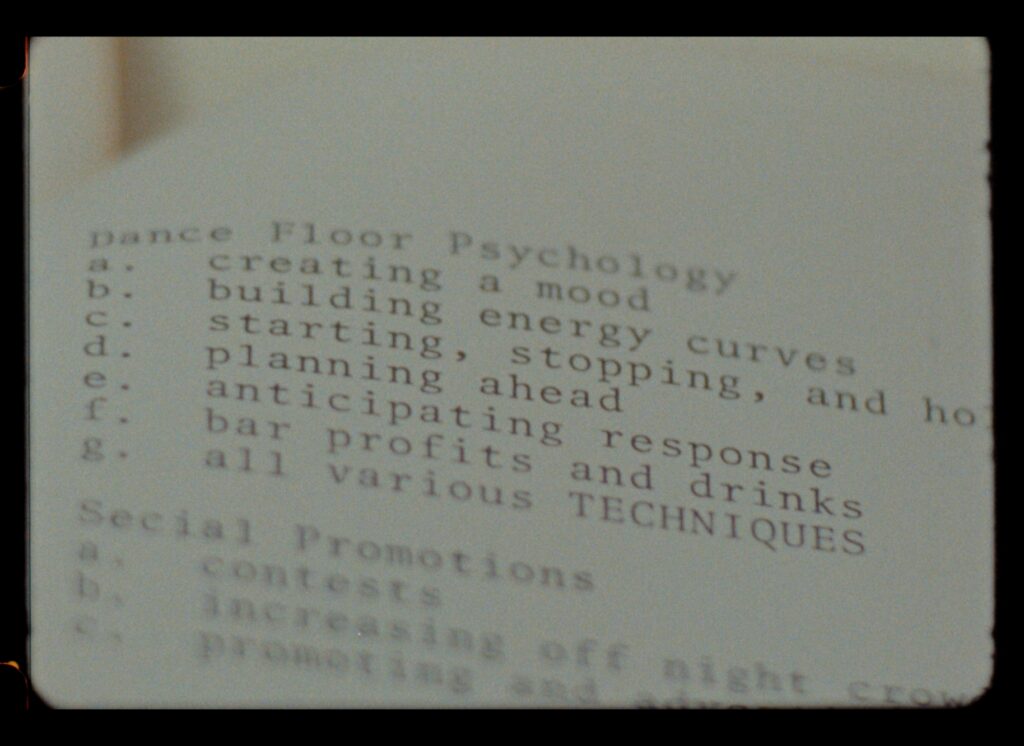 Patrick
Patrick is made entirely from 16mm film and sound recordings produced during a residency at Headlands Centre for the arts, Marin County. The film focuses on the life and work of Patrick Cowley; a singular producer of dance music who pioneered the hi-NRG "San Francisco Sound" in the late 1970s. —Luke Fowler
Some people's favourite literary genres are biographies. At BFMAF, one of our favourite film genres are Luke Fowler's portraits of cultural figures. Following studies on English musician Xentos "Fray Bentos" Jones, English composer Cornelius Cardew, Scottish psychiatrist R. D. Laing, Canadian composer Martin Bartlett and Scottish filmmaker and poet Margaret Tait, Fowler turns his faithful 16mm camera to the legacy of electronic music innovator Patrick Cowley.
A musician himself, Fowler draws on the audacious and experimental spirit of Cowley's sound to throw an affectionate cinematic parade celebrating the life, work and memory of the music producer who we lost too early to AIDS in 1982, at the age of 32. Not preoccupied with constructing a neat and Wikipedia-alike "classic" profile, Patrick instead lingers through the places and spaces in San Francisco that Cowley inhabited and mixes them with the gentle testimonies of Maurice Tani, former classmate, musical collaborator and friend. The result is a visually and sonically joyful and textured elegy to a creative spirit who was both of his time and ahead of it. More commonly known for his audacious remix of Donna Summer's "I Feel Love" and his disco-infused, legendary and prolific partnership with Sylvester—Cowley's visionary and talented creative skills led him to launch two solo albums as well as numerous artistic collaborations within the immensely rich gay cultural scene of the late 70s and early 80s, including creating gay porn soundtracks.
In line with BFMAF's tradition to throw screenings at unorthodox and seemingly non-cinematic spaces, we can only hope to one day make justice to both Patrick Cowley and Luke Fowler by projecting Patrick in a bathhouse or disco dance floor. So what's next for Fowler: Arthur Russell? Wendy Carlos? Whoever and whatever, we'll be so grateful. —Ana David
Director Biography
Luke Fowler (1978) is an artist, filmmaker and musician based in Glasgow. His work explores the limits and conventions of biographical and documentary filmmaking, and has often been compared to the British Free Cinema of the 1950s. Working with archival footage, photography and sound, Fowler's filmic montages create portraits of intriguing, counter cultural figures, including Scottish psychiatrist R. D. Laing and English composer Cornelius Cardew. He received the inaugural Jarman Award in 2008 and was nominated for the Turner Prize in 2012. Fowler's films have been presented widely, with screenings at ICA London, Glasgow Film Festival, Berlinale and Anthology Film Archives (New York), among others. His works have also been exhibited at Harvard Film Archive (Cambridge), Whitechapel (London), Taka Ishii Gallery (Tokyo), Barbican Art Gallery (London) and Tate Modern (London).
Director Filmography
Patrick (2020), Houses (For Margaret) (2019), Cézanne (2019), Mum's Cards (2018), Enceindre (2018), Electro-Pythagoras (a portrait of Martin Bartlett) (2017), Country Grammar (with Sue Tompkins) (2017), For Christian (2016), Depositions (2014), To The Editor Of Amateur Photographer (with Mark Fell, 2014), The Poor Stockinger, the Luddite Cropper and the Deluded Followers of Joanna Southcott (2012), All Divided Selves (2011), A Grammar for Listening, Parts 1–3 (2009), David (2009), Anna (2009), Lester (2009), Helen (2009), George (2008), Bogman Palmjaguar (2008), An Abbeyview Film (2008), Paddington Collaboration (2007), Pilgrimage from Scattered Points (2006), The Way Out (2003), What You See is Where You're At (2001)