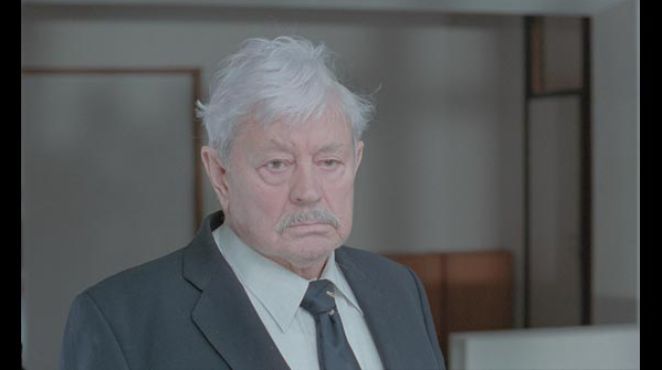 Revisiting Solaris
Based on the unfilmed last chapter of Stansiław Lem's book Solaris, more than forty years after
Andrei Tarkovsky's film of the same name, the actor Donatas Banionis reprises his role as Chris Kelvin. To materialise the landscape of Solaris, Narkevičius used a series of photographs from
1905 made by the Lithuanian symbolist painter and composer Mykalojus Konstantinas Ciurlionis,
repurposing the same Black (Crimean) Sea that Tarkovsky himself had photographed to represent the mysterious ocean.
Programmer's Note

The actor Donatas Banionis appears in his role as Chris Kelvin again more than thirty years after Andrej Tarkovskij's Solaris was made. Revisiting Solaris is based on the last chapter of Lems' book, the part that had been left out of Tarkovskij's version. In this last chapter, Kelvin reflects on his brief visit on the "soil" of the planet Solaris shortly before his return from the space mission. As material to visualize landscape of Solaris, I used a series of photographs made by the Lithuanian symbolist painter and composer Mikalojus Konstantinas iurlionis in 1905 in Anapa. iurlionis' works are marked by an original conception of space, producing the impression of an infinite expanse and limitless time. The pictures thus take on a quality of cosmic vision and deep inner concentration. I found it very interesting that in 1971 Andrej Tarkovskij filmed the same surface of the Black Sea in Crimea to represent the landscape of the mysterious ocean.