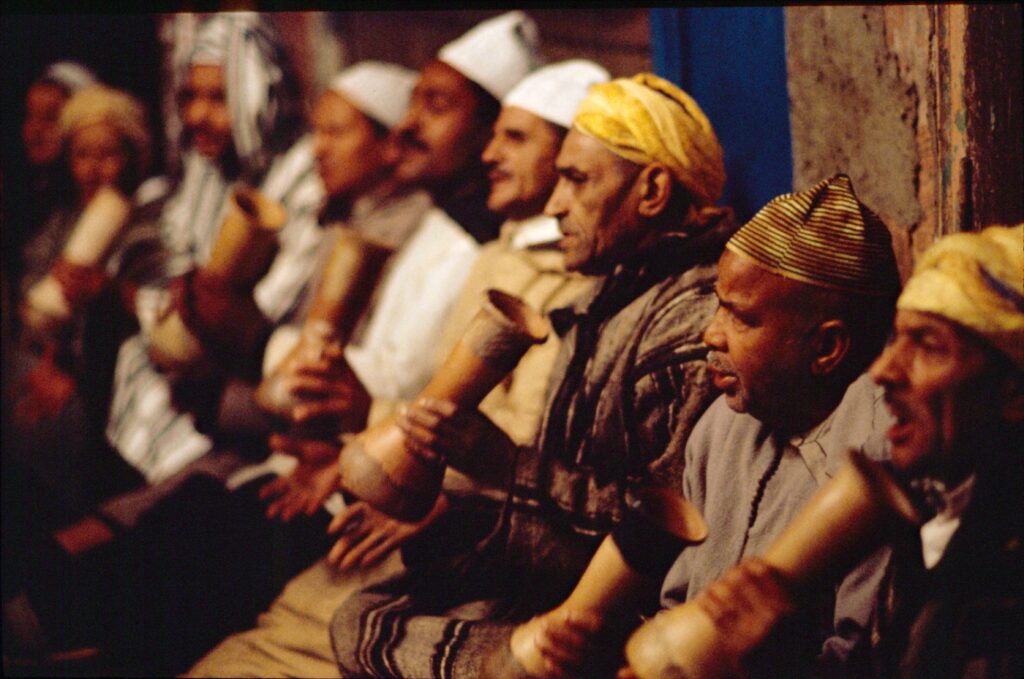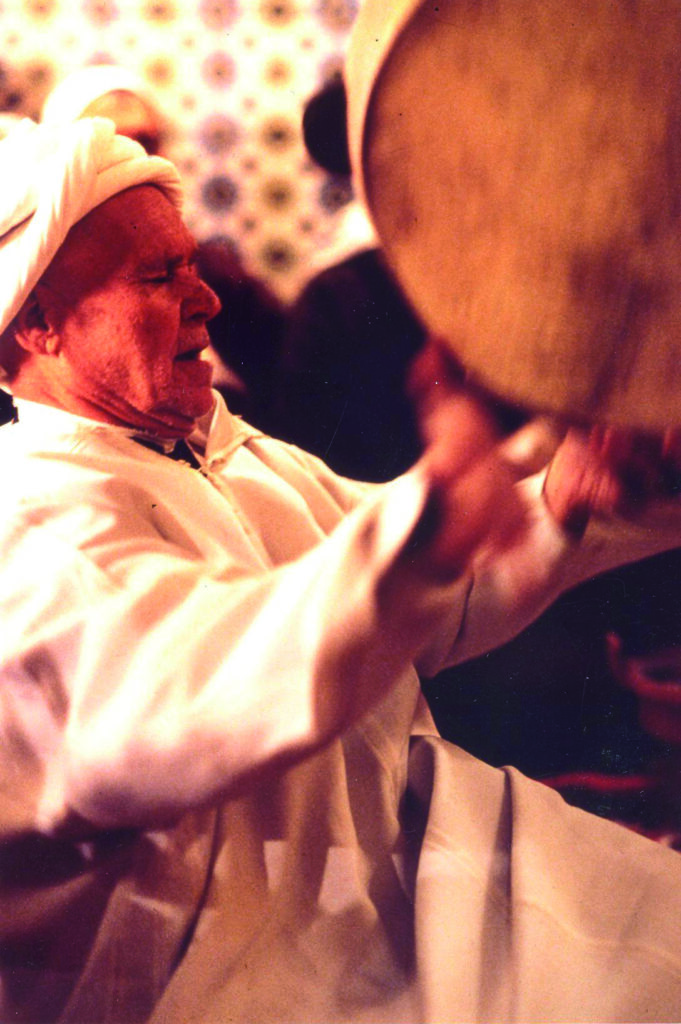 Rhythms of Marrakech
Rythmes de Marakech
In Marrakech, musicians gather to play together, bringing a new tempo to the city. As groups of men and women play these devotional songs to celebrate the birth of Prophet Mohammed, the city thrums with the sound of drums, cymbals and neffar and voices singing in unison.
Programmer's Note

Opening with shots of the Atlas Mountains that surround it, Marrakech is the Moroccan city that most tourists visit, but in this film Génini shows the red city through the lens of its inhabitants. Suggesting that the city is a crossroad of Arab, Berber and African cultures, conveyed through music, Génini focuses on the traditions of the city's vibrant music cultures, expressed through the festival of Achoura—a celebration of the birth of Prophet Mohammed.

Génini observes rhythm as a feature of the people of Marrakech and the expression of collective joy is located in hands and voices; women are shown beating drums and ululating. The women are seen parading through the street, and then singing together in an interior space, sat on brightly coloured rugs, backs against the tiled walls.

Gathering in the old market of Jamaa El-Fna, men perform a similar ritual in the streets of the city in a ceremony that can last all night long. They follow the leader, improvising upon tradition and adding their own twist to these rhythms.

Génini captures small moments of mundanity with charm: a cow chews its owner's robes, children play in the gardens of the city, and in the lilac dawn of Marrakech, men prepare to feast. A shot from above of men dressed in white as they gather round a plate of food to eat almost resembles a flower; the movement of each body a petal opening and closing. These shifts in perspective serve to refocus the viewer's attention, kinetic energy of bodies in motion. —Myriam Mouflih
Director Biography

Izza Génini (1942, Casablanca) is a film director and producer based in Paris. Before turning to cinema, Génini studied Literature and Foreign Languages at the Sorbonne and at the School of Eastern Studies in Paris. She is a pioneering figure in Moroccan documentary and founded the distribution company SOGEVAL, producing and distributing Moroccan and African cinema. Her influential films grapple with themes such as her Moroccan-Jewish heritage, diasporic identity and the wide variety of socio-cultural contexts of music in Morocco.
Director Filmography

Nûba d'or et de lumière (Nûba of gold and light, 2007), Tambours battant (With Drums Beating, 1999), Pour le plaisir des yeux (For the eyes' delight, 1997), Voix du Maroc (Voices of Morocco, 1995), Concerto pour 13 voix (Concerto for 13 voices, 1995), Retrouver Oulad Moumen (Return to Oulad Moumen, 1994), Gnaouas (1993), Nuptiales en Moyen Atlas (Nuptials in Middle-atlas, 1993), Vibrations en Haut Atlas (Vibrations in High-atlas, 1993), Moussem (1991), La route du cédrat (Citron, fruit of splendour, 1991), Rythmes de Marrakech (Rhythms of Marrakech, 1989), Malhoune (1989), Chants pour un Shabbat (Songs for a Shabbat, 1989), Cantiques Brodés (Embroidered Canticles, 1989), Louanges (Hymns of Praise, 1988), Des luths et délices (Lutes and delights, 1988), Aïta (1988)