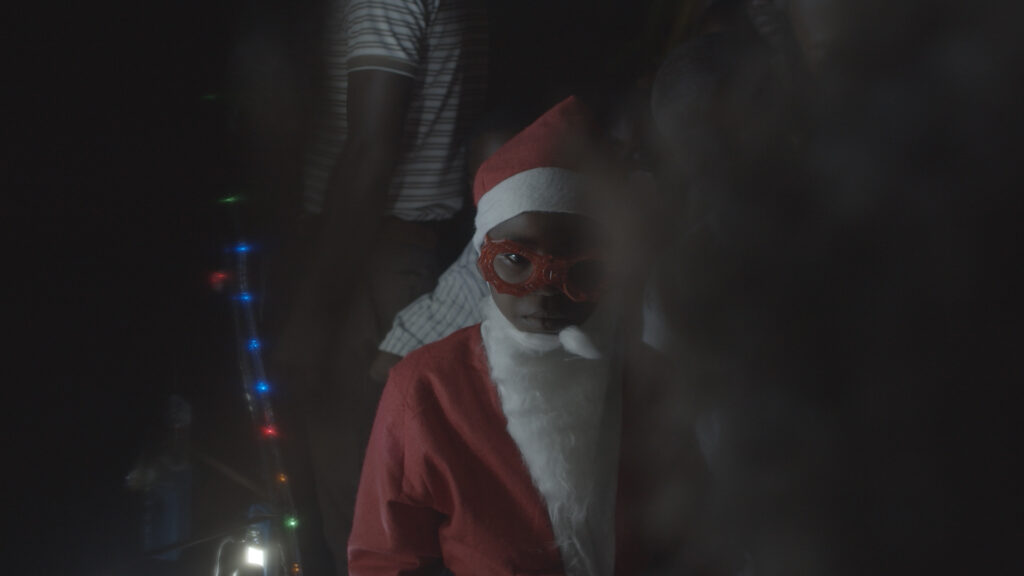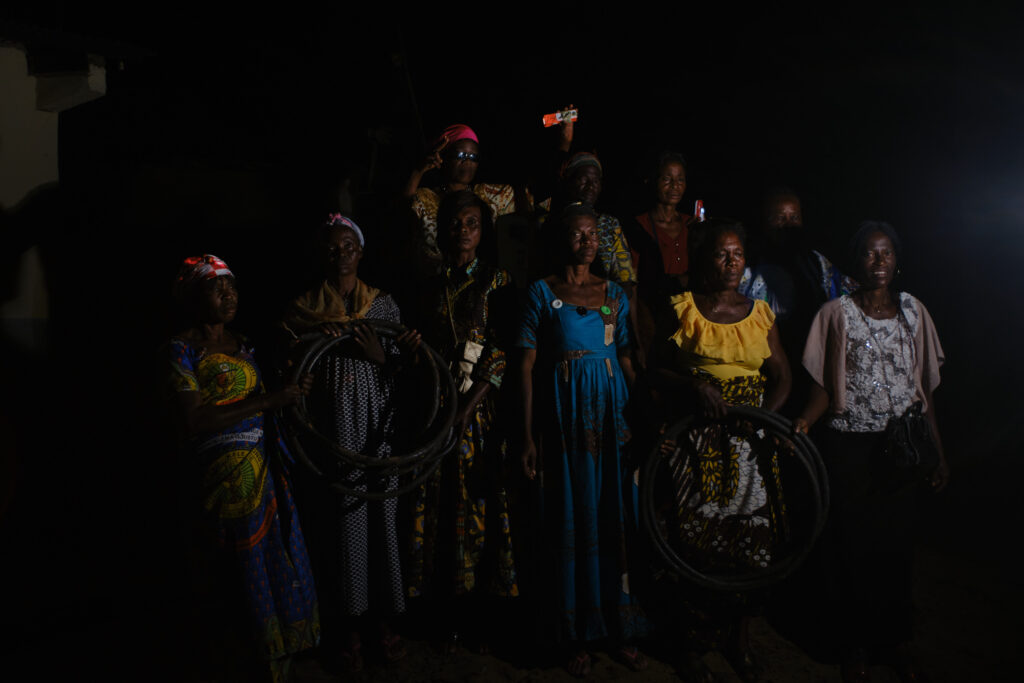 Rising Up at Night: Work in Progress
After an election that has shaken its already precarious political and economic stability, DR Congo is trying to revive its project to build Africa's largest power plant on the Congo River. Kinshasa, the capital, remains in darkness while its population struggles for access to light. Rising Up at Night subtly portrays a population that is reinventing itself in spite of everything, in an environment plagued by the violence and beauty of Kinshasa's nights and the uncertainty of the next day.
Programmer's Note

Flying back to Kinshasa, on the plane after my first stay in Europe, I was struck by the darkness that reigns over Africa and particularly in the Congo where I live. Even when flying over this overpopulated metropolis of 15 million inhabitants, you are in almost total darkness.

In Europe, I had been connected with the Nuit debout movement, a spontaneous protest movement that had emerged in Paris in 2016. I had discovered a space where the voice of the voiceless was freed, opening up a fascinating dialogue on political, social and economic issues. I myself was filled with questions about the deprivation that millions of Kinshasa residents face on a daily basis and the untimely power cuts that plunge entire neighbourhoods or even parts of the city into darkness at night. I had of course experienced this before from the "inside" but seeing it from the window of the plane was particularly striking.

Once in Kinshasa, the more I tried to think about it, the more I felt caught up in the contradictions inherent in Kinshasa's life as a result of years of colonisation, plundering of resources, abandonment by the state.

It was in this particular context and at this important moment in the country's history that I decided to film this dark night in Kinshasa, in darkness but far from being asleep. Indeed, Kinshasa does not fall asleep, it is in perpetual resilience, trying to provide the necessities for the providence of a few night owls who are not afraid to brave the darkness in search of something to survive in this feverish hegemony of the night.

To make this film, I left my comfort zone, as a young Kinshasa native from the industrial district of Limete, near the city centre, and entered the depths of Kinshasa's working-class neighbourhoods, the absurdity of the rubble of endless nights, where young people of my age have stopped dreaming, because they have to survive day by day. What about beauty in all this? It's a question of self-illumination. Whatever the price. —Nelson Makengo
Director Biography

Nelson Makengo (1990, Kinshasa, DR Congo) is a photographer, filmmaker and producer. He is a graduate from The Academy of Fine Arts in Kinshasa and La Fémis in Paris. He has directed six short films which have been screened at the Sao Paulo International Film Festival, Clermont-Ferrand International Short Film Festival (France) and de Saint-Louis Documentary Film Festival (Senegal), among others. He was one of the 10 Congolese artists selected to participate in the 2017 Atelier Picha (Lubumbashi). In 2018, Makengo presented his film E'ville at the Lubumbashi Biennal and was artist-in-residence at Wiels Contemporary art centre (Belgium). Makengo's film Up at Night had its UK Premiere at BFMAF 2020.
Director Filmography

Up at Night (2019), E'ville (2018), Théatre Urbain (2017), Tabu (2017), Souvenir d'un été (2017)