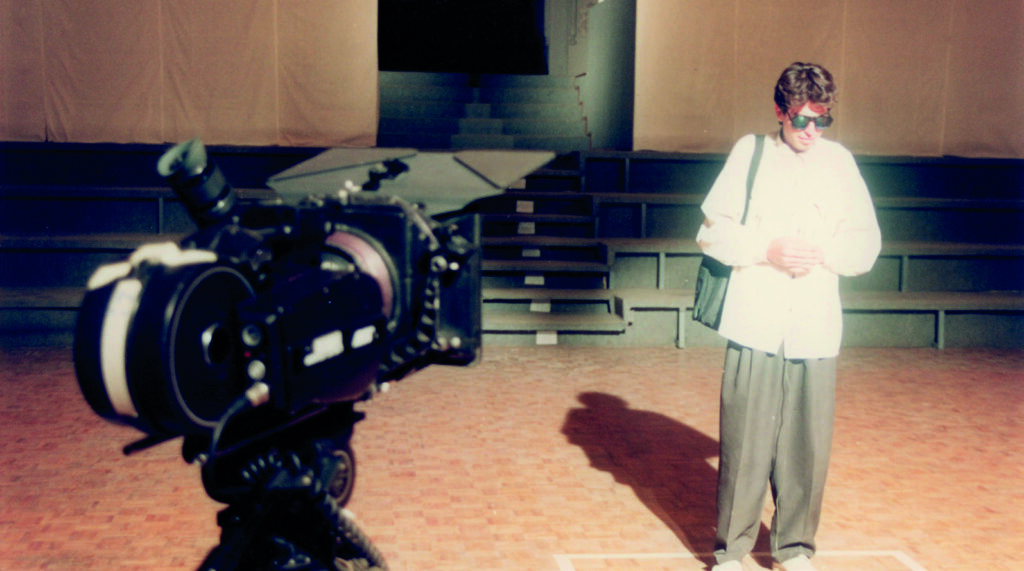 Salam Cinema
Turner Prize-nominated artist Phil Collins will present his own work before introducing one of his favourite films, Makhmalbaf's prescient 1995 documentary.
Programmer's Note

5,000 hopefuls jostle for the chance to audition before the celebrated director. Hollywood fantasies clash with raw societal frictions in this Festival highlight and Iranian Fact or Fiction epic.

Part of ASPECT, an Independent Cinema Office initiative funded by Arts Council England. aspect-cinema.tumblr.com
Director Biography

Mohsen Makhmalbaf is a major figure in world cinema whose been in exile from his home country of Iran since 2005. Much of Makhmalbaf's work draws upon his activist background, asking pertinent questions about politics, cinema and the role of an artist.

He has directed nearly 30 films, garnering some 50 awards including the Ecumenical Jury Award at Cannes (2001), a Federico Fellini Gold Medal from UNESCO (2001)

and the Parajanov Award for outstanding artistic contribution to World Cinema from Yerevan Film Festival (2006).
Director Filmography

The President, 2014, The Gardener, 2012, Sex & Philosophy, 2005, Kandahar, 2001, A Moment of Innocence, 1996, The Actor, 1993, Once Upon a Time, Cinema, 1992, Boycott, 1986.