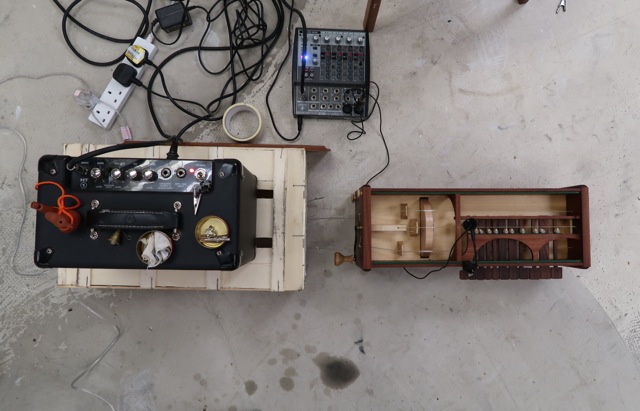 Sholto Dobie
Sholto Dobie will present a long-form work grounded in vocal improvisation, folk song, performance and sonic environments.
Programmer's Note

Sholto Dobie is an artist, performer, improviser, composer, listener and organiser. His work stems from the radical potential of music-making and performance, particularly psychedelic, non-linear or "timeless" experiences, carnivalesque traditions and the insurrectory nature of improvisation.

Sholto is active is London's experimental community performing in a variety of contexts with voice, sound objects, hurdy gurdy and guitar. He has broadcast work on Radiophrenia, Resonance FM and WFMU and was artist in residence at CCA, Glasgow. He founded and currently curates Muckle Mouth – an ongoing experimental music, film and performance series.