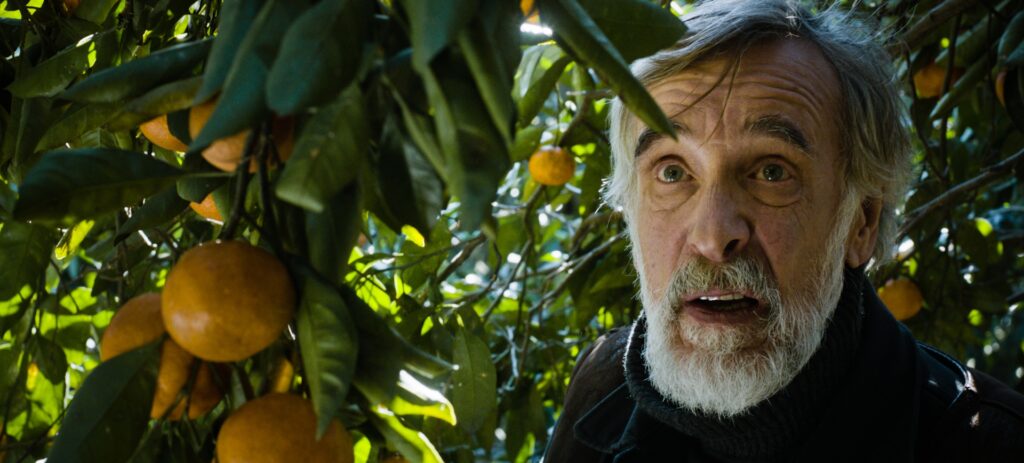 While civil war rages beyond the
thriving tangerine orchards, elderly
farmer Ivo defends his harvest and
his own enclave of peace.
Programmer's Note

This quietly powerful story, specific in time and place, poses a humanist dilemma which aptly resonates with many world conflicts. "Cinema is a fraud" comments one character. Yet at times, it can feel more real than fact.
Director Filmography

Bolo Gaseirneba, 2012

Three Houses, 2008

Ak Tendeba, 1998

Mattvis vints mamam miatova, 1998