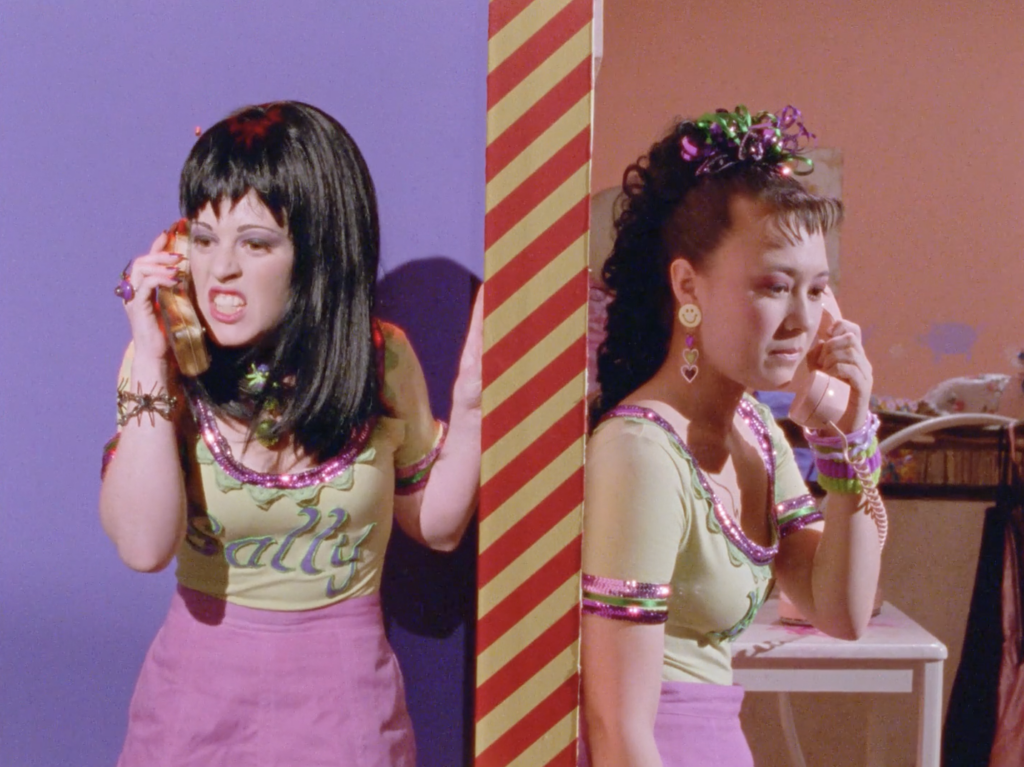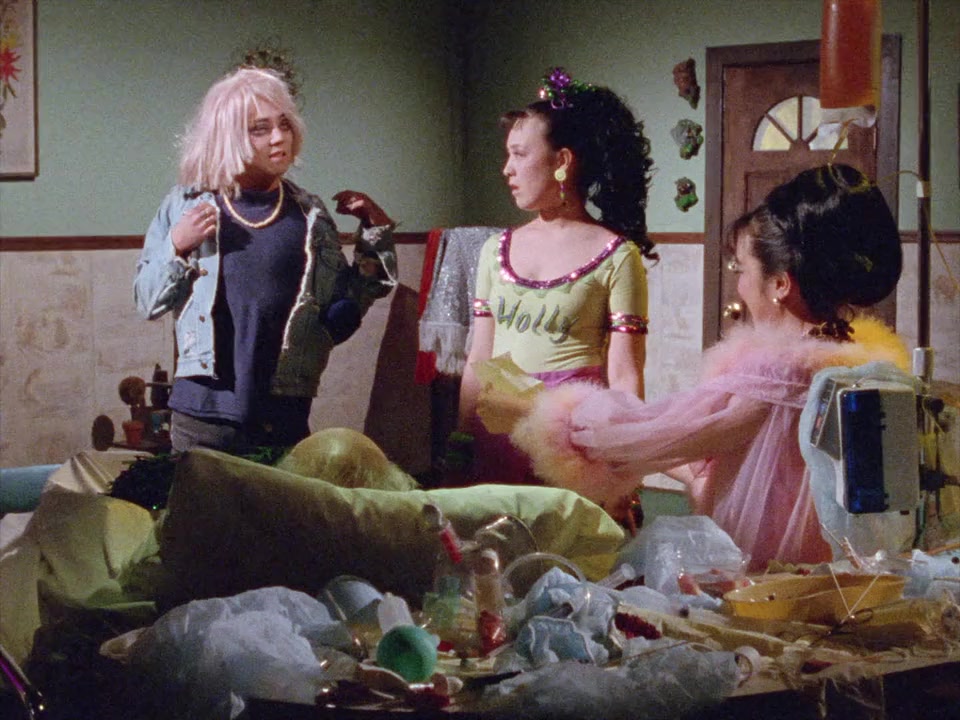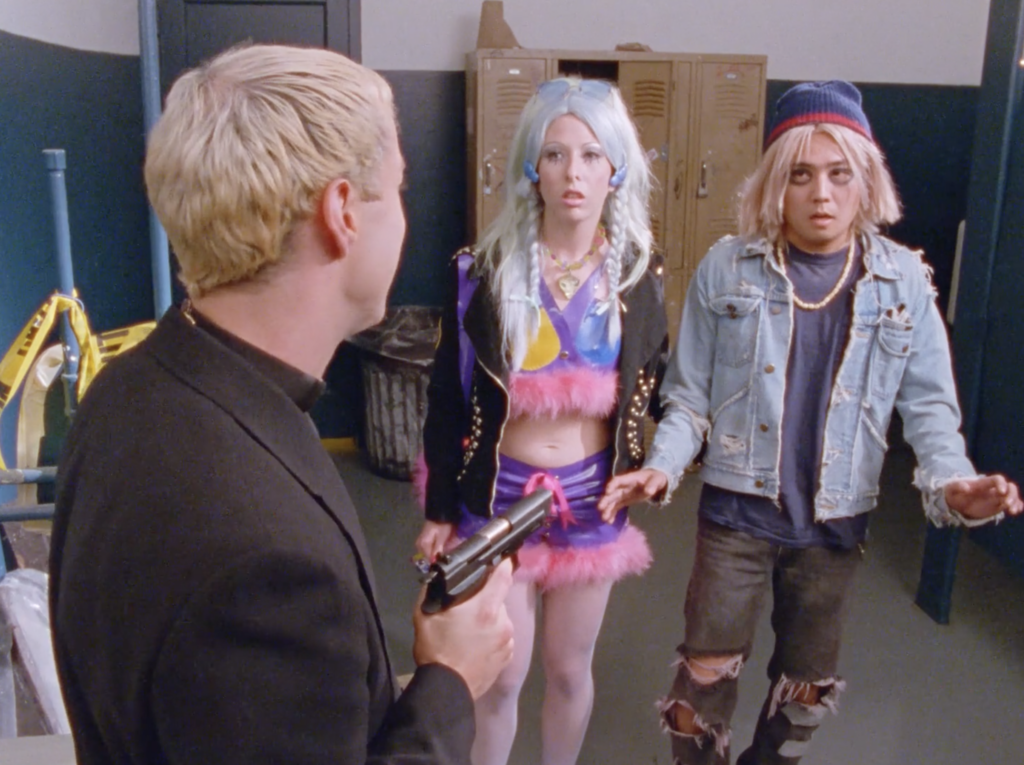 Terminal USA
Funny, gross and outrageously over-the-top, Jon Moritsugu's cult classic is a maximally irreverent slice of early 90s punk culture satirising representations of the Japanese-American family unit. Newly restored from eyeball-scorching Panavision, this is Moritsugu's Asian freak-out magnum opus that shocked America when it was broadcast on television in the mid-90's. The director himself plays twins (a drug-dealing bad-ass and a closeted math nerd) in a radically dysfunctional family that completely obliterates the noble myth of the "model minority".
Programmer's Note

With Terminal USA, everyone is Moritsugu's target: not only does he skewer the square, traditional family members but he also demonstrates the ridiculousness of the druggies, nerds, sluts, hipsters and white power skinheads. Maximal irreverence is the filmmaker's aim, and thus the staid family, too, are shown up for their greed, lust and stupidity: the mother steals the convalescent grandfather's morphine; the bimbo daughter has sex with the family lawyer; and our dual main heroes are a raccoon-eyed drug fiend and a brainiac who dulls his sexual urges for Nazi skinheads with his schoolwork. The film's humour is about as subtle as a hammer to the head, albeit impressively so – leaving its mark as a truly poignant counter-cinema. While Terminal USA is one of several experimental, countercultural masterpieces directed by Jon Moritsugu, his mantle was taken up by several more commercial American directors (such as Gregg Araki, Jamie Babbit and Anna Biller) in creating black comedies that provoke through exploring the boundaries of racial, sexual and gender representation.

~ Herb Shellenberger
Director Biography

Writer/director Jon Moritsugu has been creating a miasma of protopunk deconstructions of popular genres and formats with scabrous and pointedly garish results since 1985. He collaborates with his wife and creative partner, Amy Davis, beginning by directing her in his first feature, My Degeneration, which played at Sundance and was hailed by Rolling Stone as "One of the top 25 greatest punk rock movies of all time." Since then, the two have evolved into equal and unified filmmaking partners. Their films have scorched eyeballs worldwide from MoMA to Cannes to the Guggenheim to Berlin to the Whitney.
Director Filmography

Numbskull Revolution (2017), Cycoskuzz (2015), Pig Death Machine (2013), "No Future Shock" music video for TV ON THE RADIO (2011), Scumrock (2002), Crack (1999) Fame Whore (1997), Mod Fuck Explosion (1994), Terminal USA (1993), Hippy Porn (1991), My Degeneration (1990), Sleazy Rider (1988), Braindead (1987), Der Elvis (1987), Lil' Debbie Snackwhore of New York City (1987), Mommy Mommy Where's My Brain (1986)