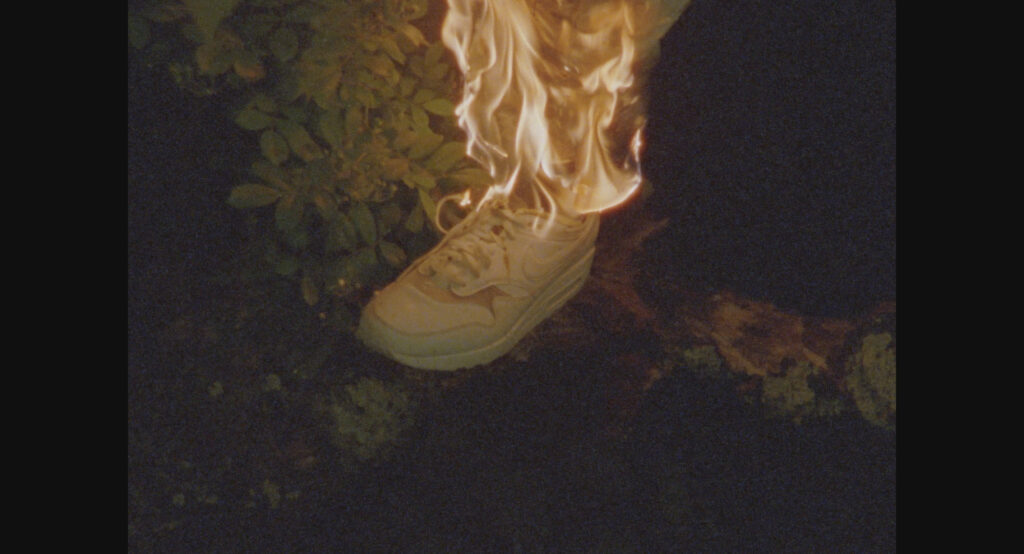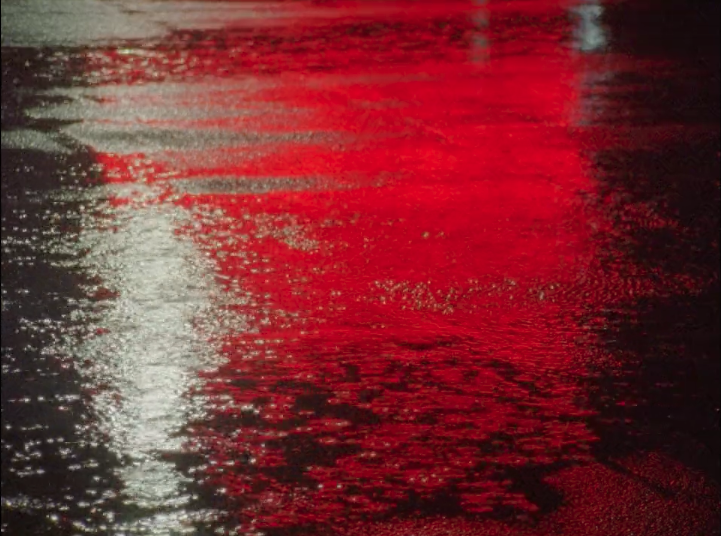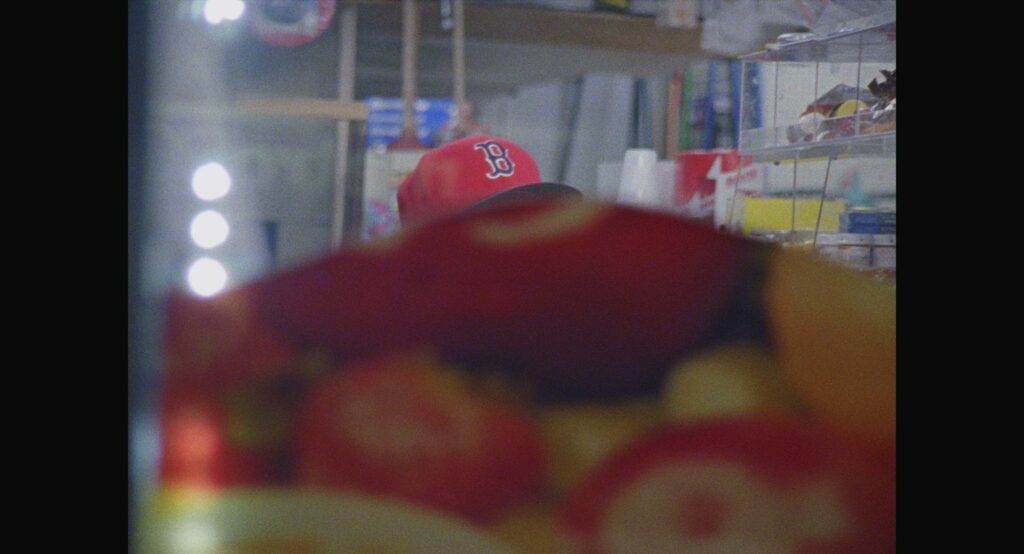 Terror Has no Shape
At night in Boston, a bodega cat is the only witness to an alien rock crash-landing in an empty parking lot. A viscous white humanoid, rendered in crude special effects, is stalked by a figure on a motorcycle, and the encounter ends in ritual fire. A burning effigy and a Senegalese call to prayer usher modes of Afro-Venezuelan spiritual resistance into an ambiguous present – condensing the experience of colonialism into a series of fragments from first encounter to long-haunted aftermath.
Programmer's Note

Each image has an ambiguous, emotional pull in what seems to be a kind of narrative implosion or restructuring. Mundane details arrive with the weight of intrusive thoughts and build a barely perceptible momentum – a sense of disturbance deeply embedded in commonplace sights, yet shifting and unpredictable. As if to counter this flow, deliberate scenes infused with dense symbolism punctuate the film creating an enhanced sense of both control and relief. Working intuitively by "collecting imagery", as Luis Arnias describes his process in an interview with Light Work, this film reworks the close surroundings of his neighbourhood into an exploration of racial trauma suspended on the verge of resolve.

~ Ilinca Vanau
Director Biography

Luis Arnías (b.1982) is a filmmaker from Venezuela who currently lives and works in Boston, MA. In 2009, he completed the diploma program at the School of the Museum of Fine Arts, Boston and in 2020 he received his Masters in Film/Video from Milton Avery Graduate School at Bard College. He has screened at New York Film Festival, Punto de Vista, Berlin Critics' Week (Woche Der Kritik) and BlackStar Film Festival. He is currently a Fellow at The Film Study Center at Harvard University and was a nominee for Herb Alpert Award Film/Video in 2021.
Director Filmography

Puerta a Puerta (2022 Co-Directed with Jessica Sara Rinland), Terror Has No Shape (2021), Malembe (2020), Ojo Malcriado / Punky Eye (2018), This must be the Place (2011), Like (2010), A la deriva (2009)