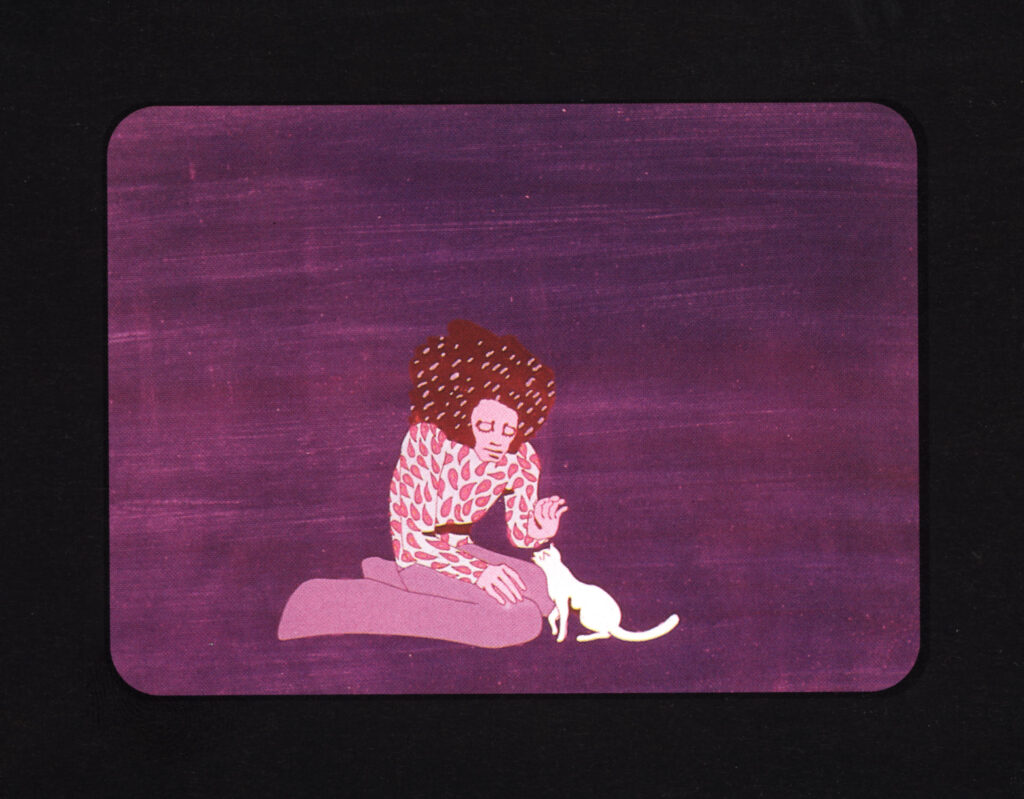 The Cat is an interesting meeting of the Yugoslavian animation studio Zagreb Film and Rome's Corona Cinematografica, a prominent producer of documentaries, animation and experimental films. The short film was directed by Zlatko Bourek, one of the prized animators in the Zagreb School, a term for a group of Yugoslav animators whose works of social satire and modernist design became inter- nationally recognised from the late 1950s through the 1970s. A day-glo adaptation of Aesop's 'Venus and the Cat', The Cat holds many hallmarks of psychedelic-era art and design: shocking colours, marbled or textured backgrounds and Aubrey Beardsley-esque figures, both nude and clothed.
'Venus and the Cat' tells of a man who falls in love with his cat. One version of the fable is written as such:
A Young Man became so fond of his Cat, that he made her his constant companion, and used to declare that if she were a woman he would marry her. Venus, seeing how sincere was his affection, gratified his wishes and changed the Cat into a young and blooming woman. They were accordingly married; but at night, hearing a Mouse in the room, the young bride sprang from the arms of her husband, caught the Mouse, and killed it. Angry at this behaviour, and seeing that under the form of a Woman there was still hidden the nature of a Cat, Venus changed her back again to a Cat.
The fable points to the conclusion that nature exceeds nurture. The Cat follows the story closely but with one special twist: the narration is delivered through song. The Italian libretto was purpose- fully left unsubtitled, the filmmakers finding the words less important than the mood and emotion of the singer. — Herb Shellenberger