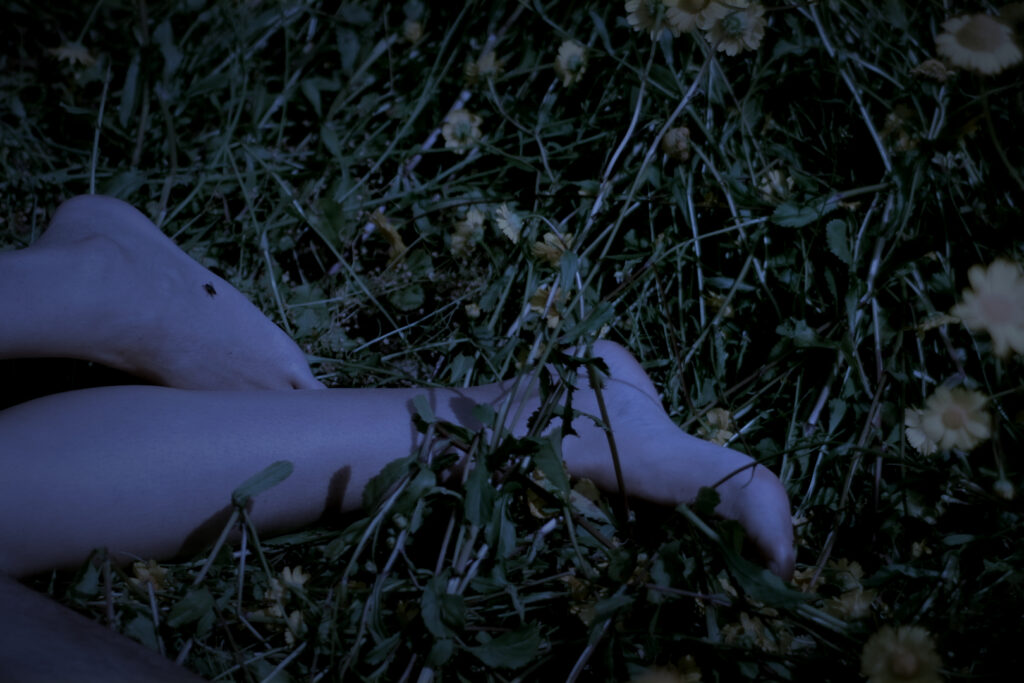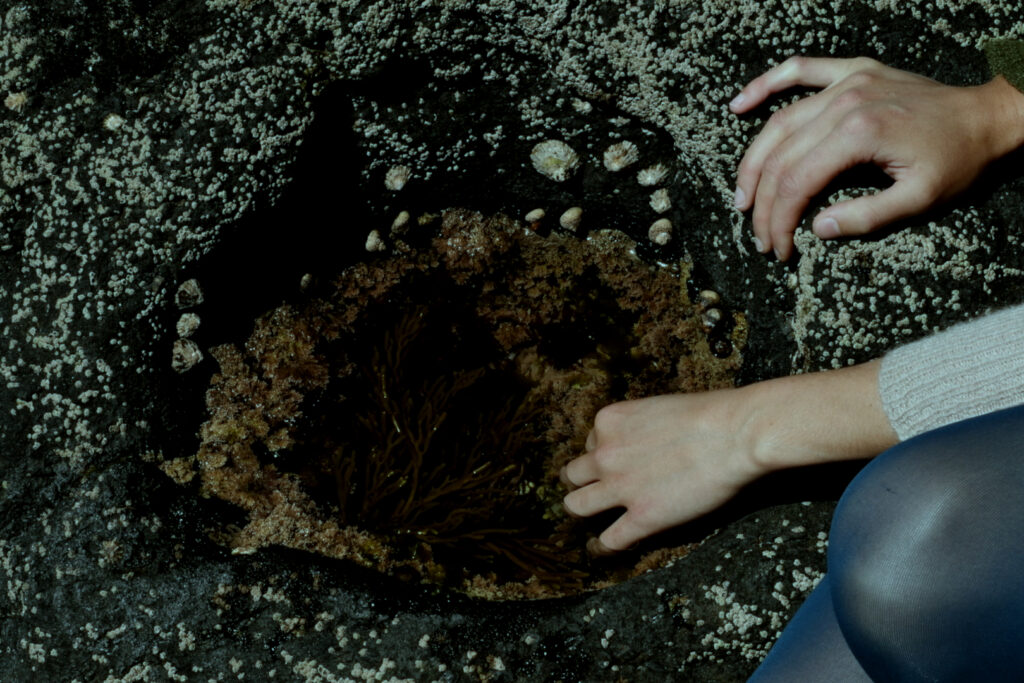 The Cypress Dance
A Dança do Cipreste
Though one could argue that all the work of artistic duo Mariana Caló & Francisco Queimadela has been invested in bending and folding reality into something unreal, The Cypress Dance stands as their furthest descent into narrative filmmaking and cinéma fantastique. While several hallmarks of the duo's previous films are present—a transfixed focus on potent objects; a syncretic visual logic that unites diverse images without narration; and the visual and communicative importance of drawing and mark-making—the film pushes towards territory that feels new and surprising.
Programmer's Note

Beginning among the strident strains of baroque harpsichord and strings, the first images of The Cypress Dance are wild yellow daisies, their lush beauty disturbed by the traipsing of jet-black beetles, harbingers of the darkness soon to come. Daylight soon fades into a dusky, atmospherically dense dreamland, ushering in the oneiric register that will remain throughout the film. Images upon images flow together with little demarcation or explanation; the film operates as something a viewer feels rather than understands.

The film follows four actors—artist Mariana Barrote, Henrique Ponte da Luz and their children Artur and Rafael—as they perform wordless, stoic and simplistic gestures, interacting with each other or with the coastal landscape through which they traverse. This rocky, cragg-filled seaside environment, which reflects the local ecology of Berwick-upon-Tweed itself, becomes a site of mystery and wonder, as sea anemones, shells, starfish and a diverse array of wondrous creatures are shown in cinematic glory to rival Jean Painlevé's films of the natural world.

The figures of the four characters are raised to the mythological register, resonant with Paul Valéry's text on Calypso delivered as spoken narration. While this text is read, Barrote draws primitive-looking mythological figures on a rock, reminiscent of cave drawings, and aside from the otherworldly atmosphere of the film it also functions as a portrait of an artist and her family. Later in the film, a text by Georges Bataille ruminates on love, eroticism and death, as swirling symbols of each of these recur throughout the film.

A century after its earliest flourishing of Surrealism in European avant-garde cinema of the 1920s, The Cypress Dance stands as a contemporary flowering of it. Sequences of the film were derived from Barrote's recordings of her dreams, and the multiple invocations of the mythological also lend weight to this comparison. The film's landscape is, as Caló & Queimadela describe, an "emotional geography", which reveals its concomitant "daydreams and projections". Perhaps no projection is more elucidating than the title's invocation of trees gently swaying in the wind, which the filmmakers call "a symbol of passage, resurrection, and eternal life." —Herb Shellenberger
Director Biographies

Mariana Caló and Francisco Queimadela (Portugal, 1984 & 1985) are an artist duo based in Porto. They are both graduates from the Fine Arts Academy Oporto and their practice intersects moving images, installation and site-specific environments, as well as drawing, painting, photography and sculpture. In 2013, they were awarded the International Prize from Lo Schermo dell'arte Film Festival (Tuscany). They have presented their work at several international exhibitions, including 'The importance of being a (Moving) Image' at the National Gallery Prague (2015), 'The Composition of Air' at CIAJG (2014, Guimarães) and 'Chart for the Coming Times', Villa Romana, (2013, Florence), among others. Their recent multi-disciplinary exhibition 'Midnight' at MAAT (2019, Lisbon) featured 16mm black and white film, installation, dialogue and cyanotype experiments.
Director Filmographies

The Cypress Dance (2020), Luminous Shadow (2018), The Mesh and the Circle (2014)