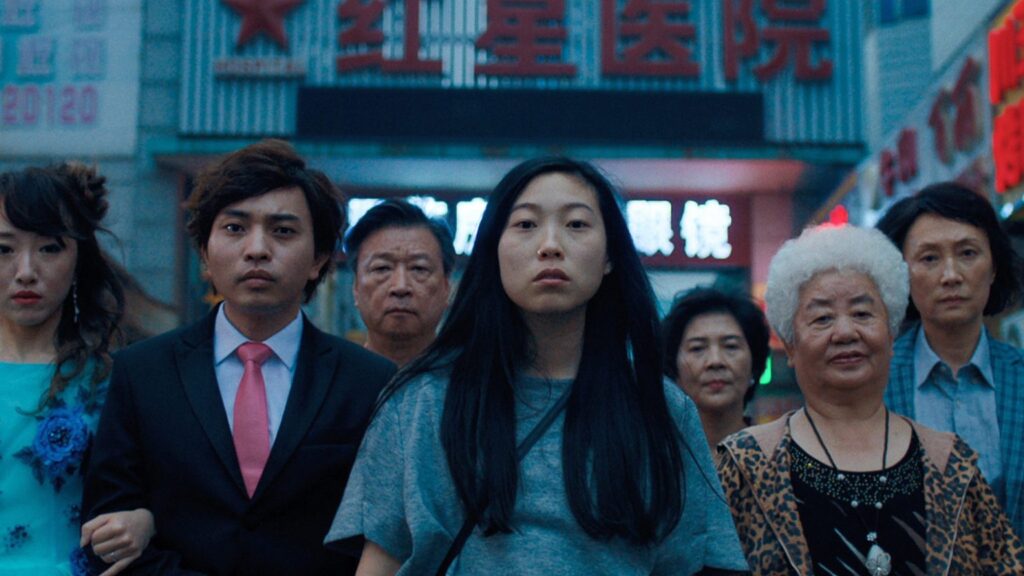 The Farewell
The Farewell is the story of a Chinese born US raised woman called Billi and her nana Nai Nai who lives in Changchun and has been diagnosed with a terminal illness. Chinese tradition defines that no one should tell her that she is dying. A Family wedding is organised as an excuse to gather everyone one last time to see Nai Nai and bid their farewell to her. Billi, who has voiced her opposition to this tradition and struggles to contain her emotions is not invited to the wedding in fear that she might reveal the truth to Nai Nai. However, against her family's wishes, she decides to travel to Changchun to attend the wedding.
This movie is about gathering as a family in spite of the shifts in cultural and inter-generational dynamics, caused by immigration and different up-bringing, through the use of comedy and playfulness. Despite the problems, grief, and miscommunication, we watch the members of the family slowly getting closer to each other.
The movie depicts incredibly well the struggle of the main character to stick to a tradition judged normal in the country she was born in but that she considers inhuman due to a western up-bringing for the sake of her nan and her family. Throughout the movie, we watch her slowly rekindle the two cultures within herself and find her place in this new family dynamic.
I found this movie very touching and funny, it made me think about how we interact with our own family and how we deal with having different expectations and views in life.-Camille Relet